NEXT STORY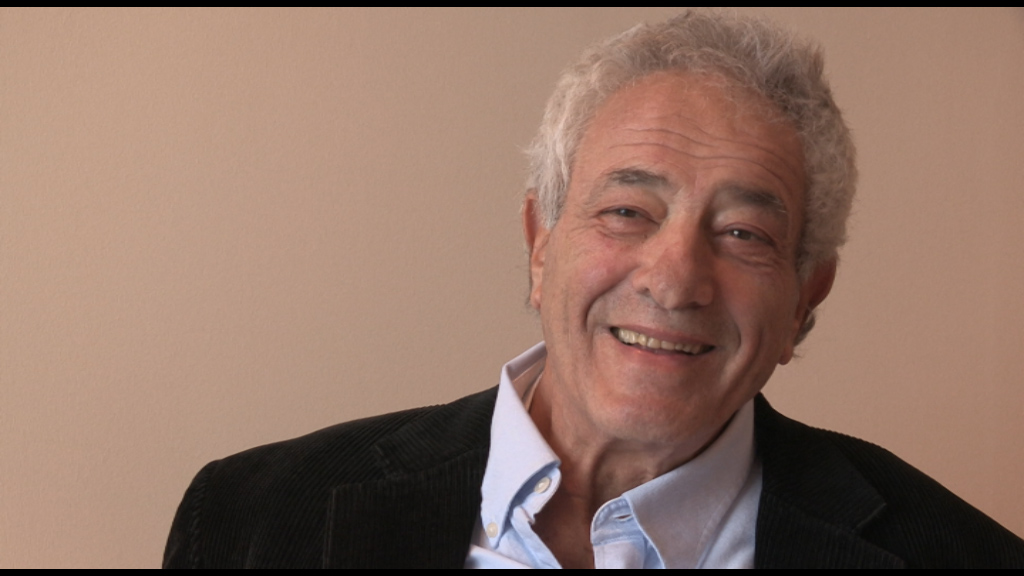 Proud to have saved Penguin Books
1
...
5
6
7
8
9
10
Penguin was in good health, rude good health, at that time. We had gotten the... we had won back our position in British publishing, we had expanded our reach in the Commonwealth, and we were in rude good health and now we were ready to take on America according to my policy.
And I guess I thought, what a nice thing for an American, to come back to America having not too badly acquitted himself of the job I'd gone to Britain to do. I think there was a degree of hubris connected to that but I covered it up, I'm going back to see my parents again. I mean, I did see them, obviously, several times a year, but people didn't travel quite as much then as they do now. I had a home in the country, I only saw that two or three times a year. And my friends! I had so many American friends I rarely saw anymore. I had spent ten years travelling through South Africa and India, and Australia, and New Zealand, and so... and I could tell them a lot of stories that they didn't know and... so I was, sort of, eager to come back. And I was not deserting England; I was still the CEO of the group, the Penguin group, still headquartered in London, but me now working out of the US.
And I think I made a mistake in one sense. I think it was partly responsible for the wreck of my marriage. I don't know that others who may see or hear this text would agree with me, but that's irrelevant. When you get to be almost 80, you feel you can say anything you like. And I think my now ex-wife enjoyed the position she had as a result of my being the head of Penguin in England, where being the head of Penguin meant something. Well, it meant something more, in many ways, to her than it did to me. I mean, I was aware that it was a really good job in publishing, but I had to work. I went to the office every day and I worked! I've always worked! So the glory, as such, did not... I was aware of it but it... I had come there to do a job. Mary was the beneficiary of... so was I, but it didn't mean that much to me. What I liked was I made some British friends, met different people that I hadn't known before. And I certainly enjoyed the fact that Penguin was doing well. But Mary was the wife of the head of Penguin and that was an honourable, or honorific, role for her to have. And when we came back to America, she was just the wife of Peter Mayer. I still had the same job title but it didn't mean that much. Penguin was not yet as important in America as Pearson wanted me to make it. So I think glamour disappeared from our life in America. And I believe that was a component to our life in England, certainly for her, and that was missing in America. Not missing for me, because I, once again, had to go to the office in the morning and work. So I don't think I ever took something for the sheer prestige of it or something like that. Was it an interesting job? Could it be done? That was, sort of, the way I looked at publishing. And of course, I loved the fact that, because it was Penguin, we could publish, I could publish, a lot of books that would not come my way under any other imprint. So it certainly added to the attraction, that more and more great books became part of my life.
Peter Mayer (1936-2018) was an American independent publisher who was president of The Overlook Press/Peter Mayer Publishers, Inc, a New York-based publishing company he founded with his father in 1971. At the time of Overlook's founding, Mayer was head of Avon Books, a large New York-based paperback publisher. There, he successfully launched the trade paperback as a viable alternative to mass market and hardcover formats. From 1978 to 1996 he was CEO of Penguin Books, where he introduced a flexible style in editorial, marketing, and production. More recently, Mayer had financially revived both Ardis, a publisher of Russian literature in English, and Duckworth, an independent publishing house in the UK.
Title: Moving back to America
Listeners: Christopher Sykes
Christopher Sykes is an independent documentary producer who has made a number of films about science and scientists for BBC TV, Channel Four, and PBS.
Tags: Penguin Books, America
Duration: 5 minutes, 44 seconds
Date story recorded: September 2014-January 2015
Date story went live: 12 November 2015