NEXT STORY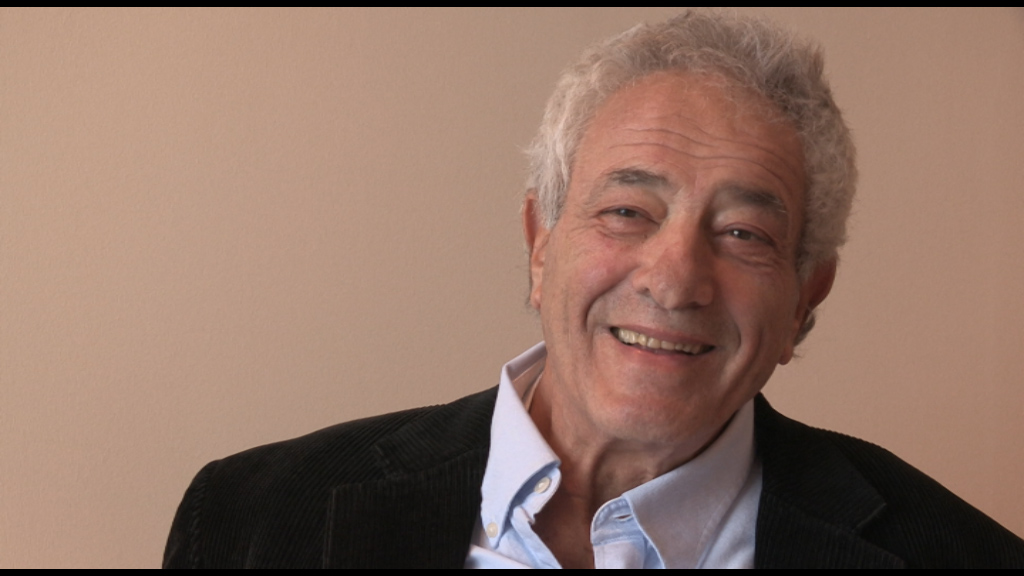 Tackling Penguin's notion of conformity
Politics at Penguin Books
1
...
5
6
7
8
9
10
There was a political problem because the editors around me saw Penguin as a battering ram for social change, and the social change they saw was social change to the left, but the government had changed to the right. So in a sense, that was some kind of help to me, because the unions were very difficult within Penguin and they didn't understand that I was constitutionally pro-union in an American sense, but not pro-union in a British sense where the unions were somewhat more ideological than they are in America. In America, they're about wages and hours, and [largely] that's all. In Britain and in Europe, unions mean rather more: a balancing of power actually, and the management of the company. And there was a much higher degree of class consciousness in Britain, as in Europe, than there was in the United States, so that was quite foreign to me. And there was this higher degree of class consciousness, but there was also a bigger gulf between classes, at the level of even a company like Penguin, that saw itself as a force for progress. Company dining rooms were divided between the workers and the directors, and cars were bought for people at different pay grades, and there was a great deal of snobbery, which we, at the workplace at least, did not have in the United States.
So to try and say that I... I showed you a letter which mentioned Milton Friedman today. Well, when the opportunity came to publish a major economist at Penguin, the book that I wanted to publish was by Milton Friedman, and maybe Milton and his wife as well. And this was really fought over at Penguin, the editors almost entirely against our publishing this book. He was a supply… money supply theorist. He was certainly to the right. He was the informing economist for the Reagan administration, and became the main guru of Mrs Thatcher, who was certainly anathema to the people who worked at Penguin. I shouldn't say the people who worked at Penguin; there were many different kinds of people who worked at Penguin, but let me say, the intellectuals, or the editors, the publishing part of Penguin. Penguin was also Harmondsworth warehouses, an assembly line, and...
And somehow the normalisation of Penguin was one of the subsidiary tasks that had to be achieved during those eight or nine years. There was also an aspect at Penguin that Penguin had the most brilliant backlist of any publisher, of any paperback publisher certainly. And that was achieved in the early years of Penguin, when there was really no competition, so that generations of school children in Britain – who later became sixth formers and university graduates – had to read Penguin books, and they were inclined to do so by their lecturers and professors and teachers. And there was an aspect of Penguin that 'Penguin is good for you'. But that's not what you, perhaps, wanted to read. It was... everything about Penguin was earnest, but not fun. I think that was unfair, but I think a lot of Penguin... A lot of Britain saw Penguin that way. And if Penguin was to be, again, the paperback reading choice – or the reading choice, to leave out the work paperback – the reading choice of the majority of Brits, it had to change its editorial policy by becoming more inclusive. I didn't want us to drop quality, I wanted us to add things that normal English people also liked. It had become a kind of cultural ghetto. It only did the 'best things'. Well, the 'best things' has a degree of snobbery to even that phrase. It had to have cover art that related to the aesthetics or the psychological drives of lots of readers who wanted to pick up a book and...
In fact, what we had to combat was this rather elitist notion that there was a Penguin look to everything. Now, people, including myself, were very proud of that. No other imprint had a look that was itself. But I came to realise that that celebrated Penguin, it didn't celebrate the author or the book. Every book has its own soul, has its own readership, and it's not necessarily one that can be ascribed to it by the fact of who publishes it. It has its own life and its own potential readership. So I thought that our books should look like they were going to be bought by whatever group that was the natural readership for that book. All of these issues had social and cultural connotations to them.
Peter Mayer (1936-2018) was an American independent publisher who was president of The Overlook Press/Peter Mayer Publishers, Inc, a New York-based publishing company he founded with his father in 1971. At the time of Overlook's founding, Mayer was head of Avon Books, a large New York-based paperback publisher. There, he successfully launched the trade paperback as a viable alternative to mass market and hardcover formats. From 1978 to 1996 he was CEO of Penguin Books, where he introduced a flexible style in editorial, marketing, and production. More recently, Mayer had financially revived both Ardis, a publisher of Russian literature in English, and Duckworth, an independent publishing house in the UK.
Title: Politics at Penguin Books
Listeners: Christopher Sykes
Christopher Sykes is an independent documentary producer who has made a number of films about science and scientists for BBC TV, Channel Four, and PBS.
Tags: Penguin Books, Milton Friedman, Margaret Thatcher
Duration: 7 minutes, 47 seconds
Date story recorded: September 2014-January 2015
Date story went live: 12 November 2015