NEXT STORY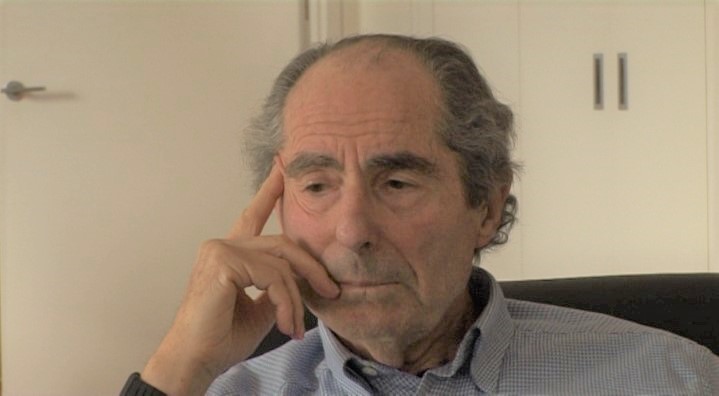 Fact blending with fiction in The Plot Against America
Research and invention: The Plot Against America
1
...
9
10
11
12
13
...
17
Let me try to remember first. It'll take a moment... What did I have to find out to write Plot Against America? Once again, I didn't know what I had to find out until I reached the point in the book where I didn't know it. So I don't do research in the commonly understood sense of the term, which is I sit down in a library and I read 50 books, take notes, and then go home and think about them and then start the book. I... I find things out as I'm going along which, once again, it... it allows me the freedom of invention. I can... I can invent the most outlandish thing if I want to. I'm not bound by the facts. I can correct it later if I have to, but you never know where that outlandish thing is going to land you.
In The Plot Against America, I had to... I had to begin, if I remember correctly… I had to begin with imagining what happened, that is the... the nomination of Lindbergh at the Republican convention, which never happened, and the election of Lindbergh in the 1940 race against Roosevelt, which never happened. And that didn't involve any research. That was just my fable-making mind at work. Now, I did at some point read a biography of... of Lindbergh and... and some history books about that period. I imagine I was looking… I didn't want to get Lindbergh wrong. I wanted to invent a coherent alternative life for him, a parallel life for him, and I didn't want to caricature him or revile him – or Mrs Lindbergh. I wanted to imagine this other reality as true to the facts, as close to the facts as I could make it. Inasmuch as this Lindbergh administration never happened, and inasmuch as I have written the only history of the Lindbergh administration in existence, I... I could… I didn't need books. I didn't need books. I had to make up legislation that the Congress would have enacted under Lindbergh, and I just made that up the way that people in Congress make up legislation themselves. I just made up legislation. Legislation I invented was vaguely... hostile to the Jews, but only vaguely so.
I... I didn't want to… when the book was published, by the way, people wrote about it and said it was about fascism coming to America, but it wasn't. The... The Lindbergh I have in my book is not a fascist. He's just somebody who unnerves the Jews, and that's something else. That's real. That the Jews are unnerved by – or were in the old days in America – were... were unnerved by certain politicians is absolutely true, and that I knew about. That I knew about. My father was very vociferous about... about politicians, and I knew who he hated because he thought they were enemies of the Jews. So... and then there were people who weren't politicians, people like Henry Ford and Father Coughlin, Gerald LK Smith, another character from those years, who were hostile to the Jews. So although I was making up my counter-reality, there were places in the reality I... I had known as a kid that I could look to for verification.
[Q] That was a game to do that, I suppose?
Yes, it's a game. It's a game. A game is a good thing to call it.
The fame of the American writer Philip Roth (1933-2018) rested on the frank explorations of Jewish-American life he portrayed in his novels. There is a strong autobiographical element in much of what he wrote, alongside social commentary and political satire. Despite often polarising critics with his frequently explicit accounts of his male protagonists' sexual doings, Roth received a great many prestigious literary awards which include a Pulitzer Prize for fiction in 1997, and the 4th Man Booker International Prize in 2011.
Title: Research and invention: "The Plot Against America"
Listeners: Christopher Sykes
Christopher Sykes is an independent documentary producer who has made a number of films about science and scientists for BBC TV, Channel Four, and PBS.
Tags: Plot Against America, Charles Lindbergh
Duration: 5 minutes, 36 seconds
Date story recorded: March 2011
Date story went live: 18 March 2013