NEXT STORY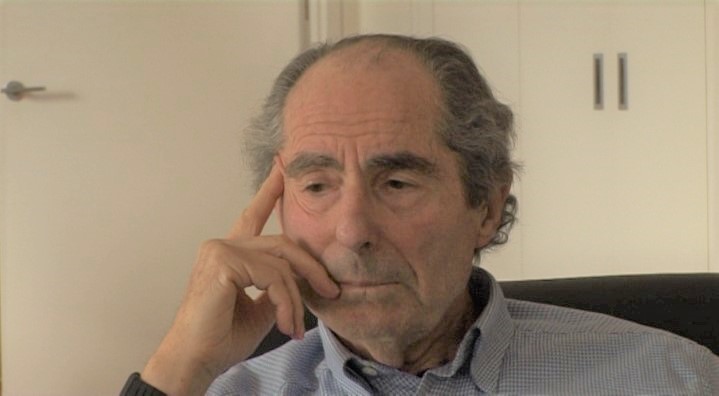 Enter Zuckerman
Prague, Kafka, and more...
1
2
3
4
5
...
17
In the 1970s, I made a trip to Europe one year in about '73, I think, and… to several cities, one of which was Prague. I'd never been in Prague before, but for the preceding three or four years at the University of Pennsylvania I'd been teaching a lot of Kafka and was immersed in Kafka, I didn't know him when I was younger, he was... a great revelation to me as he is to anybody who picks him up, but I... read and taught the novels – all the novels, really – and the major short stories, and Max Brod's biography of Kafka, and I was riveted by Kafka. So when I went to Prague I was really going to Kafka's city, I wanted to see Kafka's city, and accidently I found something more, something more important really. In 1968 there had been the Prague Spring, in which the Russians had put down the Czech's movement for freedom and put a lid on Czechoslovakia, so it was really... Communist dominated totalitarian Prague that I entered.
And I went… I knew I had a publisher there so I... I had found out the name of the publisher before... before I went to Prague and I showed up one day at the publisher's office and… one morning, and I was welcomed by the chief of the publishing house and he got all the editors in one room and we... we had a drink and we talked and everything looked okay to me, but afterwards one of the women who was there – spoke perfect English, a full bred student in Florida – she said, would you like to have lunch with her, I said, sure, so we went to lunch and the first thing she said to me was, they're all swine, and then she told me what she meant, that is the original members of the editorial board of that publishing house had been swept out by the Russians and these were the lackey's who were now running the publishing house.
And it was through her… it was through her that I began to meet the dissidents, and I… I met several and then… my holiday was a short one, so I came back and when I got to New York I began to look around for exiled Czech's in New York, and I found several and they all became close friends. The most important to me was a guy named Tony Liehm, L I E H M. Tony had left in '68 in August, thinking I've got to get out, and was teaching here in Staten Island at a community college, I think, and Tony was my teacher and he put me on to Czech books, he put me on to Czech history, mostly recent history, and also he was teaching a course in Czech film at the college, and I went over – I took the ferry over to Staten Island once a week and I sat in his class and watched all these films by Czech directors, several... several of whom were here in New York.
One was a guy named Jiri Weiss, the other was a fellow named Ivan Passer, the third was Milos Forman, and these guys were tremendously intelligent, tremendously talented, all spoke English and they became my friends and I began to learn more and more about what was going on in Czechoslovakia, so that the next spring I went back there for a longer period of time and I began to meet people who would become my friends, among them Ivan Klima became a good friend and his wife Helena, Milan Kundera and his wife Vera, Rita… Budinova was her name, who after the liberation of Czechoslovakia, became Havel's Czech ambassador to the US.
Rita had grown up in the Upper West Side during the war and she was Czech and we could talk, and the thing was I was not locked out by language. And I met several others, Vaculik and Hrabal and Holub, a Doctor. And I threw myself into doing what I could do for these people and helped get money to them which they needed desperately – they'd all been thrown out of their jobs and given menial ones instead. And then eventually I started a book series under the imprint of Penguin called Writers from the Other Europe, and began to print, publish books by Eastern European writers that had already been published here in... in English, but disappeared, and tried to bring them together in one place where they'd get some… where they'd be noticed. And the series began with Kundera and Vaculik, and we know what happened to Kundera and the others – the others were Hungarian, Yugoslav, Polish, mostly.
And that took care of my spare time during those years – my spare time here when I wasn't working – and through this series I met an awful lot of terrific people, Polish writers who came through the United States, Poles in the United States, more Czechs, Yugoslavs and so on. So that's sort of the backdrop to my writing in those years, so I was teaching at the University of Pennsylvania, I was doing the Writers From The Other Europe series and I was writing my books.
The fame of the American writer Philip Roth (1933-2018) rested on the frank explorations of Jewish-American life he portrayed in his novels. There is a strong autobiographical element in much of what he wrote, alongside social commentary and political satire. Despite often polarising critics with his frequently explicit accounts of his male protagonists' sexual doings, Roth received a great many prestigious literary awards which include a Pulitzer Prize for fiction in 1997, and the 4th Man Booker International Prize in 2011.
Title: Prague, Kafka, and more...
Listeners: Christopher Sykes
Christopher Sykes is an independent documentary producer who has made a number of films about science and scientists for BBC TV, Channel Four, and PBS.
Tags: Europe, Prague, University of Pennsylvania, Czechoslovakia, New York, Staten Island, Writers from the Other Europe, Prague Spring, Franz Kafka, Max Brod, Tony Liehm, Ivan Klima, Milan Kundera, Rita Budinova
Duration: 7 minutes, 16 seconds
Date story recorded: March 2011
Date story went live: 18 March 2013