NEXT STORY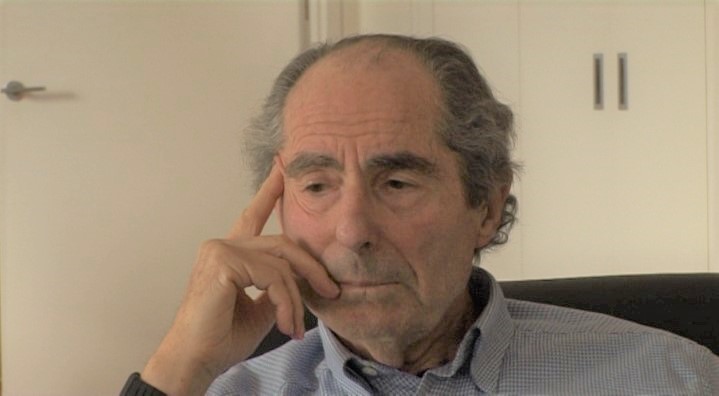 The Human Stain: the present as history
I Married a Communist
1
2
3
4
5
...
17
After I wrote American Pastoral, I literally said to myself: what other period of your life was... – historical period – was anything like as vivid as those Vietnam years? And I realised that there was a period, and I knew quite a bit about it, which was the anti-Communist crusade after World War Two when the Cold War started up, and the anti-War crusade started up.
How did I know about it? Because I was a wide-awake kid, and in 1946 I was 13 and I was full of politics as a 13 year old can be. And I had some relatives who were also full of politics, guys on the Left – older than me – guys on the Left ranging from Communist to Socialist to New Deal – Roosevelt's New Dealers. And I listened to them talk, I listened to them argue, my father was one of them, and they weren't scholars, they weren't historians, they were just ordinary people talking about the world they lived in, quite passionately, and I threw my two cents into... to these discussions, I remember. And so I decided to write a book about the Communist period which began before McCarthy. McCarthy doesn't come around until 1950, but the investigation by the House Un-American Activities Committee into Communism begins in 1946.
And I talked to people, some of them my relatives, I did a lot of reading in newspapers, and I remembered... I remembered. And so I wrote a book about the Communist — the anti-Communist crusade — which had had, I suppose, an impact on me similar to what the '60s had, when I was still just a boy. Having finished I Married a Communist, I thought do it again, do it again! What do you know? And in a sense, you're saying to yourself, what do you know? What do you know where you'll feel secure in writing, where you can find out more if you want to, but you know from the outset, something?
And what I knew, I realised, was that moment which was in 1998 when Bill Clinton was being tarred and feathered for his affair with Monica Lewinsky.
The fame of the American writer Philip Roth (1933-2018) rested on the frank explorations of Jewish-American life he portrayed in his novels. There is a strong autobiographical element in much of what he wrote, alongside social commentary and political satire. Despite often polarising critics with his frequently explicit accounts of his male protagonists' sexual doings, Roth received a great many prestigious literary awards which include a Pulitzer Prize for fiction in 1997, and the 4th Man Booker International Prize in 2011.
Title: "I Married a Communist"
Listeners: Christopher Sykes
Christopher Sykes is an independent documentary producer who has made a number of films about science and scientists for BBC TV, Channel Four, and PBS.
Tags: American Pastoral, Roosevelt's New Dealers, Un-American Activities Committee, World War II, Cold War, Vietnam War, Joseph McCarthy, Bill Clinton, Monica Lewinsky
Duration: 3 minutes, 15 seconds
Date story recorded: March 2011
Date story went live: 18 March 2013