NEXT STORY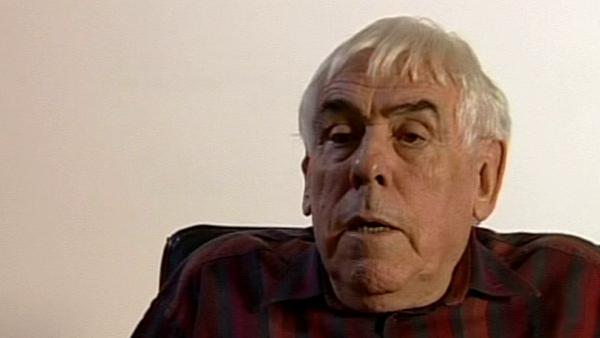 The important role of cinematography in cinema
1
...
4
5
6
7
8
...
18
Because... Although it was easy, let's say, photographically, there are still big differences between the shooting of a film as cameraman and as photographer. When, for example, we look at photography, first of all it's... I was talking about it earlier with the difference that there is between painters and Quentin Latour who was a guy who managed to convey these little malicious looks found in people's eyes. I mean, photography is above all about the setting, obviously, but also about the gradation of the snapshot. Meaning that if we want to show for example, at which point the snapshot is interesting, if we take for example something that has been engraved on a wall, there comes a stage when the sun will light up this engraving, the wall will be light and the back of the engraving will be dark. But there's obviously a time when there will... it will... but it will last for a fraction of a second, for a little while when the edge of the engraving will brighten up because there will be a little reflection on the edge, on the little bevel that it makes. So meaning that a part of the tint will be grey, for example, and the back will be dark, and then there will be a little glossy border from the paint, made from brilliance, reflections. That can only be shown through snapshots.
So when you do photography, each place, each photo is in itself a composition. I mean, that images, whether in cinema or in photography, are intellectual compositions, it's not... It's the vision which is photographed. I mean, it's true that it's the vision, but it's also the fact that at any given moment there is a certain lighting, a certain framing which will be captured. We may not need to do it straight away because we might not have time to change the lens, but only to capture the moment. And at the same time, technically, in laboratories, we can develop it in different developing baths. For instance, if we need more sensitivity, we can go from a classical developer like we use in cinema which is the Kodak D76, to faster developers, for instance those we used in Breathless to do the night scenes, with Ilford developing, or which was used when we shot Alphaville which was developed in England, with a developer made with paraphenylenediamine, a developer that increased sensibility without increasing the grain, which is something very interesting whether you're a photographer or filmmaker. So we can do those things.
We can also... if for example we want to do something with important contrasts and that we want lights, details in the shadows, if we do it in cinema, I mean since we are in industrial standards, we won't be able to intervene on things like that, except to light them. But if for technical reasons we don't want to light them, when we do photography we can use developers with glycine for example, which are developers that don't really rust. We start developing the plate; we take it out of the bath and with everything that is lit up, the developer is exhausted, so it no longer works. On the other hand, it still works on all dark parts. Those are little things that you can do when you do photography and which are completely excluded in cinema. Because in cinema, we pass the film through machines, it's attached to these things and it turns. So we can modify the transfer time between the baths, which we use when doing black and white, but we can't modify it too much. So and afterwards, when we put it through the contact printers, I mean as much as in photography, we can print it on paper leaving things for more or less time and eventually intervene on the parts of the image, on the photography. It's completely impossible to do it in cinema; it's impossible to do because we put it through machines and the printing standards are designed in such a way that we can't go above it, or under it. So we have to stay within a certain system, which is cinema's industrial system.
Parce que... Autant c'était facile disons photographiquement, je veux dire il y a quand même des grosses différences entre le tournage d'un film en tant que chef opérateur et en tant que photographe. Quand on regarde par exemple la photographie, c'est d'abord je veux dire... J'en parlais tout à l'heure avec la différence qu'il y a avec les peintres et Quentin Latour qui était le mec qui réussissait à faire passer ces petits instantanés de malice qu'il y a dans les yeux des gens... Je veux dire la photographie c'est surtout une mise en place des choses, forcément, mais aussi la valeur de l'instantané. C'est-à-dire que si on prend par exemple pour montrer à quel moment l'instantané est intéressant, si on prend par exemple quelque chose qui est gravé sur un mur, je veux dire il y a un moment où le soleil va éclairer cette gravure, le mur sera clair et le fond de la gravure sera noir. Mais s'il y a forcément un moment donné où il y aura, il se passera. Mais ça ça va durer une fraction de seconde... Un petit moment où le tout à fait bord de la gravure va s'éclairer parce qu'il y aura un petit reflet sur le bord, sur le petit biseau que ça fait. C'est-à-dire donc on aura une partie de l'aplat qui est gris par exemple, et puis le fond qui est noir, et puis un petit liseré brillant de la peinture, qui est fait de brillance, de reflets. Ça ça ne peut être fait que par l'instantané.
Bon. Quand on fait de la photographie, chaque place, chaque photo est en soi-même une composition. Je veux dire les images, que ce soit au cinéma ou que ce soit dans la photographie, c'est des compositions intellectuelles, c'est pas... C'est la vision qui est photographiée, je veux dire c'est vrai que c'est la vision mais je veux dire c'est aussi le fait qu'il y a une certaine lumière à un moment donné, il y a un certain cadrage qu'on va en faire. On n'est peut-être pas obligé de le faire tout de suite parce qu'on n'a peut... être pas le temps de changer l'objectif mais de saisir l'instant. Et puis en même temps techniquement dans les laboratoires on peut le développer dans différents bains de développement. Par exemple si on a besoin de plus de sensibilité, on peut passer d'un révélateur classique comme on utilise dans le cinéma qui est le Kodak D76, à des révélateurs plus rapides, ceux qu'on a utilisés par exemple dans A bout de souffle pour faire les scènes de nuit, en développement Ilford, ou qui a été utilisé quand on a tourné Alphaville qui a été développé en Angleterre, avec un révélateur qui était fait à la paraphénylènediamine, qui était un révélateur qui avait l'avantage d'augmenter la sensibilité sans faire grossir le grain, ce qui est un truc très intéressant quand on est à la fois photographe ou cinéaste. Bon donc on peut faire ces choses-là.
On peut aussi, si on a par exemple des choses où il y a des grands contrastes et qu'on veut des lumières, des détails dans les ombres, si on le fait au cinéma, je veux dire comme on est dans des normes industrielles, on ne pourra pas intervenir sur ces choses-là, sauf à les éclairer. Mais si pour des raisons techniques on ne veut pas les éclairer, quand on fait de la photo on peut utiliser des révélateurs par exemple à la glycine, qui sont des révélateurs qui ne s'oxydent pas beaucoup, on commence à développer la plaque, on la sort du bain et tout ce qui est éclairé le révélateur est épuisé, donc il n'agit plus. Par contre, il agit encore dans toutes les parties sombres. Ça c'est des bricolos qu'on peut faire quand on fait de la photographie et qui sont complètement exclus dans le cinéma. Parce que dans le cinéma, on passe dans des machines, le film il est accroché à travers des choses, il tourne. Alors on peut modifier le temps de transfert dans les bains, ce qu'on utilise quand on fait du noir et blanc, mais on ne peut pas le modifier de trop. Bon et après, quand on passe dans les tireuses, là je veux dire autant sur la photo on peut tirer sur les papiers en laissant plus ou moins longtemps les choses et éventuellement intervenir sur les parties de l'image, sur la photographie. C'est complètement impossible de le faire, sur le cinéma c'est impossible de le faire parce qu'on passe dans des machines et les normes de tirage sont faites de telle manière qu'on ne peut pas aller au dessus, ni en dessous. Donc on doit rester dans un certain système qui est le système industriel du cinéma.
French cinematographer, Raoul Coutard (1924-2016) was twice nominated for the César Award for best cinematography which he won in 1978 for 'Le Crabe-tambour'. He made over 75 films and documentaries, including 'À Bout de Souffle', Le Mépris' and 'Band à Part'. He was the most acclaimed French cinematographer of his generation and one of the key figures of the New Wave.
Title: Photography and cinema
Listeners: Bernard Cohn
Bernard Cohn est un réalisateur et écrivain français, ayant réalisé cinq film ainsi que de nombreux reportages et séries télévisées. En tant qu'assistant réalisateur, il a travaillé avec plusieurs grands cinéastes, notamment Luis Buñuel, François Truffaut, Otto Preminger et Woody Allen. Il fut membre fondateur du ciné-club Ciné-Qua-Non et a participé à la rédaction et traduction en anglais, de plusieurs ouvrages sur le cinéma.
Benard Cohn is a French filmmaker and writer, who has directed five films as well as numerous documentaries and television series. As an assistant director, he worked with many important filmmakers, including Luis Buñuel, François Jacob, Otto Preminger and Woody Allen. He was a founding member of the Ciné-Qua-Non cinema club and has acted as editor and translator for various publications on the world of cinema.
Tags: Alphaville, Breathless, Quentin Latour
Duration: 4 minutes, 52 seconds
Date story recorded: October 2004
Date story went live: 24 January 2008