NEXT STORY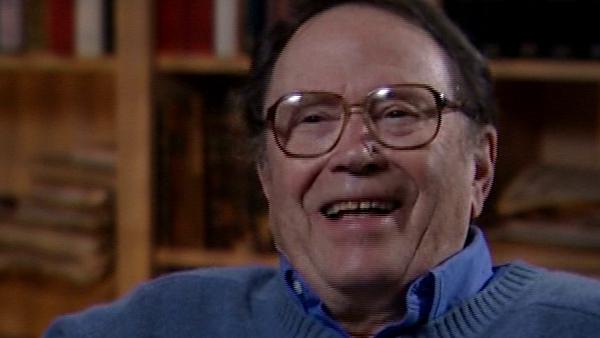 Introduction to The Writer
Poetry readings: Digging for China
1
...
4
5
6
7
8
9
Here's a little poem out of my own childhood called Digging for China.

'Far enough down is China', somebody said.
'Dig deep enough and you might see the sky
As clear as at the bottom of a well.
Except it would be real-a different sky.
Then you could burrow down until you came
To China! Oh, it's nothing like New Jersey.
There's people, trees, and houses, and all that,
But much, much different. nothing looks the same.'
I went and got the trowel out of the shed
And sweated like a coolie all that morning,
Digging a hole beside the lilac-bush,
Down on my hands and knees. It was a sort
Of praying, I suspect. I watched my hand
Dig deep and darker, and I tried and tried
To dream a place where nothing was the same.
The trowel never did break through to blue.
Before the dream could weary of itself
My eyes were tired of looking into darkness,
My sun baked head of hanging down a hole.
I stood up in a place I had forgotten,
Blinking and staggering while the earth went round
And showed me silver barns, the fields dozing
In palls of brightness, patens growing and gone
in the tides of leaves, and the whole sky china blue.
Until I got my balance back again
All that I saw was China, China, China.

Somebody said that I had no right to close a poem like that after Elizabeth's fish poem which ends, 'Rainbow, rainbow, rainbow', but then happily I remembered Kipling's, 'Boots, boots, boots', and it seemed to me I was acquitted.
Acclaimed US poet Richard Wilbur (1921-2017) published many books and was twice awarded the Pulitzer Prize. He was less well known for creating a musical version of Voltaire's "Candide" with Bernstein and Hellman which is still produced throughout the world today.
Title: Poetry readings: "Digging for China"
Listeners: David Sofield
David Sofield is the Samuel Williston Professor of English at Amherst College, where he has taught the reading and writing of poetry since 1965. He is the co-editor and a contributor to Under Criticism (1998) and the author of a book of poems, Light Disguise (2003).
Tags: Rudyard Kipling
Duration: 2 minutes, 1 second
Date story recorded: April 2005
Date story went live: 29 September 2010