NEXT STORY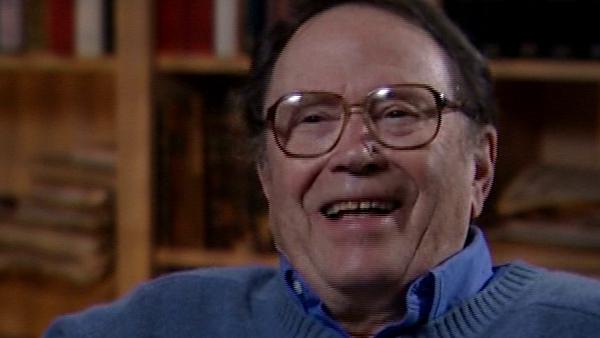 Poetry readings: Mayflies
Poetry readings: Hamlen Brook
1
...
5
6
7
8
9
There's a brook running through our woods here, with which I am well acquainted, of which I am very fond. I found an early 19th century map not long ago. It was made by William Cullen Bryant's brother, and it gave the names of the old bodies of water of Cummington, which I think have generally been forgotten now. The stream that moves through our property was then called Hamlen Brook, and that's the title of this. Now just before this poem begins, I've been chopping wood or doing something energetic so that I'm covered with press... perspiration and I kneel down to get a drink from the brook.

At the alder-darkened brink
Where the stream slows to a lucid jet
I lean to the water, dinting its top with sweat,
And see, before I can drink,
A startled inchling trout
Of spotted near-transparency,
Trawling a shadow solider than he.
He swerves now, darting out
To where, in a flicked slew
Of sparks and glittering silt, he weaves
Through stream-bed rocks, disturbing foundered leaves,
And butts then out of view
Beneath a sliding glass
Crazed by the skimming of a brace
Of burnished dragon-flies across its face,
In which deep cloudlets pass
And a white precipice
Of mirrored birch-trees plunges down
Toward where the azures of the zenith drown.
How shall I drink all this?
Joy's trick is to supply
Dry lips with what can cool and slake,
Leaving them dumbstruck also with an ache
Nothing can satisfy.

That poem in its general structure is... it's like an old fashioned 19th century nature poem which builds up to a moral, but that's... that's all right. The... the central sentence of it is terribly long, and is sometimes challenging to read, but of course it's... it is so long because so many things are perceptible at once in the brook one is leaning down to look at and into.
Acclaimed US poet Richard Wilbur (1921-2017) published many books and was twice awarded the Pulitzer Prize. He was less well known for creating a musical version of Voltaire's "Candide" with Bernstein and Hellman which is still produced throughout the world today.
Title: Poetry readings: "Hamlen Brook"
Listeners: David Sofield
David Sofield is the Samuel Williston Professor of English at Amherst College, where he has taught the reading and writing of poetry since 1965. He is the co-editor and a contributor to Under Criticism (1998) and the author of a book of poems, Light Disguise (2003).
Tags: Hamlen Brook, William Cullen Bryant
Duration: 2 minutes, 59 seconds
Date story recorded: April 2005
Date story went live: 29 September 2010