NEXT STORY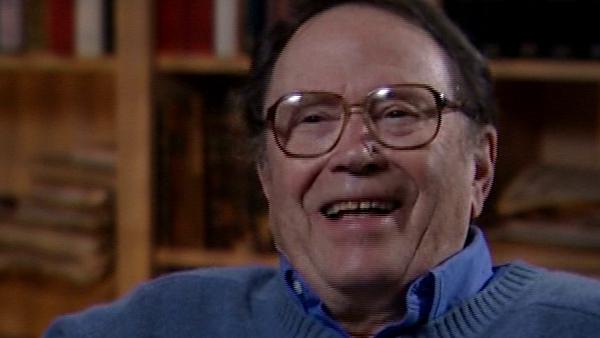 Amherst College: a good place for poets
Finding the right girl for me
1
2
3
4
5
...
9
When I went to Amherst I began to work toward editorship of the Amherst paper and I also wrote for the undergraduate literary magazine, The Touchstone. One thing about Amherst was that it corrected instantly my loneliness, my feelings of isolation. I joined a fraternity, Chi Psi, which was at that time the athletic fraternity on the campus. I think we had most of the football team in our house. And it can be very good if you've had a somewhat isolated boyhood to find yourself suddenly amidst many people who are pledged to be your brothers. I didn't try to be very athletic. During my freshman year I did a bit of boxing, out of a feeling I suppose that I was after all in Chi Psi fraternity.
One evening I remember Gene Hubbard, our football centre saying to me, 'How are you doing Dick?' And I said, 'Well I'm fine, Gene, except that my head rings a little at night from boxing'. And he said, 'What are you doing boxing? We took you into the house to raise our academic average'. And so, so I gave up on boxing, although to tell the truth I had had a pretty good left jab.
What else happened at Amherst? Well, I met the right girl. In my... you know, in those days, as in Fitzgerald's novels or as in the popular songs of Bing Crosby, in those days it was believed that if you could just find the right girl everything was going to be all right, and I believed that, and when I met my wife in my junior year, it simply proved to be so, and here we've been married 60-some years. She astonished me by responding to my interest in her. She had been queen of the Harvest Moon Ball, she was beautiful, she could dance very well, she had an angelic voice, and I was terribly lucky that she decided that I would do. Especially as coming from a literary background, she felt there was no better thing than one could do than to be a poet, and she has backed me all my life in that respect.
Acclaimed US poet Richard Wilbur (1921-2017) published many books and was twice awarded the Pulitzer Prize. He was less well known for creating a musical version of Voltaire's "Candide" with Bernstein and Hellman which is still produced throughout the world today.
Title: Finding the right girl for me
Listeners: David Sofield
David Sofield is the Samuel Williston Professor of English at Amherst College, where he has taught the reading and writing of poetry since 1965. He is the co-editor and a contributor to Under Criticism (1998) and the author of a book of poems, Light Disguise (2003).
Tags: Amherst, The Touchstone, F Scott Fitzgerald, Bing Crosby
Duration: 3 minutes, 29 seconds
Date story recorded: April 2005
Date story went live: 24 January 2008