NEXT STORY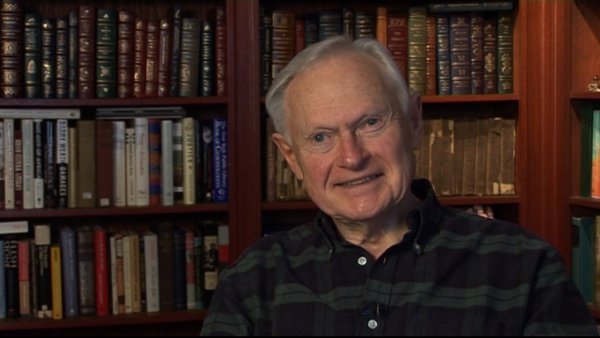 'Next time get a better room!'
Meeting Sarah, my second wife
1
2
3
4
5
...
7
I recovered, and I was helped in my recovery. I was in that place for 13 months. They were being very, very careful. I recovered so well that I was actually able to go through with a divorce. And some months before I left there, I was divorced, which was a huge boost to my psyche. And they said, we can't let you go until you actually have a job. We want to be sure you're working as a surgeon. And one of my old professors who taught me general surgery, Mark Haise, arranged for me to work with a surgeon in Milford, Connecticut, which was a town about… is a town about 15 miles down the line. They had a small, 150-bed hospital. Worked there and I hadn't been there a week. I was working with this older colleague and a young woman came into our office. We had about four examining rooms, maybe five. And this was a young woman who was an actress at the American Shakespeare Theater, which was in Stratford, Connecticut, very close to Milford. And she had gotten, ingloriously, a boil on one of her buttocks and gone to the Milford Hospital Emergency Room, where they had lanced it and cleaned it up. And they said, you know, you have to be followed by a surgeon. And we were on the panel, and she goes into this examining room, and I walk into the examining room, and Milford was a place where, during World War II, there had been a lot of small manufacturers, and they had sort of drafted half of Vermont and Maine and New Hampshire to come down and work in the factories. And these were not terribly well-educated people, and their children didn't have much of a drive, so you could be in Milford in those offices for weeks at a time, and never see anybody who graduated from college. So, I walk into this room, and I see a head of red hair with an examining sheet over it, with a surgical opening in the sheet, because the nurse had set that up. And I couldn't even see this young woman's face. I could see she was 26 years old by her sheet. And right in front of her was a copy of the Hippocratic Oath, as doctors often have in examining rooms. And while I'm chatting with her and cleaning up this pusey place, she says, 'You know, I don't think this is a very good translation of the Hippocratic Oath'. I said, 'What?'
Well, it turned out she'd taken Greek in college and knew something about the Hippocratic Oath, and we just started to talk. And I was fascinated by her mind, and I wasn't physically attracted to this child at all. I was, by that time, 44, and she was 26.
It never occurred to me that anything should… reach the point of a romance, but I enjoyed being with her. And I have to admit that I multiplied her follow-up visits, even after she didn't need to see me anymore, just so that I could chat with her. And it would get my partner upset that I would always spend so much time with this young woman.
And I always had one day a week off. He would take a day a week off, I would, plus our weekend arrangements. And it was always Wednesday or Thursday. So she and I, we'd go to the beach, we'd do things together, just sit and talk for hours at a time.
Sherwin Nuland (1930-2014) was an American surgeon and author who taught bioethics, the history of medicine, and medicine at the Yale University School of Medicine. He wrote the book How We Die which made The New York Times bestseller list and won the National Book Award. He also wrote about his own painful coming of age as a son of immigrants in Lost in America: A Journey with My Father. He used to write for The New Yorker, The New York Times, Time, and the New York Review of Books.
Title: Meeting Sarah, my second wife
Listeners: Christopher Sykes
Christopher Sykes is a London-based television producer and director who has made a number of documentary films for BBC TV, Channel 4 and PBS.
Tags: Milford, Connecticut, The American Shakespeare Theater, Sarah Peterson
Duration: 3 minutes, 55 seconds
Date story recorded: January 2011
Date story went live: 13 September 2011