NEXT STORY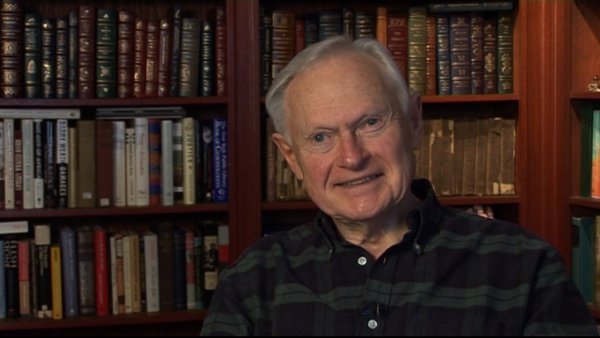 The great success of How We Die
Who will publish How We Die?
1
2
3
4
5
6
7
So, I wrote this book called How We Die. It was published, but before it was published… Oh, let me go backwards, backwards. I left out something so important.
When I decided to write the book, or agreed to write the book, I said to Glenn Hartley, who was the agent, I said, 'What do I do now'? He said, 'Well, you have to write a book proposal'. I didn't know what a book proposal was, so I wrote a description of the book and he read it, and he said, 'It's all very nice, but you know, you've got to put a patient in there'. So, I thought about the first patient I had ever seen… as a medical student, who died right in front of me, and I wrote about this very dramatic death and my attempt to resuscitate this man, which was unsuccessful, and the emotional effect it had on me.
And so, he took this proposal and he sent it out on a Monday, 20 copies of it to 20 different publishers, and he contacted me on Wednesday, and he said, 'This is crazy', he said, 'there are already seven publishers who just want to buy the book from the proposal'.
So, I said, 'What do I do now'? He said, 'Well, you go interview publishers'. And I did. I met with about four or five publishers. I still hadn't heard from Knopf. Knopf was not one of these seven.
And people were making bids on the book, and he said, Glenn said, 'We'll have an auction'. I didn't know what an auction was. Well, an auction, you choose a fee that you want for an advance, and you say, next Tuesday is the day of the auction, and by 5:00pm, we'll decide which publisher we want to go to, whoever gives us the most money and blah blah blah, whatever the conditions are. I said, 'This is all fine with me, but what about Knopf'?
Well, on Tuesday, the book is put up for auction, and a few hours later, Glenn calls me and says, 'I got a call from Knopf and they offered me twice the amount that he had put as a seller for the amount that came in'. And I had loved my previous experience with Knopf. Everything about it had been good, and the editor at Knopf was one of those editors who had said to Glenn, 'You ought to get this guy, Nuland, who wrote the article in The New Yorker'. So, I went with Knopf, and… the book is published.
Sherwin Nuland (1930-2014) was an American surgeon and author who taught bioethics, the history of medicine, and medicine at the Yale University School of Medicine. He wrote the book How We Die which made The New York Times bestseller list and won the National Book Award. He also wrote about his own painful coming of age as a son of immigrants in Lost in America: A Journey with My Father. He used to write for The New Yorker, The New York Times, Time, and the New York Review of Books.
Title: Who will publish "How We Die"?
Listeners: Christopher Sykes
Christopher Sykes is a London-based television producer and director who has made a number of documentary films for BBC TV, Channel 4 and PBS.
Tags: How We Die, Alfred A Knopf, Glen Hartley
Duration: 2 minutes, 59 seconds
Date story recorded: January 2011
Date story went live: 04 November 2011