NEXT STORY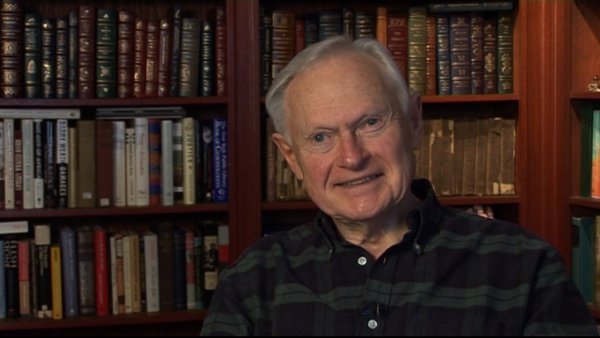 The art of keeping yourself calm
Judgement as the ultimate tool of a physician
1
...
3
4
5
6
7
And the other thing was, I found that I enjoyed being part of a team. And as I went higher in the training programme, a more important part of the team, until, at the very end, when I was in the final year and-a-half, chief residency, I was the leader of the team. And everything depended on me, and I loved the responsibility. I loved the sense that this was my little cocoon. We could talk about anything we wanted to, except during very close concentration parts of an operation, of which, really in most operations, there aren't more than a few, and they might last 10 or 15 minutes, and then you're on to fairly routine kinds of work.
So here we were, like a club meeting every time I was in the operating room. And there were girls there, too, the nurses, who had become part of our group.
The other great excitement that I've talked about a lot in my life was waking up every morning and realizing you were significantly better than you were the day before; during that internship year it was technically being better. During the rest of the time, it was intellectually being better. It was judgement, which, to my mind, is the ultimate… the ultimate tool of the physician, is his or her judgement. Everything is about judgement. And even the Greeks wrote about this. The first aphorism of Hippocrates ends with the two words: 'judgement is difficult'. They talk about how delusive even your own experience can be. It can lead you astray. The importance of finding the patient's illness at a time when you can still do something about it. And so, they point out that opportunity is fleeting. Experience is delusive and then judgement is difficult. It begins, this aphorism, with the statement that the art, the art of medicine is long, but life is short. So essentially the Hippocratic physicians were saying to you: you're never going to know everything, and here are some of the roadblocks that will be in your way: the difficulty of judgment, the necessity to find this patient at a time when you can still do something about it, and how experience can fool you, whether it's your own experience or, as I learned later, by following the literature closely, it was the multiple experiences that are reported in the literature.
When you read a survey of 2000 patients, essentially these are 2000 individuals put into a pool. Essentially, it's the experience of 2000 individual people with individual manifestations of their disease, and it's one of the reasons that, if you follow medical literature for 10 years, you'll find, not infrequently… not frequently, but not infrequently either, diametrically opposed points of view at year number one and year number 10. Because as more… and more people come into the pool, notions change.
There are operations, for example, that we did in the 50s and 60s, radical mastectomy is the classical example that we wouldn't dream of doing today, except under very, very, very extraordinary, unusual, circumstances.
Sherwin Nuland (1930-2014) was an American surgeon and author who taught bioethics, the history of medicine, and medicine at the Yale University School of Medicine. He wrote the book How We Die which made The New York Times bestseller list and won the National Book Award. He also wrote about his own painful coming of age as a son of immigrants in Lost in America: A Journey with My Father. He used to write for The New Yorker, The New York Times, Time, and the New York Review of Books.
Title: Judgement as the ultimate tool of a physician
Listeners: Christopher Sykes
Christopher Sykes is a London-based television producer and director who has made a number of documentary films for BBC TV, Channel 4 and PBS.
Tags: Hippocrates
Duration: 4 minutes, 1 second
Date story recorded: January 2011
Date story went live: 04 November 2011