NEXT STORY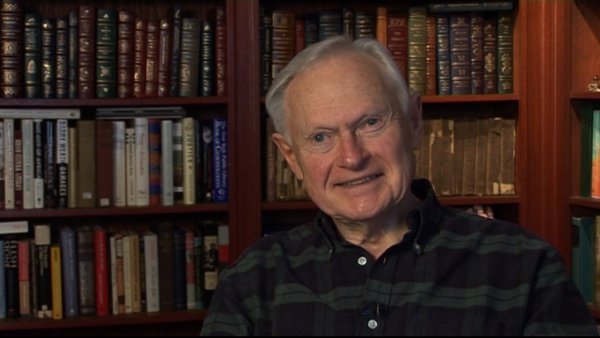 Surgery is fun!
The art of keeping yourself calm
1
...
3
4
5
6
7
So those five and-a-half years were a time of learning the importance of very high levels of attention and getting so that you could think about mundane things while you were paying close attention. The importance of your head, which most non-surgeons don't recognize at all, the importance of everyone on the team. And the importance, when you're running this team, that when you're the surgeon of the morale of that team, and the continued interest in this expedition you're all taking. And cases can take two, three, four, five, six hours. And part of your job is not only to keep the morale up, but people get tired, their interest flags, and you've got to do this kind of thing. I learned… I had a funny experience with one of my assistant residents when I was an intern. His name was Bill Whale and he was a great golfer and a great bon vivant, and a marvellous fellow. And one day, we were doing a very long and very difficult dissection. He was the surgeon, I was the first assistant, and he looked up at me and he said, 'Tell me something - do you think we'll ever finish this case?' And it was a hilarious thing to say.
I used that many, many times. You have to know how to defuse fear. Now, fear is an uncommon thing among surgeons, but every once in a while, something suddenly and unexpectedly happens. It usually has to do with a blood vessel and a sudden spurt or burst of blood, and you've got to keep everybody calm while keeping yourself calm. And there was another resident who once, when we had one of these experiences, and everybody was at least psychologically trembling, as he gradually got control of the situation, he said, 'You know, I send my scrub suits, my operating suits, always to the Majestic Laundry', which was a local laundry. 'I always send them to the Majestic Laundry. They're not very good, but they're very discreet'. And I used that over the years, plenty of times. Things that just defuse a difficult situation. And of course, as you gain more experience, there are fewer things that worry you in an operating room.
And one of the great things about a surgical training programme is that you're exposed to, not one, but three or four, sometimes more, senior surgeons. Men in their 40s, 50s, perhaps even early 60s, who've seen everything and done everything. And you begin to emulate them. You get into a place where you have to make a very hard decision, whether to continue, whether to stop, for example, how much of a given area you should remove, and what we automatically do is think of what would Mark Haise do? What would Gustaf Lindskog do? What would Pete Bishop do in these situations? And that's enormously helpful. People, I think, don't appreciate the importance of mentors in general for young folks, but this is a specific sort of mentorship. You see how someone you admire, someone who is consistently good, someone whose judgement is good, does things. And that remains with you for the rest of your life. And as you're going through these five or six, and now probably about seven, eight years, you develop a style of your own. You develop a particular type of precision. You develop a particular type of something as simple as the way you like to drape a wound once the abdomen is open, and this is also very gratifying, because it's an expression of your personality. And if you're a thoughtful man or woman, you know it's an expression of your personality, because if fits with your approach to so many other things. And that, of course, was later reflected in my writing, that I later realized that I was operating the same way I was writing, or should say I was writing, in later years, the same way that I had been operating during all the years.
Sherwin Nuland (1930-2014) was an American surgeon and author who taught bioethics, the history of medicine, and medicine at the Yale University School of Medicine. He wrote the book How We Die which made The New York Times bestseller list and won the National Book Award. He also wrote about his own painful coming of age as a son of immigrants in Lost in America: A Journey with My Father. He used to write for The New Yorker, The New York Times, Time, and the New York Review of Books.
Title: The art of keeping yourself calm
Listeners: Christopher Sykes
Christopher Sykes is a London-based television producer and director who has made a number of documentary films for BBC TV, Channel 4 and PBS.
Tags: Bill Whalen, Mark Hays, Gustav Lindskog, Peter Bishop
Duration: 5 minutes, 12 seconds
Date story recorded: January 2011
Date story went live: 04 November 2011