NEXT STORY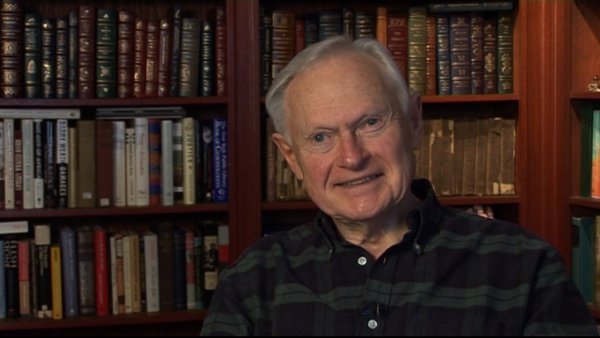 The Uncertain Art
1
...
3
4
5
6
7
I wrote a book on ageing that was published about four years ago. I had become increasingly interested in the notion of ageing, not because I was ageing, but it had to do with other things I've written about, like the structure and function of the human body and death. And I, of course, had written in my How We Die a chapter on ageing. So, I'd always been interested, increasingly, and I thought, gee, ageing, as I see it, is really an art. It's an art form. There are things that are going to happen to your body that are inevitable, but we now know that there are ways to make your life much more pleasant and easy, much more interesting. And not to lose, necessarily, the powers that most people in their 70s assume they're going to lose in the next 10 years. And gerontologists have done enough research on these things, and done enough studies on large clinical groups of patients that we know they work, so I'm going to write this book called The Art of Ageing, in which I tell people the latest information on brain plasticity, on things like pumping iron and exercise, and other aspects of keeping fit. And I'm going to interweave it with case histories of people that I know who are in their late 70s and on up.
And I did that, and some of the people I knew were famous. Patricia Neal, the actress who had had a stroke, I think, in her late 30s, and recovered from it. And she was at this point in her 80s. Michael DeBakey, probably the greatest surgeon who'd ever lived, was in his late 80s when I interviewed him. I went down to Houston and interviewed him. Plus some very ordinary people who were doing very, very interesting things, or discovered new interests that they were working with. Some of them were very simple interests, some of them were very complex interests. So that was the book, and I loved that book. I felt that it had the flavour of How We Die. It had my voice in it, exactly like I speak. And it was, again, one of those books, when I read the manuscript, I thought, geez, did I really write that? How did I know these things? You know, where did I get this wisdom to be able to write about it?
And the editor of the book, not that he had much editing to do, but the editor of the book was my dream editor, a fellow named Bob Loomis at Random House, someone I had wanted to work with for a long time. And I thought, between this book itself and the power that Random House publicity department will put into it, I think I'm going to have another big book. Not like How We Die, that's a once-in-a-lifetime, but another big book.
Sherwin Nuland (1930-2014) was an American surgeon and author who taught bioethics, the history of medicine, and medicine at the Yale University School of Medicine. He wrote the book How We Die which made The New York Times bestseller list and won the National Book Award. He also wrote about his own painful coming of age as a son of immigrants in Lost in America: A Journey with My Father. He used to write for The New Yorker, The New York Times, Time, and the New York Review of Books.
Title: Ageing is an art
Listeners: Christopher Sykes
Christopher Sykes is a London-based television producer and director who has made a number of documentary films for BBC TV, Channel 4 and PBS.
Tags: How We Die, The Art of Aging, Patricia Neal, Michael DeBakey, Robert Loomis
Duration: 3 minutes, 29 seconds
Date story recorded: January 2011
Date story went live: 04 November 2011