NEXT STORY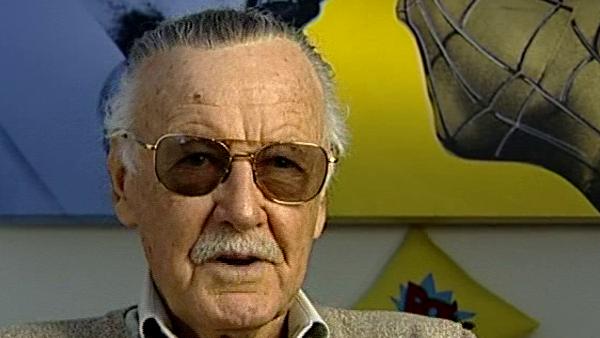 No space to store the original comics
My companies: Stan Lee Media and POW! Entertainment
1
2
3
4
5
When the contract that I told you about was abrogated at Marvel, he said: 'Come on, I'll form a company. The internet is the big thing and you'll write things for the internet'. Yea, that's what it was. So we formed Stan Lee Media. Well, it… it started out beautifully. We had over 150 employees at the peak, and all of the trade magazines listed Stan Lee Media as the most… one of the 10 most successful companies on the internet. But what happened was… all of a sudden Peter was accused of some sort of wrongdoing that had to do with financial manipulations, I still don't understand it all. Check kiting, whatever that means and so forth. And then he went down to Brazil and there was a warrant for his arrest, and he was arrested in Brazil. And our company went bankrupt and… I had never been involved in the finances, I left all of that to Peter and it was a very… very depressing situation. It cost me a lot of money because Peter had… or the company had run up a lot of debts, and since I had been the chairman of the company I ended up being responsible for them and I had to pay them off and… it almost broke me. At any rate, I haven't seen or heard from Peter since. I understand he's been in jail and all kinds of things. I was heartbroken 'cause I considered him my best friend. I mean, I was going to make him the executor of my estate if I had any estate. At any rate, after all of that happened I figured well, now what am I going to do? And then I realized I had had a contract with Marvel where I was entitled to a certain percentage of the profits of the movies and television that they were involved in. And at the time the contract was written they weren't doing much movies or television, but at this point they had done the X-Men movie, and the Spider-Man movie, and I met this lawyer named Arthur Lieberman — became one of my best friends — and Arthur said: 'Stan, you've got to collect that, it's in your contract'. So again to make a long story short, we had a law suit and they gave me a nice sum of money. Not as much as I think I should have gotten, but nobody ever gets what he thinks he should get. But it was nice.
The law suit is now over, and I started another company called POW! Entertainment. That's P-O-W exclamation point. The exclamation point is so that it won't read like prisoner of war. And of course it stands for Purveyors of Wonder. And with another friend, Gill Champion who I had met… he had been at Stan Lee Media, he and I and this attorney Arthur Lieberman, we formed POW! Entertainment and it's been keeping me very busy. We've had it for about three years now, and we're working on movies and television shows and DVDs and video games and… I've never been busier in my life. I've never had more fun. People keep saying to me, 'When are you going to retire?' And I say to them, 'I don't want to retire because if you think it through, most people… when they're working they say, "Gee, I can't wait till I retire 'cause then I can do all the things I've always wanted to do". But I'm doing all the things I've always wanted to do'. I don't play golf. I did years ago but it takes too long. And… I like being with artists and writers and creative people, and I am, and I like being busy, and I am. I have a house on a hill with a nice view. It's got a little pool so I don't have to go to a… a resort somewhere; my home is my resort. I've got this great wife and I've got these idiot dogs — Winkydink and Eloise.
The creative genius of American writer, Stan Lee (1922-2018) brought us 'Spider Man', 'X-Men' and 'The Hulk'. They climbed tall buildings and fought the bad guys, but had normal worries too, about love, acceptance and family. Readers loved them and Marvel Comics, with Lee at the helm, went on to become hugely successful. In 2010 the Stan Lee Foundation was founded to focus on literacy, education and the arts. On January 4, 2011 Lee received the 2428th star on the Hollywood Walk of Fame.
Title: My companies: Stan Lee Media and POW! Entertainment
Listeners: Leo Bear
Leo Bear is a Hollywood-based features writer. Her background is in news and features writing. Leo spent five years on the entertainment newsdesk at BBC Worldwide before going freelance and moving out to Los Angeles. She specialises in writing lifestyle features, celebrity interviews, health stories and travel features for publications including Eve Magazine, OK! Magazine, Total Film, TV Hits and Conde Nast Gourmet Travel Guide.
Tags: Marvel Comics, Stan Lee Media, Brazil, X-Men, Spider-Man, POW! Entertainment, Gill Champion, Peter Paul, Arthur Lieberman
Duration: 4 minutes, 23 seconds
Date story recorded: April 2006
Date story went live: 24 January 2008