NEXT STORY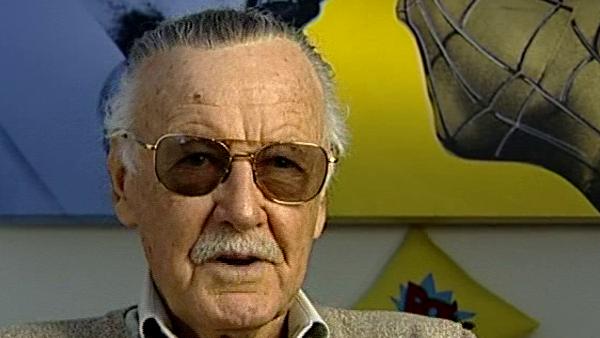 The revenge of Stan Lee
1
2
3
4
5
And then I became a teenager, and I went to high school, and I went to DeWitt Clinton High School. Unfortunately for me it was an all boy high school. It was stupid of me. But anyway I enjoyed it, and I met a lot of... well, I didn't really meet that many people but, there was one guy I remember named John J McKenna junior, and he would come to the class and he was selling The New York Times — he sold subscriptions — and the teachers allowed him to come to the classes and to speak to the class and solicit subscriptions to The New York Times, because the teachers were eager for the students to read newspapers. And I marveled at the way this fellow John McKenna, who was a senior; he was one class above me, the way he could speak so confidently with no embarrassment to the class. And he was really a good salesman. I remember I bought a subscription, and I thought, boy, I would love to be able to get up in front of the public and talk the way he did. He was my hero. And if this was a movie, this would be a dramatic incident because the next year, I... I got the same job as he had, only for another newspaper called the Herald Tribune. At that time there were two big papers in New York, The Times and The Tribune. And I walked around making speeches for The Tribune, and I always... for some reason I always remember John J McKenna junior, who didn't know I'm alive, and if he's still around and hears this he'll say, where the hell did he come from? But anyway, that's, that's about the big thing I remember. My high school years were very uneventful. I think I did some writing for the school magazine, The Magpie, and one time I... the men were painting The Magpie... The Magpie offices, and the offices were like that. It was up in the tower of the building and the ceiling was… came to a point. It was very high up. And one of the painters had left a high ladder going up to the ceiling, and — I don't know why I did this, I must have been crazy — but when nobody was around, I climbed up the ladder and wrote, Stanley is God. Which was a very stupid thing to do. Now for all I know it's still there. I don't know if they've ever repainted it, or if anybody knows… nobody would see it, it's a mile high. And then I became a human being after I left school.
The creative genius of American writer, Stan Lee (1922-2018) brought us 'Spider Man', 'X-Men' and 'The Hulk'. They climbed tall buildings and fought the bad guys, but had normal worries too, about love, acceptance and family. Readers loved them and Marvel Comics, with Lee at the helm, went on to become hugely successful. In 2010 the Stan Lee Foundation was founded to focus on literacy, education and the arts. On January 4, 2011 Lee received the 2428th star on the Hollywood Walk of Fame.
Title: 'Stanley is God'
Listeners: Leo Bear
Leo Bear is a Hollywood-based features writer. Her background is in news and features writing. Leo spent five years on the entertainment newsdesk at BBC Worldwide before going freelance and moving out to Los Angeles. She specialises in writing lifestyle features, celebrity interviews, health stories and travel features for publications including Eve Magazine, OK! Magazine, Total Film, TV Hits and Conde Nast Gourmet Travel Guide.
Tags: DeWitt Clinton High School
Duration: 2 minutes, 38 seconds
Date story recorded: April 2006
Date story went live: 24 January 2008