NEXT STORY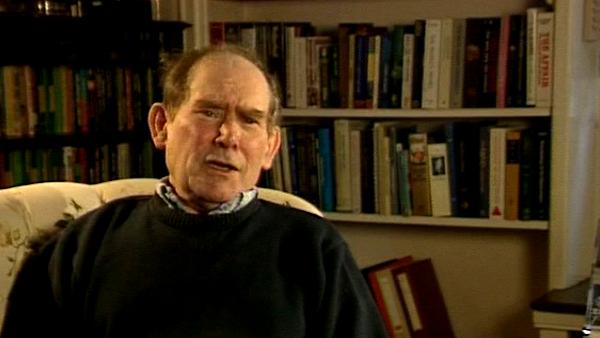 Conditional lethals
DNA replication: isolating temperature sensitive mutants
1
...
11
12
13
14
15
...
24
These experiments with François continued throughout 1962, and in that year we also got the idea that we would study DNA replication in some depth. And the way to do this we thought was to go and isolate temperature-sensitive mutants of replication. And so in that year I started a rather large project together with François to look for temperature-sensitive mutants of E. coli, which we did and we developed many, many ways of doing this, very quickly. And amongst these we found quite a number that were defective in DNA replication, because of course we wanted mutational evidence for our model. And if we… if, as we had predicted, there would be a positive element that would be required to start DNA replication, then a mutant of that, we argued, would not allow a bacterium actually to start DNA replication and therefore these bacteria should be blocked at start in this cycle of replication. Well, that work developed on quite a large scale, and many of the mutants we used, we isolated, later became very famous. In fact, it wasn't just one gene making an enzyme that was required for DNA replication, but indeed, the mutation certainly got as far as DNA-Z, which means that there were at least 26 of these. And some of the early ones… DNA-A which is the name of one of the elements involved in initiating DNA replication… it was of course the first one characterised, and DNA-B, which helps as well to do this, and C and D and so on. We had started with collaborators to… in… in the Pasteur Institute to characterise these mutants, and to show that some of them were involved in initiation, so that once the chromosome initiated it would go on and... and complete, and others were involved of course in the act of replication itself. And later those mutants were used with great effect by other people to identify the new genes, and by using extracts of these mutants and complementing them, many, many new functions were biochemically purified. So that new polymerases were discovered; in fact two new polymerases were discovered. A large number of cofactors that these required were identified and purified. And Arthur Kornberg came back to DNA replication with a vengeance once these tools of discovery were provided.
South African Sydney Brenner (1927-2019) was awarded the Nobel Prize in Physiology or Medicine in 2002. His joint discovery of messenger RNA, and, in more recent years, his development of gene cloning, sequencing and manipulation techniques along with his work for the Human Genome Project have led to his standing as a pioneer in the field of genetics and molecular biology.
Title: DNA replication: isolating temperature sensitive mutants
Listeners: Lewis Wolpert
Lewis Wolpert is Professor of Biology as Applied to Medicine in the Department of Anatomy and Developmental Biology of University College, London. His research interests are in the mechanisms involved in the development of the embryo. He was originally trained as a civil engineer in South Africa but changed to research in cell biology at King's College, London in 1955. He was made a Fellow of the Royal Society in 1980 and awarded the CBE in 1990. He was made a Fellow of the Royal Society of Literature in 1999. He has presented science on both radio and TV and for five years was Chairman of the Committee for the Public Understanding of Science.
Listen to
Lewis Wolpert
at Web of Stories
Tags: 1962, Pasteur Institute, François Jacob, Arthur Kornberg
Duration: 3 minutes, 33 seconds
Date story recorded: April-May 1994
Date story went live: 24 January 2008