NEXT STORY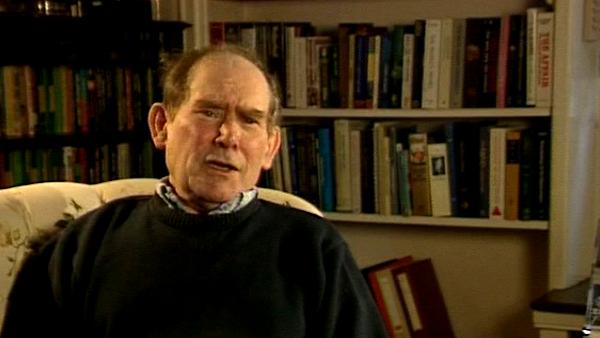 Predicting behaviour from genes
Starting to work with nematodes and Richard Goldschmidt's paper
1
...
11
12
13
14
15
...
24
I then started to isolate nematodes from nature to find the best one. And what we knew from the literature is that these had a small number of cells, they were limited… number of cells, and that the other thing they had was rapid growth and that, as it turned out, there were the right possibilities for sexuality in order that you could do genetic experiments. Now, we knew from really classic experiments, Goldschmidt in the early part of the century had done the nervous system of ascaris, and this is a remarkable set of papers, because if you read his life you will see that he did these when he was doing zoology as a student. And he made these dissections of ascaris, which is a very large parasitic nematode, largely of pigs, and that he found he could describe the entire nervous system, it had a few hundred cells, and he could also describe all the connections. When I went to look at the journal in the Jahrbuch der Zoologie in the Cambridge University Library I found all the pages uncut. So I was absolutely certain that no one had ever read that journal until I opened it in the early '60s, and that means it had been there for at least 50 years. And it's a absolutely classic paper. And therefore I said, 'Well, look, this is an organism which will have a wiring diagram. So it should be possible to… to do the following: to determine the wiring diagram in an organism of the nerve cells; to also ask whether all organisms have the same wiring diagram if they have the same genes. So therefore we can say genes specify wiring diagrams.' And the whole sort of conceptual layout was very clear in my mind before even starting – that what one would do is effectively get all the genes that fix the wiring diagram and then work out what they do. Furthermore, it became clear to me then that problems such as the nervous system had to be solved from the genetic point of view in… in a very special way.
South African Sydney Brenner (1927-2019) was awarded the Nobel Prize in Physiology or Medicine in 2002. His joint discovery of messenger RNA, and, in more recent years, his development of gene cloning, sequencing and manipulation techniques along with his work for the Human Genome Project have led to his standing as a pioneer in the field of genetics and molecular biology.
Title: Starting to work with nematodes and Richard Goldschmidt's paper
Listeners: Lewis Wolpert
Lewis Wolpert is Professor of Biology as Applied to Medicine in the Department of Anatomy and Developmental Biology of University College, London. His research interests are in the mechanisms involved in the development of the embryo. He was originally trained as a civil engineer in South Africa but changed to research in cell biology at King's College, London in 1955. He was made a Fellow of the Royal Society in 1980 and awarded the CBE in 1990. He was made a Fellow of the Royal Society of Literature in 1999. He has presented science on both radio and TV and for five years was Chairman of the Committee for the Public Understanding of Science.
Listen to
Lewis Wolpert
at Web of Stories
Tags: Zoologische Jahrbücher, Cambridge University Library, Richard Goldschmidt
Duration: 3 minutes, 7 seconds
Date story recorded: April-May 1994
Date story went live: 24 January 2008