NEXT STORY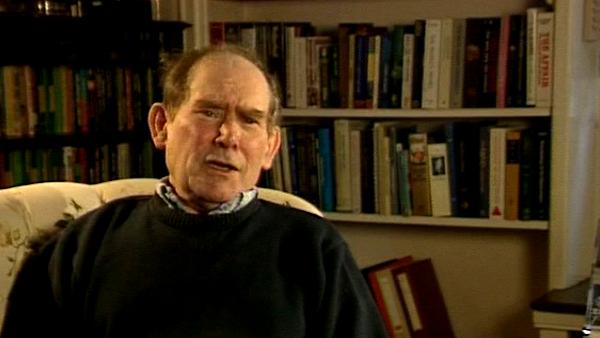 Minyan Man
Going to Johannesburg University to study medicine
1
2
3
4
5
...
24
Well, I had completed school at the age of… just at the end of my fourteenth year, and of course the war was on now so this was 19… What year was this? I finished school in 1941, so in 1942 I went to university. Now, I didn't study science at university; what I did was I studied medicine, and the reason I did this was that I could get a bursary to go and study medicine and so on – because my parents would never have been able to afford it. So I got a bursary – it was £60 a year – from the Germiston town council; I won it in a competition.
[Q] What was the competition?
It was just your exam results and interview and so on, and I got a bursary to go and study medicine. That, of course, paid my fees which were £60 a year, and I wasn't really interested in medicine but that's all there were bursaries for. And so the… this enabled me of course to go to university, but because there was no… my parents couldn't afford for me to go and live in Johannesburg or do that; I commuted every day from Germiston and that meant getting up… because classes started there at about eight o'clock in the morning, 8.30, so it meant getting up at about a quarter to six, cycling to the station which was about two and a half miles – which was quite hard on those cold winter mornings – catching the... the train, getting into the Johannesburg station and then walking to the university and doing this again at night and bringing sandwiches for lunch. So that actually... one lived at home, one didn't eat… I never ate in a cafe until… for quite a time, but always brought my lunch from home and then went back at home, you know, in the evening, catching the quarter past five train, and going out there, and getting my bicycle, and going back again.
South African Sydney Brenner (1927-2019) was awarded the Nobel Prize in Physiology or Medicine in 2002. His joint discovery of messenger RNA, and, in more recent years, his development of gene cloning, sequencing and manipulation techniques along with his work for the Human Genome Project have led to his standing as a pioneer in the field of genetics and molecular biology.
Title: Going to Johannesburg University to study medicine
Listeners: Lewis Wolpert
Lewis Wolpert is Professor of Biology as Applied to Medicine in the Department of Anatomy and Developmental Biology of University College, London. His research interests are in the mechanisms involved in the development of the embryo. He was originally trained as a civil engineer in South Africa but changed to research in cell biology at King's College, London in 1955. He was made a Fellow of the Royal Society in 1980 and awarded the CBE in 1990. He was made a Fellow of the Royal Society of Literature in 1999. He has presented science on both radio and TV and for five years was Chairman of the Committee for the Public Understanding of Science.
Listen to
Lewis Wolpert
at Web of Stories
Tags: University of the Witwatersrand, 1941, 1942, Germiston
Duration: 2 minutes, 55 seconds
Date story recorded: April-May 1994
Date story went live: 24 January 2008