NEXT STORY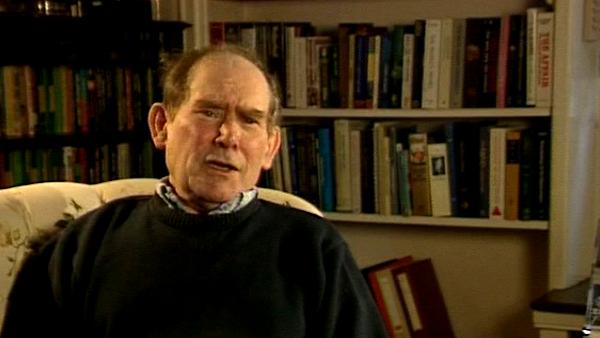 Choosing electron microscopy to study mutants
Satisfaction of completing 20 years studying Caenorhabditis elegans
1
...
13
14
15
16
17
...
24
About 1963, although we'd moved to our new building in the Hills Road, it had been agreed that we, we should get some more space. When... I can remember this because in a review of my... of our lab Harold Himsworth who was then the secretary of the MRC [Medical Research Council], he came to me and said, well, were we satisfied with what the MRC had done for us? And I said, yes, you know, this is quite good as a first... as a first step, but because now I think the time is ripe to go into many things and join more people together here, maybe we could have, you know, some other development. And this project began then that we would get some extra space. Part of the space would be devoted to this new work that Francis and I were going to expand into, which was some combination of developmental and neurobiology. And then part would also be involved in bringing other people to Cambridge, and this... and in fact, I wrote a little thing which we put into our request for a new building and it's quite a remarkable document - it's published - and it just says what we're going to set out to do with the C. elegans [Caenorhabditis elegans] project. And that was, you know... we will find the position of every cell and its origin in development, and it's quite interesting that when I wrote this thing, some 25 years later, I could actually say, well, we've actually completed everything we said we would do then. We didn't think it would take, you know, 20 years or more, but it's been done. It is complete. And that step at that time having been taken in that way meant that I really had to put together a... an approach to this.
South African Sydney Brenner (1927-2019) was awarded the Nobel Prize in Physiology or Medicine in 2002. His joint discovery of messenger RNA, and, in more recent years, his development of gene cloning, sequencing and manipulation techniques along with his work for the Human Genome Project have led to his standing as a pioneer in the field of genetics and molecular biology.
Title: Satisfaction of completing 20 years studying "Caenorhabditis elegans"
Listeners: Lewis Wolpert
Lewis Wolpert is Professor of Biology as Applied to Medicine in the Department of Anatomy and Developmental Biology of University College, London. His research interests are in the mechanisms involved in the development of the embryo. He was originally trained as a civil engineer in South Africa but changed to research in cell biology at King's College, London in 1955. He was made a Fellow of the Royal Society in 1980 and awarded the CBE in 1990. He was made a Fellow of the Royal Society of Literature in 1999. He has presented science on both radio and TV and for five years was Chairman of the Committee for the Public Understanding of Science.
Listen to
Lewis Wolpert
at Web of Stories
Duration: 2 minutes, 23 seconds
Date story recorded: April-May 1994
Date story went live: 29 September 2010