NEXT STORY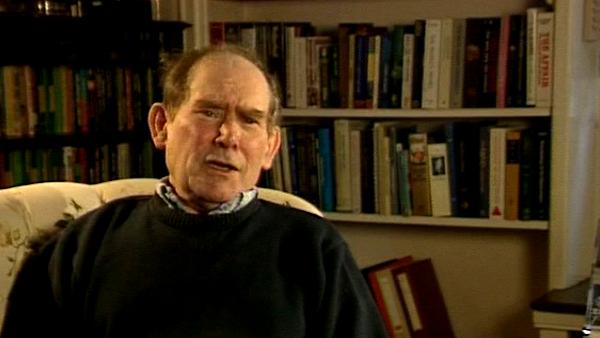 Wanting a new and challenging problem to study
I am a strong believer in the value of ignorance
1
...
18
19
20
21
22
...
24
When I started the C. elegans [Caenorhabdtitis elegans] I was almost 40 then; many of my colleagues were thinking of retiring, you know, into administration and things like that. In fact, the first mutant was got just before my 41st birthday, so I was 40 when we got the first mutant. And I worked in C. elegans for — extensively and personally — for... for another 10 years, having started it way back in 1963. And of course I then decided to give it up. Well, that's simply because there were lots of people doing it and they were far more competent at doing what needed to be done than I was. I mean, we did continue till the early '80s, but basically my mind was going somewhere else. The main reason is that... Bernal once said that people in science... he compared science to a chess game. And he said there's the opening game, there's the mid game, middle game, and the end game. Of course, very few people get a chance to play the end game, and most people are in the middle game. But I find the most wonderful thing in science is the opening game, when everything's... there's nothing else there and that's when I think you can exercise also a tremendous amount of freedom of choice, and freedom of intellectual choice as well. Bernal himself was extremely good at the opening game. And I think that's the challenge, and so having played the opening game with C. elegans, and it was now in the middle game where there were lots of people, you know, taking pawns and moving knights around the board, I thought: better go and find somewhere else to play another game. And that's essentially what I've done, and of course you might think that in effect... I did think that the age of nearly 60 was probably not a good time to start science, but in fact it is. I like to think that people who... who get to be the age of 60 already know too much about the subjects they've worked in at any stage to be of any use to it. Because I've always been a strong believer in the value of ignorance. And so, therefore, I think that when you know too much you're dangerous in the subject because you will deter originality in others. And therefore, the big thing is to get out of it and go and look for something else to do. And also, when you get to the age of 60, it's very useful, you begin to forget things, and so, therefore, your knowledge is decaying all the time. And that's also quite useful. It's, it's also quite dangerous in fact, because you find yourself doing things that you did actually 15 years ago and forgot about and actually go through it again and rediscover it. So that, I think, is the, is the interesting thing, that's why I think people should change their subjects very frequently, and why I think the best scientists do that.
South African Sydney Brenner (1927-2019) was awarded the Nobel Prize in Physiology or Medicine in 2002. His joint discovery of messenger RNA, and, in more recent years, his development of gene cloning, sequencing and manipulation techniques along with his work for the Human Genome Project have led to his standing as a pioneer in the field of genetics and molecular biology.
Title: I am a strong believer in the value of ignorance
Listeners: Lewis Wolpert
Lewis Wolpert is Professor of Biology as Applied to Medicine in the Department of Anatomy and Developmental Biology of University College, London. His research interests are in the mechanisms involved in the development of the embryo. He was originally trained as a civil engineer in South Africa but changed to research in cell biology at King's College, London in 1955. He was made a Fellow of the Royal Society in 1980 and awarded the CBE in 1990. He was made a Fellow of the Royal Society of Literature in 1999. He has presented science on both radio and TV and for five years was Chairman of the Committee for the Public Understanding of Science.
Listen to
Lewis Wolpert
at Web of Stories
Tags: Caenorhabdtitis elegans
Duration: 3 minutes, 48 seconds
Date story recorded: April-May 1994
Date story went live: 29 September 2010