NEXT STORY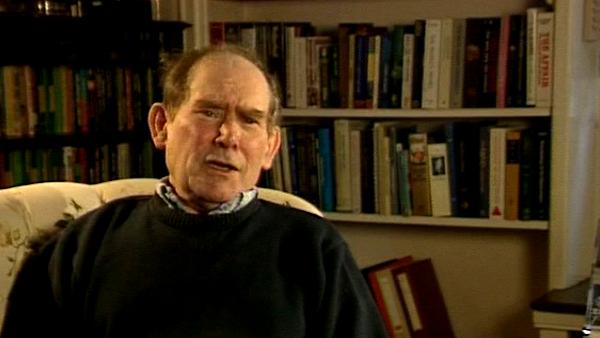 Thomas Hunt Morgan and Drosophila
Wanting a new and challenging problem to study
1
...
18
19
20
21
22
...
24
The choice of the problem to work on - after we thought that all the general outline of molecular biology had been accomplished - that was one of the things that Francis and I started talking about in the early '60s. Our view was that the main outlines were known, and that it only remained to... to populate the various areas of the subject, and we were sure that that would be done with a vengeance. And so when we sat down to discuss... what are the next challenging problems in biology, we quickly discarded problems in molecular biology that we thought needed solution. Certainly at that time, although the outlines... were known, nothing was really known about the detailed mechanisms of protein synthesis. And in 1962 there still remained a tremendous task to understand the structure and function of the ribosome, to understand transfer RNA, to understand how activating enzymes work. And you could have written a program if you wanted to, which would involve a huge study of, let us say, the ribosome and the mechanism of protein synthesis. And that would involve purifying ribosomes, trying to crystallise them, getting all their protein components, sequencing all the proteins, getting all the transfer RNAs, separating them, finding all the activating enzymes and reducing it then to the molecular level. And that we thought we didn't want to do, although our laboratory, our institute at that... point had all the capability of doing it. If you like, that was a kind of project research in which you could... a general could, so to speak, plan a campaign and then just get, you know, the cavalry to do this and the artillery to do that. And that didn't seem to me to be what one wants to do in science. There was of course at the time also a... a great feeling that it was essentially all over. This was about the time that Gunther Stent had written this famous paper, the rough... I forget its title, but it used to be called by us The End of Molecular Biology. It was part of a more general thing that he wrote, which was The End of Everything [sic], basically. But one felt that one had to go to problems that I think were challenging, and my view was that we had to go back to the problems that faced Thomas Morgan.
South African Sydney Brenner (1927-2019) was awarded the Nobel Prize in Physiology or Medicine in 2002. His joint discovery of messenger RNA, and, in more recent years, his development of gene cloning, sequencing and manipulation techniques along with his work for the Human Genome Project have led to his standing as a pioneer in the field of genetics and molecular biology.
Title: Wanting a new and challenging problem to study
Listeners: Lewis Wolpert
Lewis Wolpert is Professor of Biology as Applied to Medicine in the Department of Anatomy and Developmental Biology of University College, London. His research interests are in the mechanisms involved in the development of the embryo. He was originally trained as a civil engineer in South Africa but changed to research in cell biology at King's College, London in 1955. He was made a Fellow of the Royal Society in 1980 and awarded the CBE in 1990. He was made a Fellow of the Royal Society of Literature in 1999. He has presented science on both radio and TV and for five years was Chairman of the Committee for the Public Understanding of Science.
Listen to
Lewis Wolpert
at Web of Stories
Tags: Thomas Hunt Morgan, Gunther Stent
Duration: 3 minutes, 29 seconds
Date story recorded: April-May 1994
Date story went live: 29 September 2010