NEXT STORY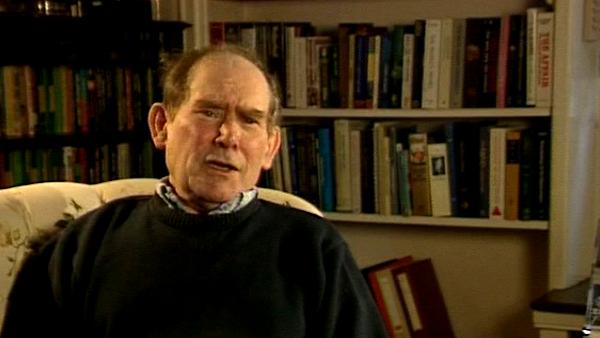 Working Routines: Owls and Larks
Teaching yourself through reading
1
...
19
20
21
22
23
24
In these days, finding a book that will introduce you to a subject is quite difficult. Most people today only learn by going to courses, they have to have a course of instruction, they have to have a lecture, they have to go to a summer course, the whole idea of learning by yourself now is absent. I noticed that when I wanted to learn a new subject like computation – the theory of computation – I got a book and read this book until I found the way to read it, for me. That is, the author thinks he's got the right way of telling you about the subject, but in fact I find no, I have to start with chapter seven, then go back and read the first half of chapter one, then go back, then go and read the second half of chapter 10. And in that way I create my own path through this. And I think that is very important, because it's the way you construct your own knowledge which is important to you. Francis read a lot; he read all of Hubel and Wiesel's papers. He found it very difficult. He also led... read a lot of the anatomy of the brain. And in fact for the last 30 years, I think, Francis has done very little except read in order to acquire the background to deal with such an immense problem. So perhaps his mind is now rotten.
South African Sydney Brenner (1927-2019) was awarded the Nobel Prize in Physiology or Medicine in 2002. His joint discovery of messenger RNA, and, in more recent years, his development of gene cloning, sequencing and manipulation techniques along with his work for the Human Genome Project have led to his standing as a pioneer in the field of genetics and molecular biology.
Title: Teaching yourself through reading
Listeners: Lewis Wolpert
Lewis Wolpert is Professor of Biology as Applied to Medicine in the Department of Anatomy and Developmental Biology of University College, London. His research interests are in the mechanisms involved in the development of the embryo. He was originally trained as a civil engineer in South Africa but changed to research in cell biology at King's College, London in 1955. He was made a Fellow of the Royal Society in 1980 and awarded the CBE in 1990. He was made a Fellow of the Royal Society of Literature in 1999. He has presented science on both radio and TV and for five years was Chairman of the Committee for the Public Understanding of Science.
Listen to
Lewis Wolpert
at Web of Stories
Tags: David H. Hubel, Torsten Wiesel
Duration: 1 minute, 43 seconds
Date story recorded: April-May 1994
Date story went live: 29 September 2010