NEXT STORY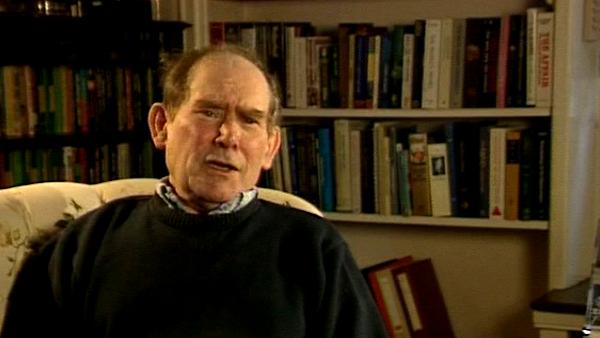 My strengths and weaknesses
The genetics of evolution
1
...
20
21
22
23
24
So I called this genetics by composition rather than genetics by decomposition. And I think that this is going to be the way in which we will tackle all the complex problems, and what is beautiful is they will be referred to evolution. We will not only provide evolutionary explanations of what there is now, but we'll explain the evolution of what there is now. That is, those are two different things, we'll be able to say, this is what happened in this. And since the whole of living matter is accessible to this – the whole of living matter is just DNA, I mean, is accessible to this – we can, I think, ask questions now in a deeply analytical way about problems that you couldn't even begin to frame, by just using this technology. And in essence a transgenic animal or a transgenic cell is just a cross of a genome with a gene. So we look at that recombinant and ask whether it's the same. I just want to emphasise one point, because the way we do this is the following, to be rigorous. We simply ask this: if we make two animals, one… they're absolutely identical. One has this section of DNA from the mouse, the other has the analogous section from the fish. Then I'll argue, if you cannot tell the difference between them, they have the same value. Therefore you're entitled to say that because they have the same value, it is that they have the same… anything that's common in their sequence is therefore that which works. And you want to go far away, like fish and mouse, because you want time to have corroded everything that is non-essential. If you do things like mice to man, there hasn't been enough time. We contain mousy features simply because we came from something that also gave rise to mouse. But fish is so far away that effectively we've put enough noise into the rubbish to be able to say, this is the rubbish, this is junk. So that I think is a rigorous experimental approach to this and that's why I think we will be actually doing the genetics of evolution in the next few years. I think that this will be the way to do it.
South African Sydney Brenner (1927-2019) was awarded the Nobel Prize in Physiology or Medicine in 2002. His joint discovery of messenger RNA, and, in more recent years, his development of gene cloning, sequencing and manipulation techniques along with his work for the Human Genome Project have led to his standing as a pioneer in the field of genetics and molecular biology.
Title: The genetics of evolution
Listeners: Lewis Wolpert
Lewis Wolpert is Professor of Biology as Applied to Medicine in the Department of Anatomy and Developmental Biology of University College, London. His research interests are in the mechanisms involved in the development of the embryo. He was originally trained as a civil engineer in South Africa but changed to research in cell biology at King's College, London in 1955. He was made a Fellow of the Royal Society in 1980 and awarded the CBE in 1990. He was made a Fellow of the Royal Society of Literature in 1999. He has presented science on both radio and TV and for five years was Chairman of the Committee for the Public Understanding of Science.
Listen to
Lewis Wolpert
at Web of Stories
Duration: 3 minutes, 2 seconds
Date story recorded: April-May 1994
Date story went live: 29 September 2010