NEXT STORY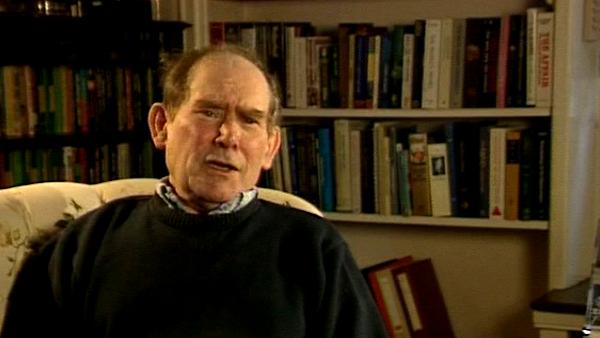 The exciting future of biology
1
...
20
21
22
23
24
[Q] What about failures?

Well, failures...

[Q] Maybe there hasn't been one, but…

Well, I haven't had a scientific failure in the sense that I've laboured for a long time and it hasn't come to, because I've been pretty ruthless at cutting off things that haven't done. I'd… I think the… and I think in terms of… of doing the wrong thing for a long time, where one just laboured under this, this is hard to say. I don't think that… so I have to say that what, given some other lack of something else, what would have been a failure? I think the Nematode Programme wouldn't have been a failure, but it wouldn't have been… it wouldn't have had the success it had were it not for the invention of cloning. I think that this is really the most dramatic piece of technology that has really, you know, changed our science, and I think that that is a real… will be seen historically as a big inflection point. And I think the… that to… to realise this turned something that might have become just zoology into the centre of molecular biology, but I think that is what happened to all of developmental genetics. So… so I don't think it was a failure not to see. I think the people who would refuse to accept that as something would have failed. I think I did fail in one respect, and that is something I tried to do administratively. When I… one of the great things about the Cambridge laboratory was the continuous flow of young people through it. And part of our success is that we were world innovators, and so we attracted the most outstanding group of young people, largely from America in the '60s, who came to the lab and with whom I feel a tremendous rapport. Many of them are now important figures of American science and European science. And I hope that we had generated – Francis and I did this together – that we had generated a unique atmosphere to do biology. That is, you would work at the… at the edge of the subject, you could do it your own way, and you could… and you could actually make progress in that. And I realised that–and then during the '60s and more so in the '70s and of course excessively in the '80s, the whole of that kind of science began to solidify – that's the only thing that I can say – and the means of getting money to do science and the attitudes, we've become much more bureaucratised. And I think the Medical Research Council underwent those changes, when I compare what it took to get a building in 1960s on a programme, with what it takes now to get funding for a post-doc and how much paper you have to write, it's absolutely ridiculous. And what I tried to do when I became director of the lab… The lab was a federation of three labs – it was a four but I united my group with Francis', and they were Fred Sanger's group and the crystallography group and the group that Francis and I had. And my job was to make it a union. Not a federation. And I took the view that the only way to survive is to get young people and let them do what they like. Unfortunately many of my colleagues thought that we should get young people, but they should work for them, and I'm afraid that I did… I made many appointments during my time but I did not succeed in convincing the structure and so whereas I had hoped to leave an entire new generation of many outstanding young scientists, that did not happen. So I don't think I was a lousy director in that sense, but I think I failed in achieving something which I would have thought is the right thing, and it just hasn't been achieved and I think that'll be to the detriment. However, I did go off and start another lab where we have some young people and so, therefore, you know, we'll just continue business under another name.
South African Sydney Brenner (1927-2019) was awarded the Nobel Prize in Physiology or Medicine in 2002. His joint discovery of messenger RNA, and, in more recent years, his development of gene cloning, sequencing and manipulation techniques along with his work for the Human Genome Project have led to his standing as a pioneer in the field of genetics and molecular biology.
Title: My failures
Listeners: Lewis Wolpert
Lewis Wolpert is Professor of Biology as Applied to Medicine in the Department of Anatomy and Developmental Biology of University College, London. His research interests are in the mechanisms involved in the development of the embryo. He was originally trained as a civil engineer in South Africa but changed to research in cell biology at King's College, London in 1955. He was made a Fellow of the Royal Society in 1980 and awarded the CBE in 1990. He was made a Fellow of the Royal Society of Literature in 1999. He has presented science on both radio and TV and for five years was Chairman of the Committee for the Public Understanding of Science.
Listen to
Lewis Wolpert
at Web of Stories
Duration: 5 minutes, 46 seconds
Date story recorded: April-May 1994
Date story went live: 29 September 2010