NEXT STORY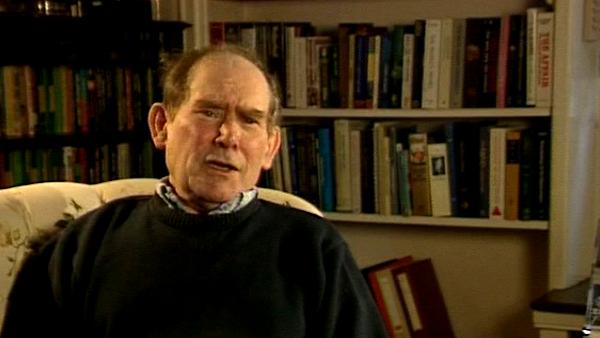 The profession of science will change
The exciting future of biology
1
...
20
21
22
23
24
[Q] Sydney, what about the future? How do you see, let's say, your subject in, I don't know, 30 or 50 years' time? Do you think there are going be new principles or just going to be detailed? I don't know…

Well, you asked to see how the subject will be in 30 years' time. I think that the two things that will happen is… the three things that will happen will be the following. I think evolution will become an experimental subject which will be wonderful. I think with that sort of knowledge we will even start to make new animals, perhaps… I once gave a lecture on how to make a centaur by means other than transplantation surgery – which is the way the Greeks made centaurs – and what you would have to know in terms of developmental biology to create a six-limbed vertebrate, because that's what centaurs are. But I think we will move on towards, I think, synthetic biology. I think also that in terms of… so I think evolution is going to be the subject over the next 25 years. I think there are going to be amazing discoveries that are going to tell us quite a lot about the past, and I think we're actually going to recapitulate the past. And that, I think, will be the most exciting thing, and I think it will bring a new kind of synthetic approach to the subject, which is now just being carved into smaller and smaller pieces. I think that in terms of the understanding of… I think the big subject that will develop, the subject that will have to be reinvented, is physiology. So that is, nobody knows how to connect up all these molecular events to the actual functioning of an organism, or an organ system, so I think physiology will have to be reinvented so that we can grasp how all this molecular stuff is embedded in the function of an organism. And, of course, the physiology that'll be the most interesting will be the physiology of the brain. There's a tremendous discussion now on neurobiology and its theory and what is consciousness and so on, and I think a lot of this discussion will just… all the… way people are talking about it will vanish, you see. I'm one of the people who believes the brain is a gland which excretes thoughts and, roughly speaking, we have to, you know, find out how this excretion is carried out and I think we'll… we'll get this and… So I think that's going to be a… but that's trite. But the subject I think that's going to be very interesting, which the new biology will open up, is in fact the understanding of ourselves as organisms. I think for the first time we can attack the fundamental biology of man and I see even now the beginnings of trying to understand our evolution and our history and our culture and in terms of our biology as one thing, so I think the great dream of the human sciences will be realised in the near future because we can just… and if it is correct that the genome still retains evidence of past history, we should be able to recreate history beyond the written word and integrate it with this, so I think there will be more of that science.
South African Sydney Brenner (1927-2019) was awarded the Nobel Prize in Physiology or Medicine in 2002. His joint discovery of messenger RNA, and, in more recent years, his development of gene cloning, sequencing and manipulation techniques along with his work for the Human Genome Project have led to his standing as a pioneer in the field of genetics and molecular biology.
Title: The exciting future of biology
Listeners: Lewis Wolpert
Lewis Wolpert is Professor of Biology as Applied to Medicine in the Department of Anatomy and Developmental Biology of University College, London. His research interests are in the mechanisms involved in the development of the embryo. He was originally trained as a civil engineer in South Africa but changed to research in cell biology at King's College, London in 1955. He was made a Fellow of the Royal Society in 1980 and awarded the CBE in 1990. He was made a Fellow of the Royal Society of Literature in 1999. He has presented science on both radio and TV and for five years was Chairman of the Committee for the Public Understanding of Science.
Listen to
Lewis Wolpert
at Web of Stories
Duration: 4 minutes, 12 seconds
Date story recorded: April-May 1994
Date story went live: 29 September 2010