NEXT STORY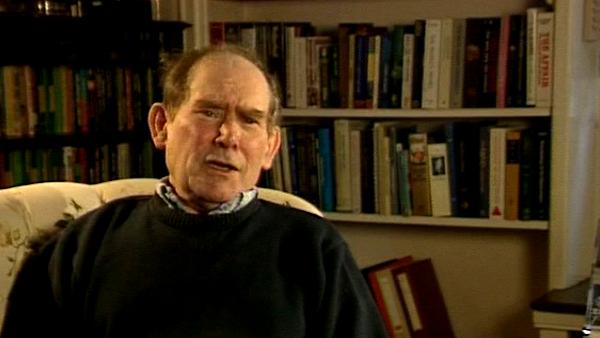 Coming from Eastern European stock
1
...
20
21
22
23
24
[Q] Do you have scientific heroes?

Well, I… you ask whether I have scientific heroes and the answer is the… there are many people that I admire, both that I've known and that I've… and that I've read about. Von Neumann is a great scientific hero to me because it seemed… he seemed to have something. And of course it may be envy rather than admiration, but it's good to envy someone like von Neumann. Of course, I've always admired Francis Crick who, I think, has the brain that effectively always asked the right question, even though he never got the right answer, but he asked the right questions. I always had a soft spot and did admire Leó Szilárd, simply again because he kind of was this representative of a world that I felt I had some kind of connection to. I mean, growing up in South Africa with some connection to Europe makes… gives it a kind of fantastic background that one wants to grasp because one feels sort of in one's genes, so to speak, one is connected there. And of course one isn't really but it's that feeling of continuity and that, you know, that one thing when I met Leó Szilárd I said, God, he looks like one of my uncles, you know, the rich one. And… but nevertheless, it is the continuity to past worlds that I found fascinating. What I liked about Leó Szilárd was his complete obliviousness to the conventions and the criteria of this and his complete focus on what came out of his head and that I found was… was admirable.
South African Sydney Brenner (1927-2019) was awarded the Nobel Prize in Physiology or Medicine in 2002. His joint discovery of messenger RNA, and, in more recent years, his development of gene cloning, sequencing and manipulation techniques along with his work for the Human Genome Project have led to his standing as a pioneer in the field of genetics and molecular biology.
Title: Scientific heroes
Listeners: Lewis Wolpert
Lewis Wolpert is Professor of Biology as Applied to Medicine in the Department of Anatomy and Developmental Biology of University College, London. His research interests are in the mechanisms involved in the development of the embryo. He was originally trained as a civil engineer in South Africa but changed to research in cell biology at King's College, London in 1955. He was made a Fellow of the Royal Society in 1980 and awarded the CBE in 1990. He was made a Fellow of the Royal Society of Literature in 1999. He has presented science on both radio and TV and for five years was Chairman of the Committee for the Public Understanding of Science.
Listen to
Lewis Wolpert
at Web of Stories
Duration: 2 minutes, 16 seconds
Date story recorded: April-May 1994
Date story went live: 29 September 2010