NEXT STORY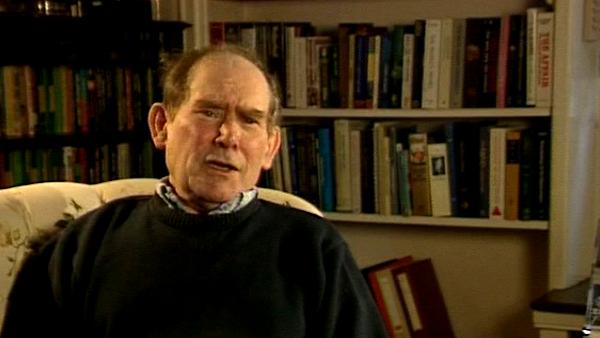 Beaten, bullied and strangled
Never more than top six in high school
1
2
3
4
5
...
24
In the meantime, I had progressed through school and as… we did not have much choice; we would always pursue a standard curriculum, and the subjects that we did was English, Afrikaans – which was the other language there – Latin, general science, history and mathematics. And that was the standard education if you were going on to more important things. If you weren't going to go to university, then of course you did commercial arithmetic instead of Latin; that was… sometimes was called… I think in my day it was still called bookkeeping but later they called it commercial arithmetic – it just sounded better. And I think that during my period in high school, I wasn't… I wasn't the sort of top of the class student. I was good, I always got into the first six, but people never pointed to me and said, 'He's going to be the... the winner'. And so I was quite… this… and of course I… when I passed my exams I did get a first class, but I didn't get any distinctions, for example.
[Q] That's very surprising.
Yes, and all the people actually that were thought to be the real winners, who got four distinctions in matric, went on later to a life of total intellectual obscurity and so I think that led me always to the conclusion that even if a student comes to me with a first class degree, he has to prove to me he could have got a second class degree if he'd tried. Because I think that kind of book learning and giving it back in examinations was not my forte. I think that what… because already I think I'd started to ask questions beyond this, especially in science, I realised that what I was being taught in chemistry and physics and so on was just the… was just what was in the book and what you needed to do to… to pass an examination.
[Q] Were the teachers any good?
The teachers were not very good, and of course this was at a… you know, in a provincial place in a provincial country in a small school, but, you know, one learnt just the basic elementary paths of chemistry. Mathematics did not take you as far as calculus; it took you as far as the solution of quadratic equations.
South African Sydney Brenner (1927-2019) was awarded the Nobel Prize in Physiology or Medicine in 2002. His joint discovery of messenger RNA, and, in more recent years, his development of gene cloning, sequencing and manipulation techniques along with his work for the Human Genome Project have led to his standing as a pioneer in the field of genetics and molecular biology.
Title: Never more than top six in high school
Listeners: Lewis Wolpert
Lewis Wolpert is Professor of Biology as Applied to Medicine in the Department of Anatomy and Developmental Biology of University College, London. His research interests are in the mechanisms involved in the development of the embryo. He was originally trained as a civil engineer in South Africa but changed to research in cell biology at King's College, London in 1955. He was made a Fellow of the Royal Society in 1980 and awarded the CBE in 1990. He was made a Fellow of the Royal Society of Literature in 1999. He has presented science on both radio and TV and for five years was Chairman of the Committee for the Public Understanding of Science.
Listen to
Lewis Wolpert
at Web of Stories
Tags: high school, Afrikaans, education, school, bookkeeping, intellect, achievement, degree, examination, exam, matriculation 
Duration: 3 minutes, 16 seconds
Date story recorded: April-May 1994
Date story went live: 24 January 2008