NEXT STORY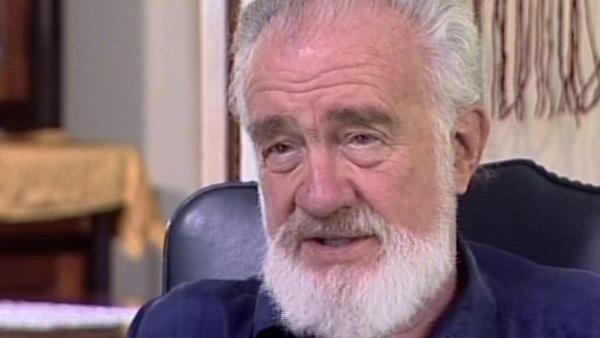 My appreciation for public school
The somewhat unexpected birth of my brother Dick
1
2
3
4
5
...
10
The... the fourth member was... was my brother Dick and he was much, much younger. I... I can't say how many years apart, things were... I'm very bad at dates and at time passage, but he... he came as a great surprise to everyone, I'm… and I'm sure he came as a great surprise to them. I... I imagine they thought they were no longer capable of getting pregnant, but I... I wouldn't have thought they were capable of having sex. The... by now the... the cold between them had... had become so severe, so terrible. I mean, I... I remember sometimes as my mother would walk past my father would reach out and pat her on the bottom and she would bristle, and... and it... it was fierce. She... she had the fan... she had the belief — I would say a fantasy — that while she was delivering me, he was playing around with her younger sister who had been sort of a glamour girl, whereas she was the ugly duckling of her own family, and always believed this and... and never forgave him.
Then later on he did come to have... be having affairs and I must say when I learned of this, I was kind of relieved because I thought, 'Jesus nobody ought to have to live on the slim rations of affection that he gets'. I didn't want to know... one day he took me with him to Pittsburgh and we had lunch with somebody who I then realized was... he was having an affair with, and apparently had been for some time, it was a woman he'd known in school. He came later to have... have a long, long affair with his head secretary. But you know when I thought about this I thought, 'Yea, thank God he should… he, you know, I should have recognized this before'. Sometimes I've tried to call him in the evening at the office, he was often gone to the office and I began to see why now, but... I... and he... I would get no answer at the office, that should have told me but it didn't. Now I met this woman, I thought okay I'm… I'm glad to see that, but I don't want to have to be part of the lies about it 'cause when we get back home I'm going to have to say something about where we were and who we were with and I don't... I don't want to be a part of that, I don't want to... you know, too many lies already.
So, anyway, when Dick came along he seemed to be more welcome than Shirley… I… he came in time to be the... almost the only member of the family that I really liked, and... and I paid for that. But... I don't know much what else to say about him, our lives were so far apart and by the time he was growing up, most of the time I was either away in the Navy or away at school — at college — so I... I didn't see too much of that. I know I made one blunder at one point: I knew that if... if I had...if he was in the baby buggy, and I was rolling him back and forth and he was crying and fussing and carrying on a little bit, if I tipped him a little bit... he would stop crying and laugh, he would find that funny and so even though my mother had told me not to do that I... I would do that, and one day he slipped and slid out of there onto the floor. And I thought: Jesus I... I may have damaged him, he could have hit his head and, you know, I... you know, I don't know that the fontanel was still… was closed at that point completely and I… I get to wondering, was I trying to get rid of him, like apparently, in some ways, I was trying to get rid of my sister at one point. I remember one of the games that I… we played with her, I… I mentioned trying… trying to lure her to look too far out the window. We had a pair of old World War I bayonets in the house, they were… you know they were about so long and they fastened on the end of a rifle and they were triangular, and I somehow had talked her into holding pictures like this and then I would stab them, and of course, I could have… I could very well have… Okay! That's… that's about as much as I know about my siblings.
American poet WD Snodgrass, entered the world of poetry with a bang winning several awards, including the Pulitzer Prize, for his first collection of poetry, Heart's Needle. A backlash followed his controversial fifth anthology "The Fuehrer Bunker", but in recent years these poems have been reassessed and their importance recognised.
Title: The somewhat unexpected birth of my brother Dick
Listeners: William B. Patrick
William B. Patrick is a writer and poet who lives in Troy, New York. Among his work are the poetry volumes "We Didn't Come Here for This" and "These Upraised Hands", the novel "Roxa: Voices of the Culver Family" and the plays "Rescue" and "Rachel's Dinner". His most recent work is the non-fiction book "Saving Troy", based on the year he spent following the Troy Fire Department.

Mr. Patrick has been Writer-in-Residence at the New York State Writers Institute and has taught at Old Dominion University, Onondaga Community College, and Salem State College, and workshops in Screenwriting and Playwriting at the Blue Ridge Writers Conference in Roanoke, Virginia. He has received grants from the Academy of American Poets, the National Endowment for the Arts, the Massachusetts Artists Foundation, and the Virginia Commission for the Arts.
Tags: Pittsburgh, US Navy, United States Navy
Duration: 5 minutes, 18 seconds
Date story recorded: August 2004
Date story went live: 24 January 2008