NEXT STORY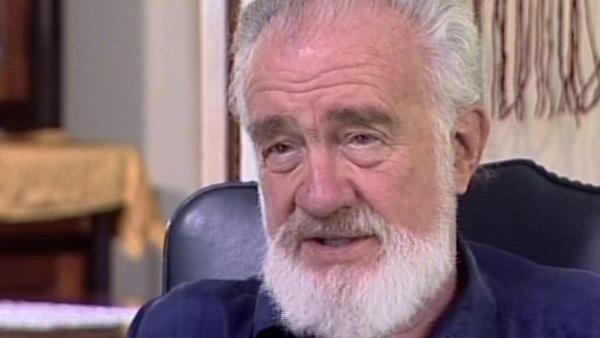 April Inventory: background and reading
The end of 10 years as a graduate student
1
...
6
7
8
9
10
When I was a graduate student at the State University of Iowa studying writing, well, I had just been there forever. I was there so long, they said I was the only graduate student with tenure. But that tenure finally ran out. You know, they called me in and said, 'Look, Snodgrass, it isn't that we don't like having you here. But if you're going to stay this year, take the PhD exam'. Well, I knew that if they were going to act that way about it, I… I had to get out of there. I mean, in 10… in 10 years as a graduate student, I had learned one thing: I wasn't ready for that exam. And… and if anything, every… every year I was a little less ready because, well… well you know how other people make resolutions on January 1st? Graduate students do it on September 1st: they will learn PhD German; they will learn PhD French; they will read Beowulf; they will read The Battle of Malden. You know, and… and I would make a list like this and start out on it, and for a week or two, you know, I… I would be very busy doing these things. And then other things would come along, and I'd… I'd get busy with my family or… or I'd read things that you don't have time to read. I mean, instead of reading an authoritative book about Anthony and Cleopatra, I would read Anthony and Cleopatra. And you don't have time for that. You're going to be doing that the rest of your life. And so, you know, by… about 10 years, I was one of the best list makers they had there. But I wasn't ready for that examination.
American poet WD Snodgrass, entered the world of poetry with a bang winning several awards, including the Pulitzer Prize, for his first collection of poetry, Heart's Needle. A backlash followed his controversial fifth anthology "The Fuehrer Bunker", but in recent years these poems have been reassessed and their importance recognised.
Title: The end of 10 years as a graduate student
Listeners: William B. Patrick
William B. Patrick is a writer and poet who lives in Troy, New York. Among his work are the poetry volumes "We Didn't Come Here for This" and "These Upraised Hands", the novel "Roxa: Voices of the Culver Family" and the plays "Rescue" and "Rachel's Dinner". His most recent work is the non-fiction book "Saving Troy", based on the year he spent following the Troy Fire Department.

Mr. Patrick has been Writer-in-Residence at the New York State Writers Institute and has taught at Old Dominion University, Onondaga Community College, and Salem State College, and workshops in Screenwriting and Playwriting at the Blue Ridge Writers Conference in Roanoke, Virginia. He has received grants from the Academy of American Poets, the National Endowment for the Arts, the Massachusetts Artists Foundation, and the Virginia Commission for the Arts.
Tags: The State University of Iowa, The University of Iowa, Beowulf, The Battle of Malden, Anthony and Cleopatra
Duration: 1 minute, 49 seconds
Date story recorded: August 2004
Date story went live: 29 September 2010