NEXT STORY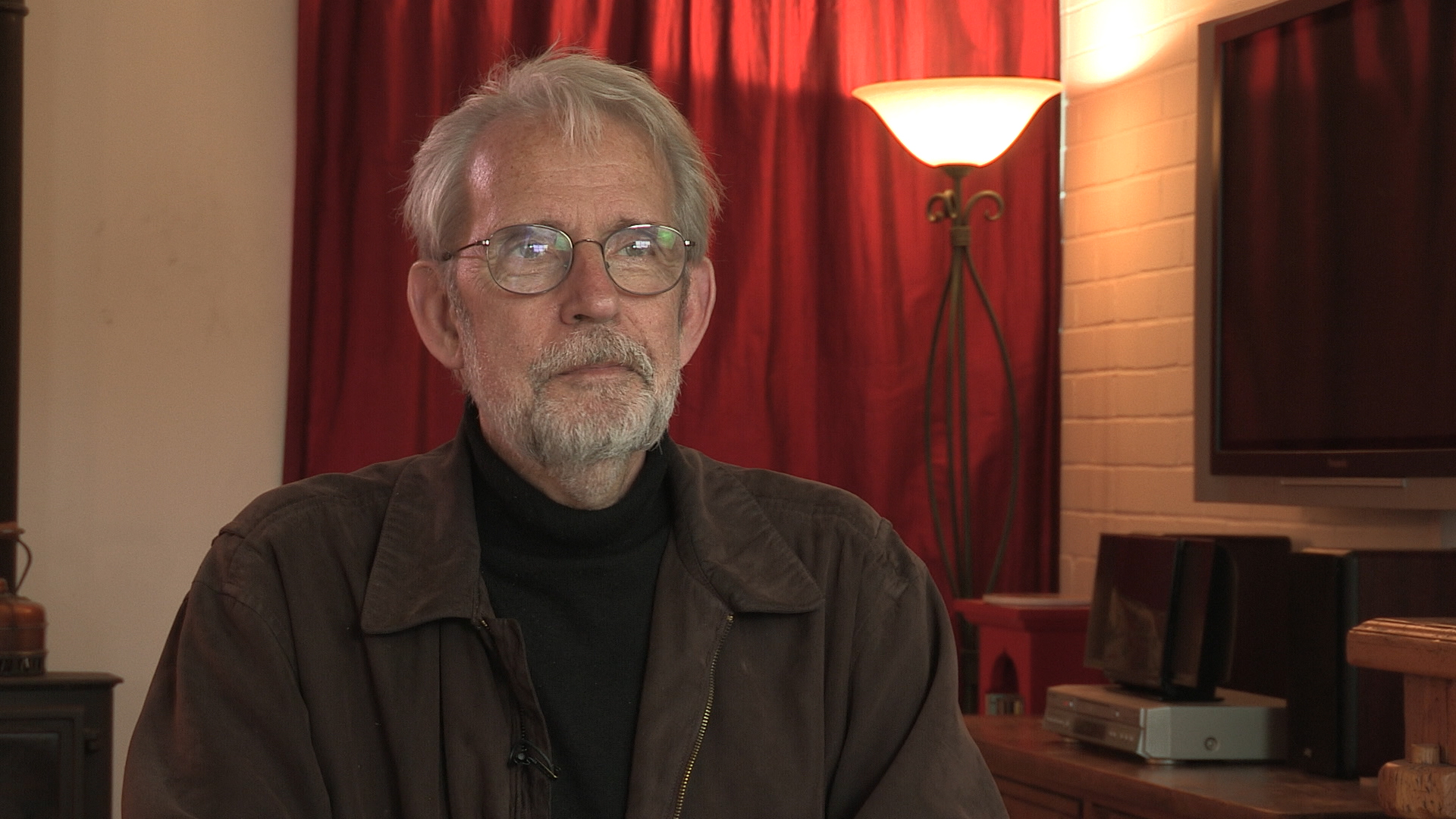 Denied to use The Valkyries in the film
Martin Sheen on the loose in San Francisco
1
...
9
10
11
12
13
...
32
There was one moment somewhere in the middle; I think version four of the narration, where Marty [Sheen] came in... flew into San Francisco to record the narration the next day. And at the end of my workday, I went across the street to a bar, The Albatross Pub, because Marty was there... was going to be there along with three or four other people from the film. So I came in, sat down and Marty wasn't there. 'Where's Marty?' 'He's in the bathroom.' And so I had a beer or something. After three minutes it was like, 'Where's Marty', you know? 'He's still in the bathroom.' And then another couple of minutes; somebody go check. So somebody went to look and opened the door to the bathroom, he wasn't there and a window was open. And he had crawled out of the window of the bathroom and was loose in San Francisco somewhere. You know, he was unsteady on his feet.
So okay, this... we have to find Marty. You go north, you go east, west, south, and my job was to go south. Where's Marty? I went a block in the southerly direction, rounded a corner, and there was a donut shop there, Winchell's Donuts, which is still there. And usually, when you look at people sitting in a donut shop they're lost in their own thoughts, drinking a cup of coffee, facing in all different directions, kind of sad. This time, everyone was facing in the same direction and paying a lot of attention to something that I could not see because I hadn't rounded the corner yet. As I did round the corner, there was somebody sitting on the steps of the donut shop with his back to me gesticulating. I opened the door, looked, and it was Marty who was giving a speech from one of Shakespeare's plays to the assembled donut eaters at Winchell's Donuts. I listened to it, I was glad to have found him mainly, I listened to it and then he became aware that there was somebody behind him. He slowly turned around, looked at me and his face was just completely gone; you know, he'd drunk too much. Then he looked at me, pointed at me and said, 'The avenging angel.' I said, 'Come on Marty, we have to go.' So he got up, and I took him back to the Albatross and left him there and went home.
The next morning I heard that the group had gone on to another bar, Enrico's, and continued to drink. Marty had gotten belligerent. He started throwing chairs around and jumped up on tables. The police were called, and he was thrown in jail. Francis, at 6:00 in the morning, had to go and bail Marty out. And Marty felt terrible that this had happened and 'Oh God, oh no, but I want to do the narration; I want to record it.' 'Well, okay', Francis said, 'We'll record it.' And so there is a version of the film that is recorded with Marty in a completely hungover, having been thrown in jail overnight state. And hypothetically it could've worked because that's the state that the character of Martin Sheen's was in at the beginning of the film and maybe he's narrating from this state the whole film. But it didn't work. It was too all over the map. It's a version of... you know if you have to put together something that gives an impression of insanity, maybe the best thing is for you not to be insane. So in terms of this narration, the best thing... even though we're looking at somebody who is hungover, the best thing is not to have the voice actually be in a hungover state.
Born in 1943 in New York City, Murch graduated from the University of Southern California's School of Cinema-Television. His career stretches back to 1969 and includes work on Apocalypse Now, The Godfather I, II, and III, American Graffiti, The Conversation, and The English Patient. He has been referred to as 'the most respected film editor and sound designer in modern cinema.' In a career that spans over 40 years, Murch is perhaps best known for his collaborations with Francis Ford Coppola, beginning in 1969 with The Rain People. After working with George Lucas on THX 1138 (1971), which he co-wrote, and American Graffiti (1973), Murch returned to Coppola in 1974 for The Conversation, resulting in his first Academy Award nomination. Murch's pioneering achievements were acknowledged by Coppola in his follow-up film, the 1979 Palme d'Or winner Apocalypse Now, for which Murch was granted, in what is seen as a film-history first, the screen credit 'Sound Designer.' Murch has been nominated for nine Academy Awards and has won three, for best sound on Apocalypse Now (for which he and his collaborators devised the now-standard 5.1 sound format), and achieving an unprecedented double when he won both Best Film Editing and Best Sound for his work on The English Patient. Murch's contributions to film reconstruction include 2001's Apocalypse Now: Redux and the 1998 re-edit of Orson Welles's Touch of Evil. He is also the director and co-writer of Return to Oz (1985). In 1995, Murch published a book on film editing, In the Blink of an Eye: A Perspective on Film Editing, in which he urges editors to prioritise emotion.
Title: Martin Sheen on the loose in San Francisco
Listeners: Christopher Sykes
Christopher Sykes is an independent documentary producer who has made a number of films about science and scientists for BBC TV, Channel Four, and PBS.
Tags: San Francisco, Martin Sheen
Duration: 4 minutes, 37 seconds
Date story recorded: April 2016
Date story went live: 29 March 2017