NEXT STORY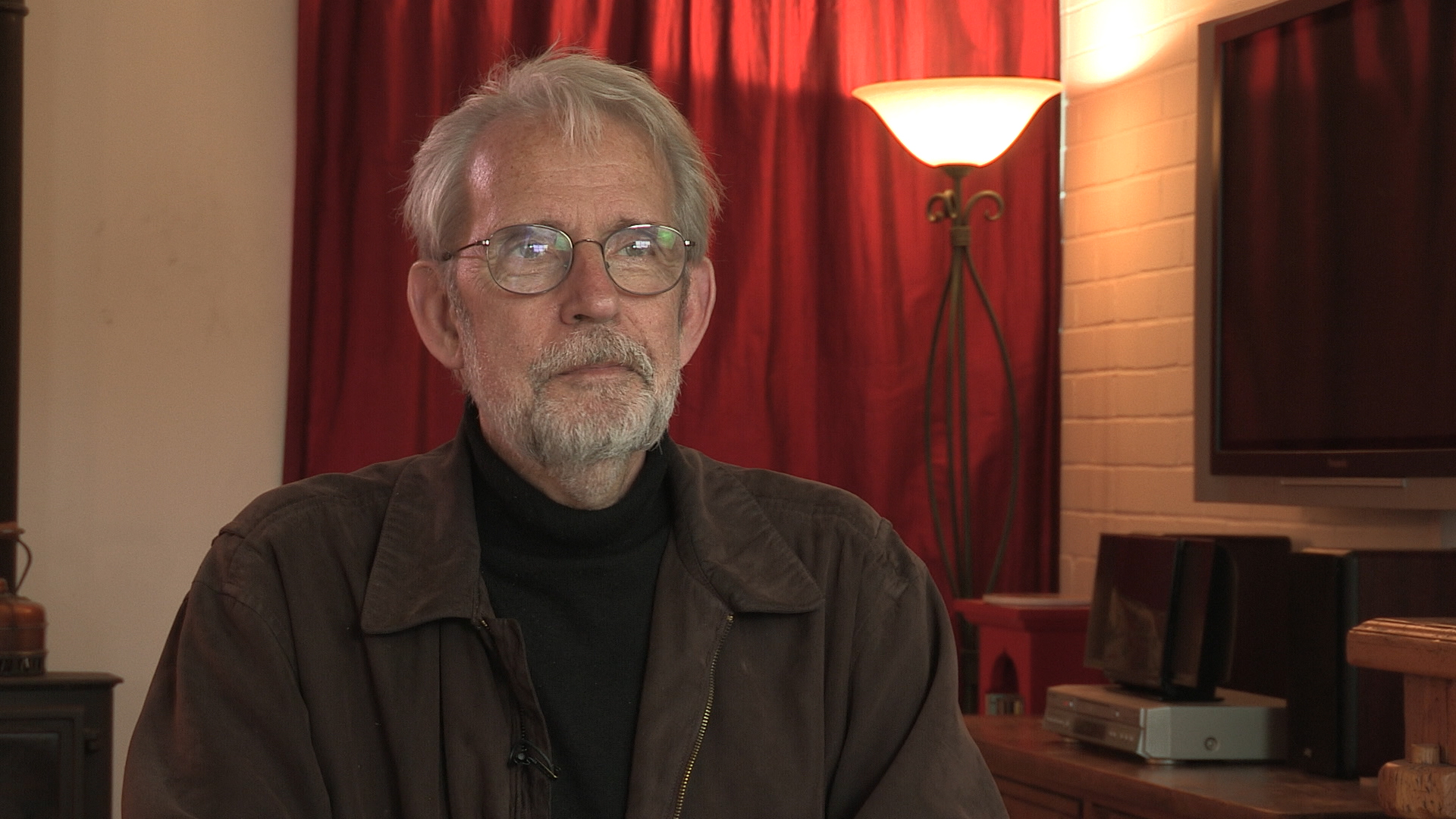 Sound design: 'Let's jump off the back of the tiger'
Who has final cut on the film? The projectionist!
1
...
9
10
11
12
13
...
32
And everything seemed okay until Willard spoke, until he said something, and when he spoke, he sounded like Mickey Mouse. His voice didn't have the deep richness of his voice. It sounded a little like that. So, immediately, my antenna went, 'Oh-oh, something... what's wrong?' I went up to the projection booth and said, 'Is everything running at the right speed?' 'Yes, yes, this is the normal speed.' Hmm. Am I too tired? Is this an illusion that's happening because I... I'm still groggy?
So I went back down, listened to it again. No, it still is wrong. And so I went back up to the booth of this famous theatre and said, 'This film is not running at 24 frames a second, is it?' And the projectionist sort of nodded their head slowly and said, 'No, it's running at 25 frames a second.' 'Why is that?' 'Well, we imported these projectors, these are European projectors that we imported through Canada and they're Zeiss projectors and they're running at 25 frames a second.' So I said, 'Change it! Turn the switch, make it 24.' 'We can't, this is fixed.' I said, 'You've got to fix it.'
So, they went through the motions of taking screwdrivers out and kind of fiddling, but nothing... It was basically hopeless. And by now the producers, Fred Roos, was knocking on the door saying, 'We have to let the people in.' And so I shamefacedly because there was no... I said, 'Okay, let them in.' And the audience came in and I sat in the theatre and the film ran at 25 frames a second, which is 4% faster than it should run. Over the course of the film that's... The film ran, I think, eight minutes shorter than it would normally have run. And Willard's voice had that quality to it. And to my mixing shame, after 30 minutes, I got used to it. I said, 'Well, what the hell.' Of course, in the other theatres in the world, where you had the correct projector, this didn't happen, but at the Ziegfeld, at its main preview, main opening of the film, it ran and continued to run at 25 frames per second. And not only that but all of the films that ran at the Ziegfeld ran at 25 frames per second until 1999 when they finally retired those projectors. So what can you say? There's an observation that, who has final cut on a film? It's the projectionist who has final cut. This is a good example of that.
Born in 1943 in New York City, Murch graduated from the University of Southern California's School of Cinema-Television. His career stretches back to 1969 and includes work on Apocalypse Now, The Godfather I, II, and III, American Graffiti, The Conversation, and The English Patient. He has been referred to as 'the most respected film editor and sound designer in modern cinema.' In a career that spans over 40 years, Murch is perhaps best known for his collaborations with Francis Ford Coppola, beginning in 1969 with The Rain People. After working with George Lucas on THX 1138 (1971), which he co-wrote, and American Graffiti (1973), Murch returned to Coppola in 1974 for The Conversation, resulting in his first Academy Award nomination. Murch's pioneering achievements were acknowledged by Coppola in his follow-up film, the 1979 Palme d'Or winner Apocalypse Now, for which Murch was granted, in what is seen as a film-history first, the screen credit 'Sound Designer.' Murch has been nominated for nine Academy Awards and has won three, for best sound on Apocalypse Now (for which he and his collaborators devised the now-standard 5.1 sound format), and achieving an unprecedented double when he won both Best Film Editing and Best Sound for his work on The English Patient. Murch's contributions to film reconstruction include 2001's Apocalypse Now: Redux and the 1998 re-edit of Orson Welles's Touch of Evil. He is also the director and co-writer of Return to Oz (1985). In 1995, Murch published a book on film editing, In the Blink of an Eye: A Perspective on Film Editing, in which he urges editors to prioritise emotion.
Title: Who has final cut on the film? The projectionist!
Listeners: Christopher Sykes
Christopher Sykes is an independent documentary producer who has made a number of films about science and scientists for BBC TV, Channel Four, and PBS.
Tags: Apocalypse Now
Duration: 3 minutes, 21 seconds
Date story recorded: April 2016
Date story went live: 29 March 2017