NEXT STORY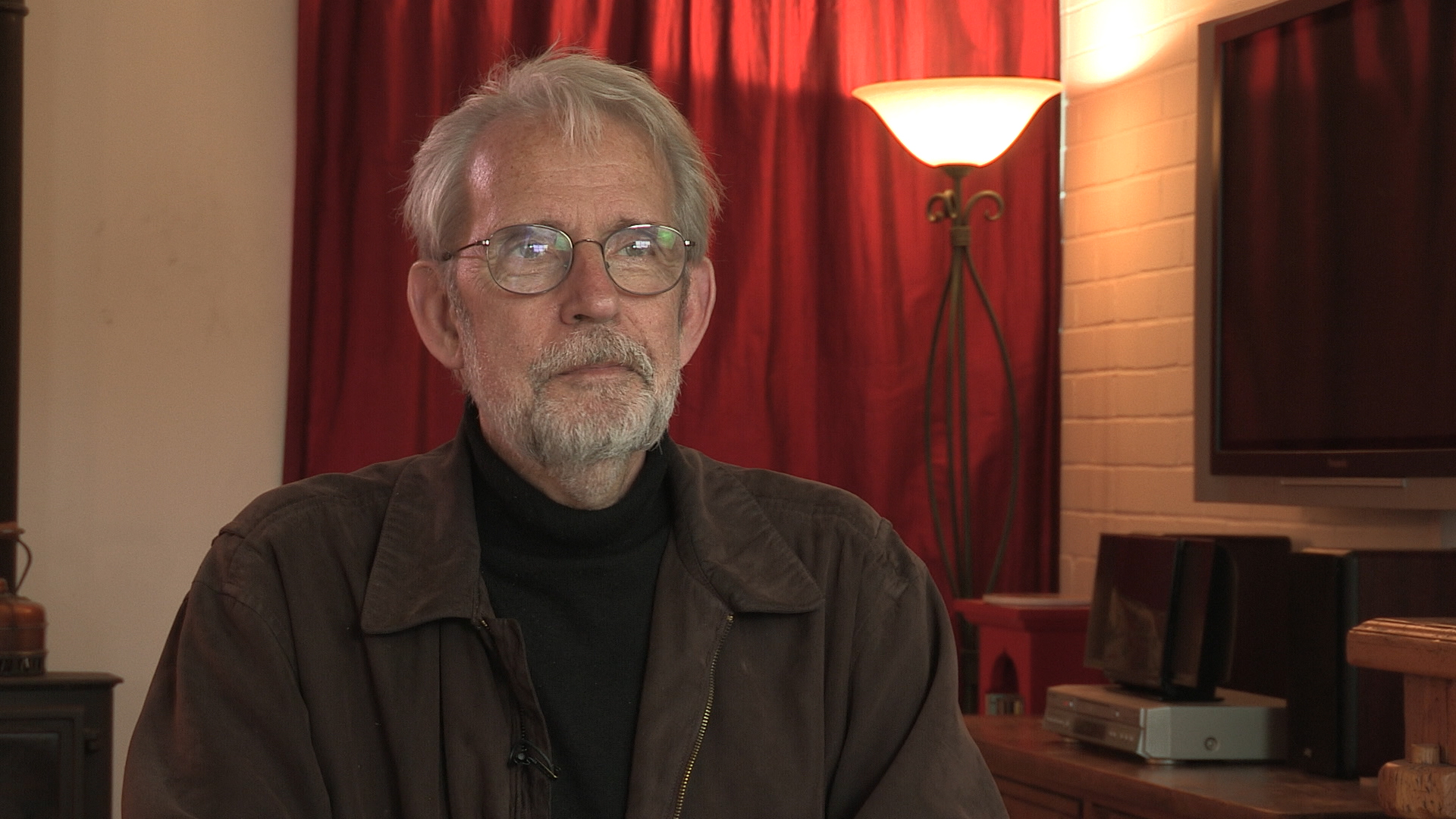 Harvey Keitel in Apocalypse Now
Apocalypse Now: The General's speech scene
1
...
10
11
12
13
14
...
32
When we were mixing this scene, we mixed it mono. So the characters are just talking, their dialogue is all coming out of the centre speaker and none of the other speakers in the theatre are active. Towards the end of the scene there is a single helicopter flyover and that's in stereo, so it starts to open up towards the end of the scene. 'Oh yeah, there's a world out there', but up to that point you've been caught in just this kind of solitary confinement with these three other people.
Now the helicopter goes past and shortly after that music begins. And it's mono to begin with and then, as the scene progresses, it starts to become stereo but all in the front. And then the camera operator is shooting... There's a shot of the General which is just a random shot that I found when I was scanning through the material of the General kind of looking at the camera with his hand up to his eye like he's thinking, 'This is a terrible thing that I've done' or something.
And then the camera pans off of the General to the window off to the left. And there's a semi-transparent curtain so it's a very bright image but slightly translucent-y and then the music gets more... And then on the cut to this big wide shot with a tiny helicopter flying over the mountains of Vietnam, although it's actually the Philippines. Then the music hits with all of the speakers... All six channels hit at the same time so that there's this big opening up of the, simultaneously of... visually of the landscape of Vietnam and the full orchestra so to speak of the, what the soundtrack can deliver at that point. And it stays in that mode for another minute or so and then focuses back down again as the narration comes in again.
Born in 1943 in New York City, Murch graduated from the University of Southern California's School of Cinema-Television. His career stretches back to 1969 and includes work on Apocalypse Now, The Godfather I, II, and III, American Graffiti, The Conversation, and The English Patient. He has been referred to as 'the most respected film editor and sound designer in modern cinema.' In a career that spans over 40 years, Murch is perhaps best known for his collaborations with Francis Ford Coppola, beginning in 1969 with The Rain People. After working with George Lucas on THX 1138 (1971), which he co-wrote, and American Graffiti (1973), Murch returned to Coppola in 1974 for The Conversation, resulting in his first Academy Award nomination. Murch's pioneering achievements were acknowledged by Coppola in his follow-up film, the 1979 Palme d'Or winner Apocalypse Now, for which Murch was granted, in what is seen as a film-history first, the screen credit 'Sound Designer.' Murch has been nominated for nine Academy Awards and has won three, for best sound on Apocalypse Now (for which he and his collaborators devised the now-standard 5.1 sound format), and achieving an unprecedented double when he won both Best Film Editing and Best Sound for his work on The English Patient. Murch's contributions to film reconstruction include 2001's Apocalypse Now: Redux and the 1998 re-edit of Orson Welles's Touch of Evil. He is also the director and co-writer of Return to Oz (1985). In 1995, Murch published a book on film editing, In the Blink of an Eye: A Perspective on Film Editing, in which he urges editors to prioritise emotion.
Title: "Apocalypse Now": The General's speech scene
Listeners: Christopher Sykes
Christopher Sykes is an independent documentary producer who has made a number of films about science and scientists for BBC TV, Channel Four, and PBS.
Tags: Apocalypse Now
Duration: 2 minutes, 36 seconds
Date story recorded: April 2016
Date story went live: 29 March 2017