NEXT STORY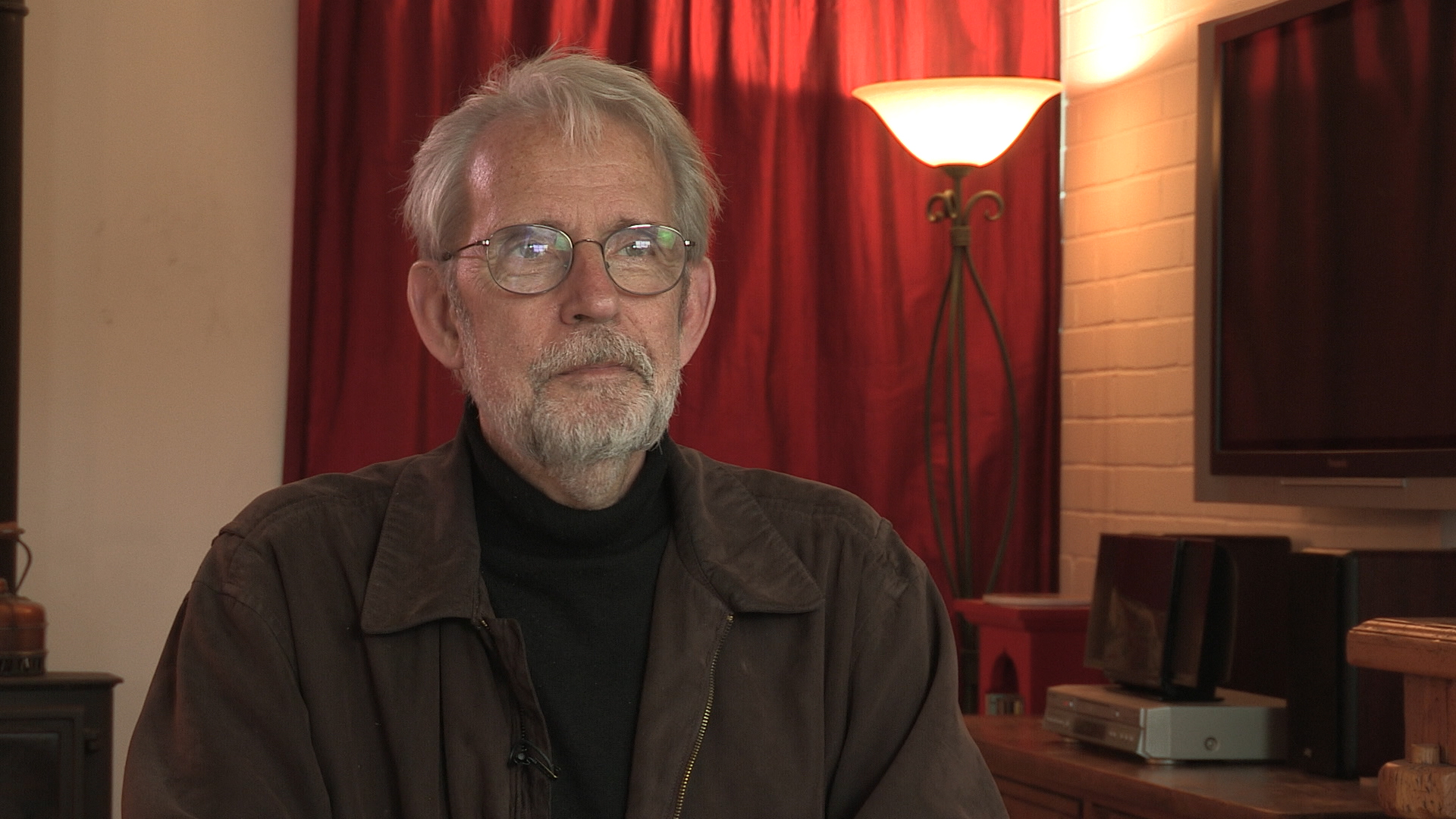 'Shoot the master shot'
Fired on Thursday, rehired on Tuesday
1
...
11
12
13
14
15
...
32
And as luck or destiny would have it, we crested the hill and came down to the Salisbury Plain military testing ground. And the British Army for the last 200 years or something has taken over a large chunk of that area, a big circle that they use to blow up bombs, run tanks around and test things out. And the nature of that testing is that there are no power lines, there's nothing. It was never there in the first place and if it was, it's been blown away.
Luckily, they divide that circle up into pie-shaped wedges, like a pizza and they work their way from pie-shape to pie-shape every two or three years and there was a pie-shape that had not been worked on in the last 15 or 20 years which was, now had been used to run sheep on and we looked at that and it was perfect. In fact, there was even an old farm building, the foundations of the building still there from 1820 or something. And that became the farmhouse in Return to Oz.
And so we started shooting in February of 1984 and it was difficult for a variety of reasons. This was the first film I'd ever directed. The central character is Dorothy and she is in almost every shot in the film, and when you have a nine year old in a film, the amount that you can shoot with that nine year old is restricted because of educational issues. So I could only shoot with her for four hours a day.
That meant that I was working with other girls in rehearsal and then, at the very last minute, saying to Ruza, the girl playing Dorothy, 'Okay, come in.' And I would then rehearse with her quickly and then we would shoot. But it meant that there was an added layer of complication to the process, which was further complicated by the fact that all of the other people [characters] in the film were actually puppets and robotic creatures and chickens and puppet chickens and animation of rock, Claymation that was not there at the time of filming but had to be imagined. There's a... On that wall, there's a white X. That you have to imagine is the Nome King, one of the characters in the film.
Anyway, as a result of all this and several other factors, we began to fall behind and Disney executives who weren't completely sold on the project to begin with, began to get very nervous. And five weeks into the shoot, after losing my cinematographer and my first assistant director, they fired me. And it's not an experience that I'd like to go through again, although in various forms I have. But the miracle was that not only was I fired, but that I was rehired again five days later, thanks to the intervention of my friend George Lucas, who heard about the fact I was fired and flew, at his own expense, from Japan to London, and met with the executives who had fired me and convinced them to rehire me back again. Essentially he put up the bond of his own self. He said, 'Hire Walter back again. If everything starts to go funny again, I will step in and do something.' So the fact that George was willing to back me up with a pound of his own flesh made them say, 'Okay.' In fact, there was nobody else waiting in the wings to take over the film, which sometimes happens. So, unless they could find somebody very quickly, there was, the whole film would just disintegrate.
So, I was fired on a Thursday and by the following Tuesday, I was working again, having been dipped in this bath of acid as how it felt and then yanked out and hosed down and sent back out again. So, it certainly got my attention.
Born in 1943 in New York City, Murch graduated from the University of Southern California's School of Cinema-Television. His career stretches back to 1969 and includes work on Apocalypse Now, The Godfather I, II, and III, American Graffiti, The Conversation, and The English Patient. He has been referred to as 'the most respected film editor and sound designer in modern cinema.' In a career that spans over 40 years, Murch is perhaps best known for his collaborations with Francis Ford Coppola, beginning in 1969 with The Rain People. After working with George Lucas on THX 1138 (1971), which he co-wrote, and American Graffiti (1973), Murch returned to Coppola in 1974 for The Conversation, resulting in his first Academy Award nomination. Murch's pioneering achievements were acknowledged by Coppola in his follow-up film, the 1979 Palme d'Or winner Apocalypse Now, for which Murch was granted, in what is seen as a film-history first, the screen credit 'Sound Designer.' Murch has been nominated for nine Academy Awards and has won three, for best sound on Apocalypse Now (for which he and his collaborators devised the now-standard 5.1 sound format), and achieving an unprecedented double when he won both Best Film Editing and Best Sound for his work on The English Patient. Murch's contributions to film reconstruction include 2001's Apocalypse Now: Redux and the 1998 re-edit of Orson Welles's Touch of Evil. He is also the director and co-writer of Return to Oz (1985). In 1995, Murch published a book on film editing, In the Blink of an Eye: A Perspective on Film Editing, in which he urges editors to prioritise emotion.
Title: Fired on Thursday, rehired on Tuesday
Listeners: Christopher Sykes
Christopher Sykes is an independent documentary producer who has made a number of films about science and scientists for BBC TV, Channel Four, and PBS.
Tags: Return to Oz, George Lucas
Duration: 3 minutes, 38 seconds
Date story recorded: April 2016
Date story went live: 29 March 2017