NEXT STORY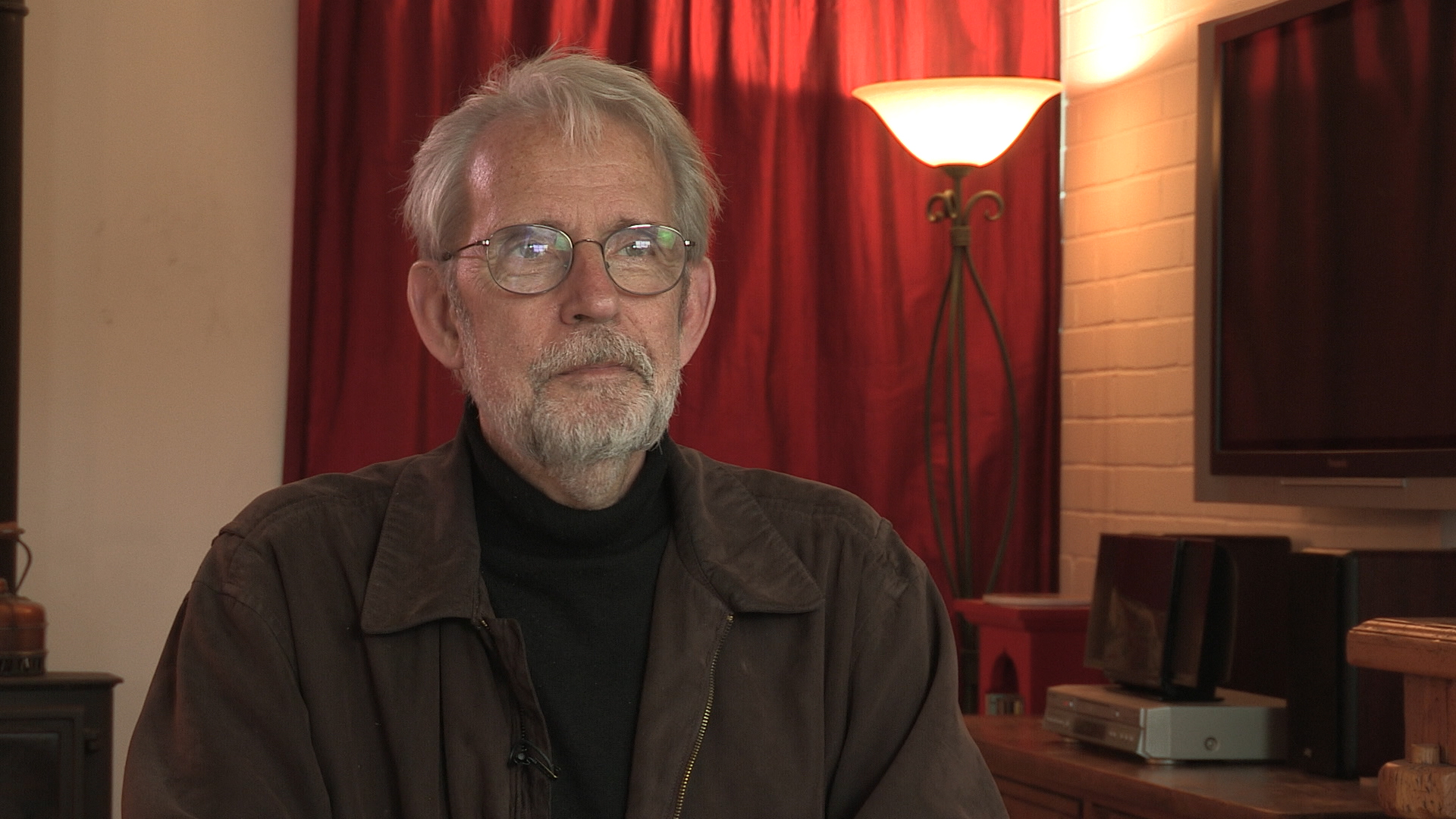 Difficult time post Return to Oz
The underlying message in Return to Oz
1
...
11
12
13
14
15
...
32
I recently added another idea to the pile of 'why is this film scary', which is the... Dorothy's guardians... Aunt Em in particular, because she's a mother figure, takes Dorothy, trying to help Dorothy she takes Dorothy to a place which ultimately might do her harm; this clinic. And the idea is, we are going to erase your memory of this event. This is just the result of hitting your head. Your neurons are a little scrambled and we're going to smooth out the neurons so you don't remember this.
And the film... the subtext of the film is, you must defend your dreams; you can't let the world take away your dreams from you. That's your most prized possession. And that's what happens in the film. Dorothy defends her dreams by going to Oz and defending Oz and restoring that place. And the film ends with a happy reconciliation of Ozma in the mirror and Dorothy looking at Ozma in the mirror so we know it's real. But Aunt Em, the guardian, takes Dorothy there and leaves Dorothy there to go back to deal with her husband, Henry, and we know, as audience members, that something funny is going on here.
Why doesn't Aunt Em, with using her woman's intuition or her mother's radar, say... Halfway down the road she should say, 'Hmm, there's something funny about this place. I'm going to go back and take Dorothy out of there.' But she doesn't. She... Dorothy is there overnight and then one thing leads to another and she gets swept up in the flood that takes her to Oz.
So, the scary sub-basement of the sub-basement of the story is: grownups can hurt you, potentially, while trying to help you. That, even though grownups sometimes have the best of intentions and sometimes they don't, because what is the doctor and the nurse... what are their intentions? But even your guardian can mistakenly harm you and you have to defend yourself. And this is that message that I overtly wanted to put into the film, to make kids realize that is some circumstances... sometimes in life you're on your own and even the people who are there to protect you... Things can go funny sometimes, so you have to be on alert.
And this is fundamentally a very challenging idea for the kids. And it's also challenging for the grownups who might be sitting next to the kids, who may not want the kids to get this message. Even though they may not be understanding this message in as clear terms as I've just laid it out but that feeling that she [Aunt Em] should have gone back, she should have... She should have realized there was something funny going on is a... It's the equivalent of the undercoat in a painting. That there is... this undercoat has a funny quality to it that undermines a lot, if you're disturbed by that kind of thing.
Because relatively speaking, compared to other films that were coming out at the time that were full of blood and gore and sawn-off arms and limbs that, to which young kids would be taken... This doesn't have anything of that. There is no blood in this film. Nobody even touches anyone else successfully to do them harm. And every time harm looks inevitable, something happens to allow you to escape from it. And people are courageous in the face of danger and that courageousness is ultimately rewarded and the bad folks in the film are... dissolve away and they weren't that harmful to begin with. They just looked scarier than they really were.
Born in 1943 in New York City, Murch graduated from the University of Southern California's School of Cinema-Television. His career stretches back to 1969 and includes work on Apocalypse Now, The Godfather I, II, and III, American Graffiti, The Conversation, and The English Patient. He has been referred to as 'the most respected film editor and sound designer in modern cinema.' In a career that spans over 40 years, Murch is perhaps best known for his collaborations with Francis Ford Coppola, beginning in 1969 with The Rain People. After working with George Lucas on THX 1138 (1971), which he co-wrote, and American Graffiti (1973), Murch returned to Coppola in 1974 for The Conversation, resulting in his first Academy Award nomination. Murch's pioneering achievements were acknowledged by Coppola in his follow-up film, the 1979 Palme d'Or winner Apocalypse Now, for which Murch was granted, in what is seen as a film-history first, the screen credit 'Sound Designer.' Murch has been nominated for nine Academy Awards and has won three, for best sound on Apocalypse Now (for which he and his collaborators devised the now-standard 5.1 sound format), and achieving an unprecedented double when he won both Best Film Editing and Best Sound for his work on The English Patient. Murch's contributions to film reconstruction include 2001's Apocalypse Now: Redux and the 1998 re-edit of Orson Welles's Touch of Evil. He is also the director and co-writer of Return to Oz (1985). In 1995, Murch published a book on film editing, In the Blink of an Eye: A Perspective on Film Editing, in which he urges editors to prioritise emotion.
Title: The underlying message in "Return to Oz"
Listeners: Christopher Sykes
Christopher Sykes is an independent documentary producer who has made a number of films about science and scientists for BBC TV, Channel Four, and PBS.
Tags: Return to Oz
Duration: 4 minutes, 35 seconds
Date story recorded: April 2016
Date story went live: 29 March 2017