NEXT STORY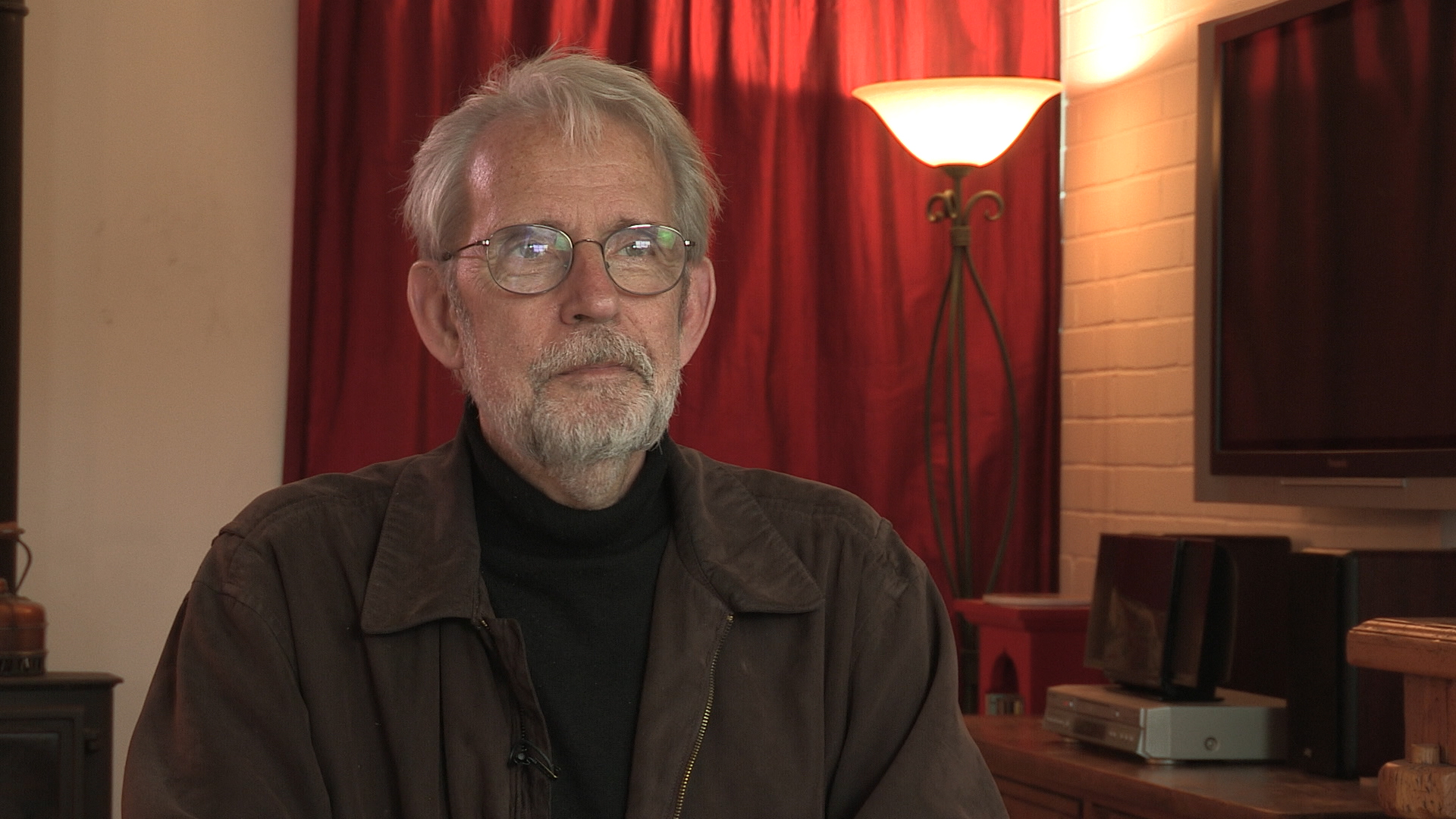 'Upside-down, backwards and side by side': How Tik-Tok was made
The penultimate take phenomenon
1
...
12
13
14
15
16
...
32
This dovetails with a general observation which I would call 'the penultimate take phenomenon', which is that if you shoot X number of takes, the best take is usually X minus one. Because if you think about the process of what's actually going on in any take, where we've got the camera set up and we're doing the script from here to here and we do take one, there are problems. We try to solve those problems and we do take two. We solved some of the problems, some we didn't solve. Take three is an attempt to solve those unsolved problems. Take four, the same problems of take one resurface for some reason. Take five is good. Take six, really good. If take five is good and take six is good, take seven must be really good. So let's shoot take seven. And what happens is, take seven isn't as good. It... Some chemistry... Something dissipated... What do you, as a director, do?
One response is to keep going. Take eight, still not good. Take nine, still not. Take ten, take 15, 16, take 17. Good! But you've done 17 takes now and somehow... Yes, there was a good one and then a falling off and then it got better and better and hopefully the last takes are even better than that other good take. If you don't have the time and patience for that, and Fred Zinnemann never shot 17 takes of anything, you say, on the seventh take, which to you is slightly disappointing, you say, good. Cut, print takes six and seven. Or maybe four, six and seven. If you say... Instead, if you said, 'Okay good, that was take seven... Cut, print take six', the actors will say, 'What was the matter with take seven? We can do better; let's keep going.' And so you don't want that to happen for schedule reasons. So, you say, 'Take seven is good', even though secretly you know it's falling off, but you say, 'Print it' to avoid a discussion. But secretly, the next-to-last take, which is the best one, is in fact the best.
So my editorial dowsing rod when I'm going through material, if the director has not indicated to me which are the preferred takes, I... The first place I would go is the next-to-last take for these psychological reasons. It's true, to a certain extent, with all directors, I've found. It's not just a peculiarity of Fred. This is just a human situation that arises out of the nature of that kind of fast-paced collaboration that has to happen on every movie set. It would be good, although probably impossible, if when you saw take six... As a director you would say, that's the good take and you said, cut, print take six. That's it. And that sometimes happens. Frequently though, you try to reach for the brass ring. If six was good, maybe seven will be even better, I hope.
But if you did say, 'Take six is good', that's potentially the most efficient way to work because what you have said to the actor implicitly is, 'Whatever you did in that take, which is the last take, that's what I like.' So now we're going to do the over-shoulder version of that and the actor now has take six in their head. 'I kind of remember what I did and I can recreate that.' But if the director says instead, 'Print takes four, six and seven, or God forbid, four, six, seven, 13 and 17', the actor has no way of knowing how to balance their performance. 'What did I do in take four that was different than take six? And 13, what was that? What are they going to do, the editors and the director, with all of those different takes? And so I then have to rely upon the director's guidance for this next take. I don't know... What am I going to match to? Is it take four or take six? What did I do in take four?'
Anyway, if you can be as decisive as a director... If you can be as decisive as possible and make a commitment, then on the set, that makes the actors realize what it is that you want. And because it's fresh in their memory, it's easier for them to recall it when you do subsequent setups of the same scene.
Born in 1943 in New York City, Murch graduated from the University of Southern California's School of Cinema-Television. His career stretches back to 1969 and includes work on Apocalypse Now, The Godfather I, II, and III, American Graffiti, The Conversation, and The English Patient. He has been referred to as 'the most respected film editor and sound designer in modern cinema.' In a career that spans over 40 years, Murch is perhaps best known for his collaborations with Francis Ford Coppola, beginning in 1969 with The Rain People. After working with George Lucas on THX 1138 (1971), which he co-wrote, and American Graffiti (1973), Murch returned to Coppola in 1974 for The Conversation, resulting in his first Academy Award nomination. Murch's pioneering achievements were acknowledged by Coppola in his follow-up film, the 1979 Palme d'Or winner Apocalypse Now, for which Murch was granted, in what is seen as a film-history first, the screen credit 'Sound Designer.' Murch has been nominated for nine Academy Awards and has won three, for best sound on Apocalypse Now (for which he and his collaborators devised the now-standard 5.1 sound format), and achieving an unprecedented double when he won both Best Film Editing and Best Sound for his work on The English Patient. Murch's contributions to film reconstruction include 2001's Apocalypse Now: Redux and the 1998 re-edit of Orson Welles's Touch of Evil. He is also the director and co-writer of Return to Oz (1985). In 1995, Murch published a book on film editing, In the Blink of an Eye: A Perspective on Film Editing, in which he urges editors to prioritise emotion.
Title: The penultimate take phenomenon
Listeners: Christopher Sykes
Christopher Sykes is an independent documentary producer who has made a number of films about science and scientists for BBC TV, Channel Four, and PBS.
Tags: Fred Zinnemann
Duration: 5 minutes, 52 seconds
Date story recorded: April 2016
Date story went live: 29 March 2017