NEXT STORY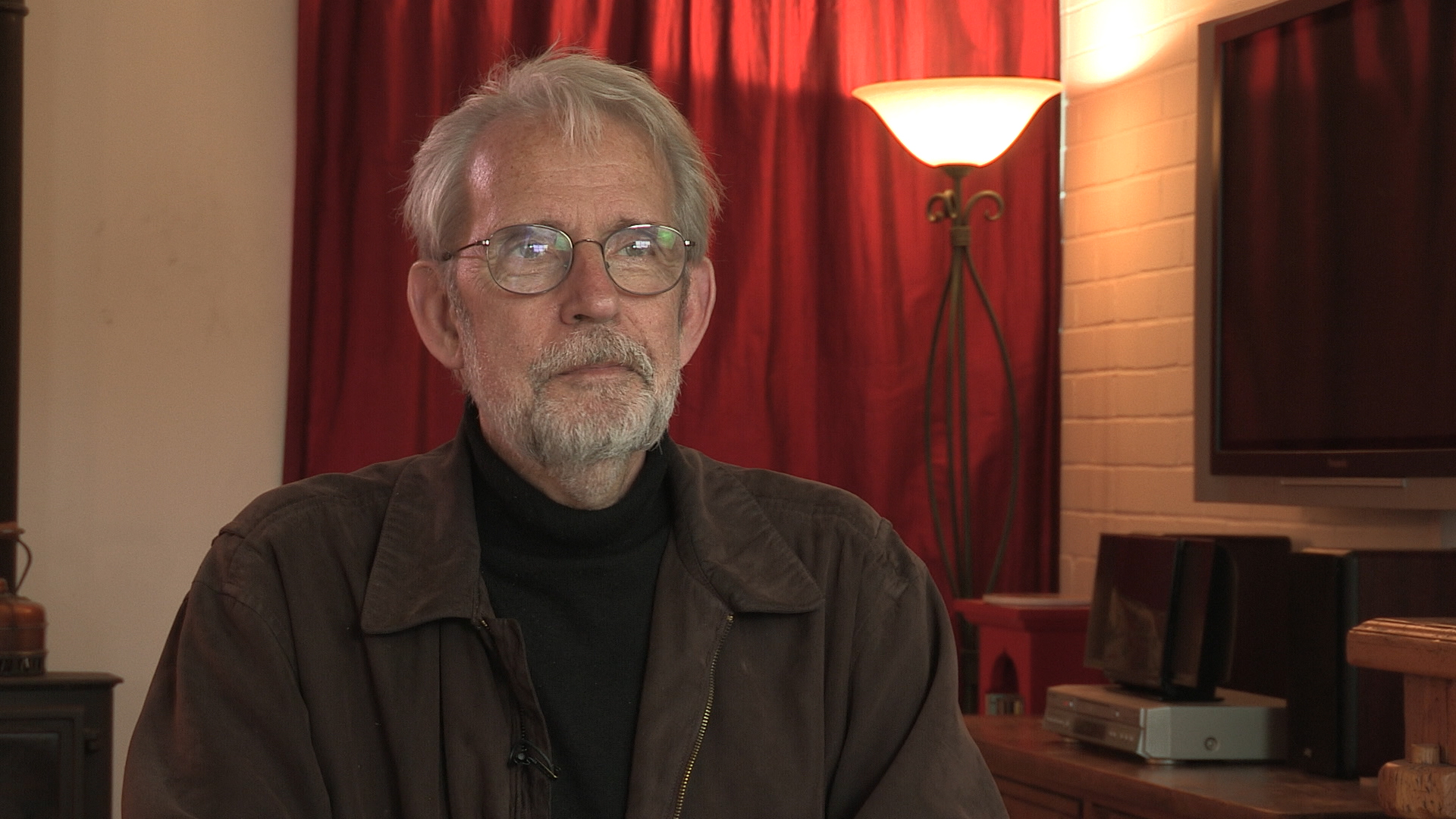 'A ball and two legs and it is running around'
'Upside-down, backwards and side by side': How Tik-Tok was made
1
...
13
14
15
16
17
...
32
Of all the characters in Return to Oz: Jack Pumpkinhead, the Gump, Billina... They all had puppeteers and cables snaking around them which all had to be hidden from view of the camera. Tik-Tok was autonomous in the sense that he was like an ordinary actor who you could say, 'Walk from here to there' and he would do that, without any need to hide anything or cabling or anything because a certain percentage of him, his head and his eyes, was radio-controlled. So there were, in a sense, invisible wires controlling his blinking and his moustache and his... the rotating of his head.
But his physical movement was being controlled by a person who was actually inside Tik-Tok. Michael Sundin, who was the British trampoline champion of 1982 or something like that. He was not that short. He was short but not really short, Michael, but he had a low centre of gravity. He had a long torso and relatively short legs, which I think made him a trampoline champion. And that, for various reasons, was suitable to him being inside Tik-Tok and we tried many different people. And many that we tried ran screaming because they couldn't stand it. He had to put his legs into Tik-Tok's legs. The top of Tik-Tok would come off. From... his belt off... would come off. So there was just his lower half and his legs. Michael would put his legs into Tik-Tok's legs and then he would bend over, so that he was looking upside down through his legs. So, kind of a yoga position. And then he would take his arms and cross his arms this way. His hands would control the handles that controlled Tik-Tok's arms.
And Michael would be looking at a miniature video screen, radio controlled Wi-Fi essentially, 1984, which was receiving a transmission from a video camera that was mostly at right angles to where Tik-Tok was. And the video screen was upside down, of course, because Michael's head was upside down. His right arm was controlling Tik-Tok's left arm. His left arm was controlling Tik-Tok's right arm. And his understanding of where he was relative to the other actors was mediated through a small upside-down video screen from a camera at right angles to wherever he was. So he was not seeing what the film camera was seeing. He was seeing something to the side of that, with a much wider view. So, physically, he was contorted, and mentally, spatially, he was contorted because he had to process information from this third point of view and relate it to where he was, even though he was upside down, backwards and side by side. And the amazing thing is that he not only got very good at, he kind of enjoyed it after a while.
And, nonetheless, we – the production – had to be very careful about how long to let him in there, because there was no ventilation. And he was expending a lot of energy moving Tik-Tok, because it was an acrobatic act. And using up a lot of oxygen and creating a lot of heat, body heat. So, our limit was two and a half minutes. We would say, 'Michael, are you ready?' 'Yes.' Thunk. Then we'd put Tik-Tok on, Tik-Tok's top on top of Michael, screw it in and then Tik-Tok would be in the right position for the start of the scene. A stopwatch would start and action. The scene would transpire. And if the scene went longer than two and a half minutes, we had to stop and break the scene into bits so that Tik-Tok could... Michael and Tik-Tok could complete the scene without dying of suffocation or heat stroke.
Born in 1943 in New York City, Murch graduated from the University of Southern California's School of Cinema-Television. His career stretches back to 1969 and includes work on Apocalypse Now, The Godfather I, II, and III, American Graffiti, The Conversation, and The English Patient. He has been referred to as 'the most respected film editor and sound designer in modern cinema.' In a career that spans over 40 years, Murch is perhaps best known for his collaborations with Francis Ford Coppola, beginning in 1969 with The Rain People. After working with George Lucas on THX 1138 (1971), which he co-wrote, and American Graffiti (1973), Murch returned to Coppola in 1974 for The Conversation, resulting in his first Academy Award nomination. Murch's pioneering achievements were acknowledged by Coppola in his follow-up film, the 1979 Palme d'Or winner Apocalypse Now, for which Murch was granted, in what is seen as a film-history first, the screen credit 'Sound Designer.' Murch has been nominated for nine Academy Awards and has won three, for best sound on Apocalypse Now (for which he and his collaborators devised the now-standard 5.1 sound format), and achieving an unprecedented double when he won both Best Film Editing and Best Sound for his work on The English Patient. Murch's contributions to film reconstruction include 2001's Apocalypse Now: Redux and the 1998 re-edit of Orson Welles's Touch of Evil. He is also the director and co-writer of Return to Oz (1985). In 1995, Murch published a book on film editing, In the Blink of an Eye: A Perspective on Film Editing, in which he urges editors to prioritise emotion.
Title: 'Upside-down, backwards and side by side': How Tik-Tok was made
Listeners: Christopher Sykes
Christopher Sykes is an independent documentary producer who has made a number of films about science and scientists for BBC TV, Channel Four, and PBS.
Tags: Return to Oz, Michael Sundin
Duration: 4 minutes, 56 seconds
Date story recorded: April 2016
Date story went live: 29 March 2017