NEXT STORY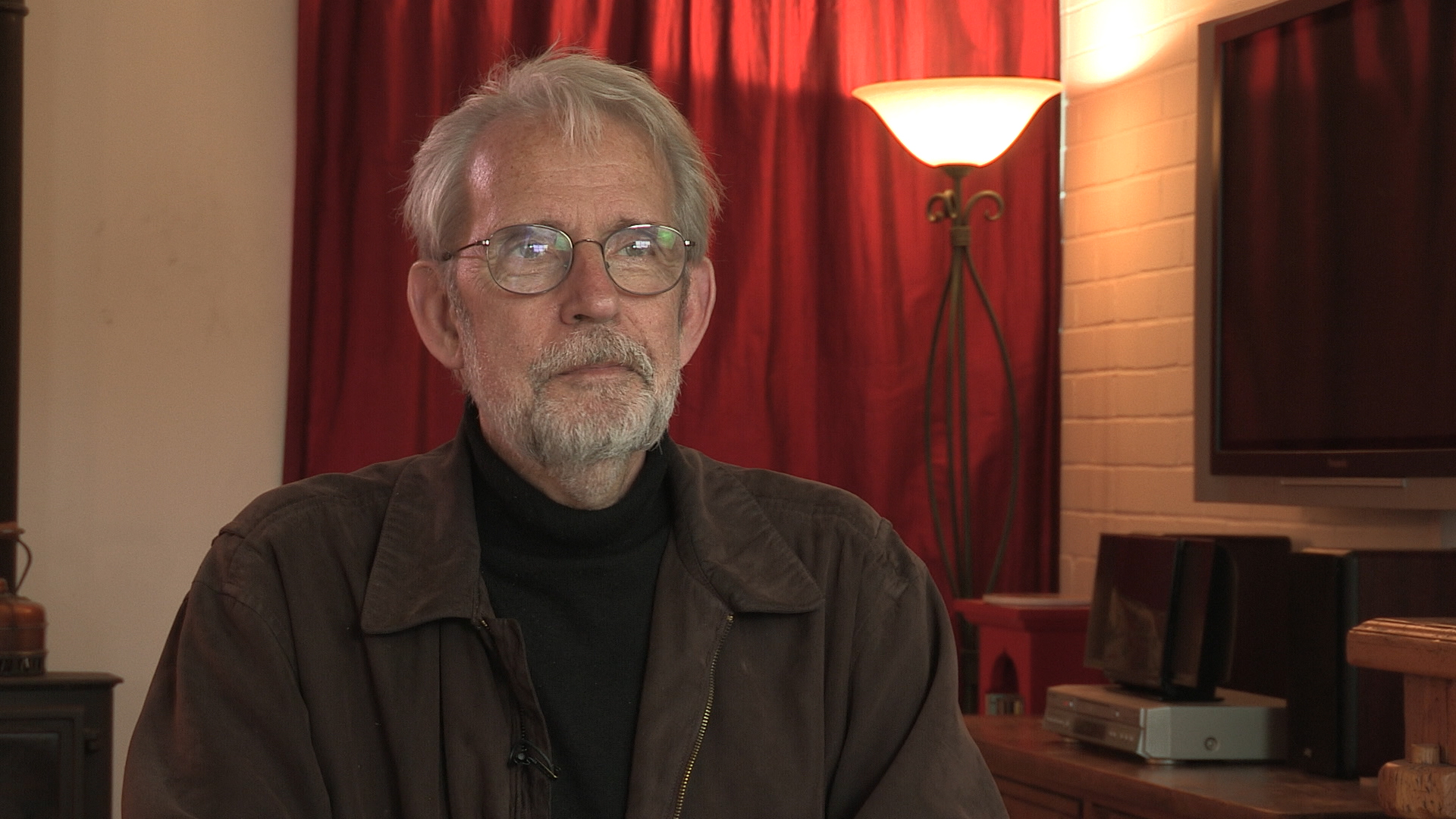 Different acting styles of Daniel Day-Lewis and Juliette Binoche
Unbearable Lightness of Being: The use of archives
1
...
14
15
16
17
18
...
32
And by the time we were halfway through the film we had gotten pretty good at estimating what it would take, laboratory-wise to do it. But it was one of those very complicated things. Again, by today's standards, it's almost but not quite, you just push a button, and you've got what you want. And then, you can tweak it right there. This took probably a week to figure it out, and then, to see the results. And then, you might have to change it again.
So the overview of this is that a political event happened that caused and explosion of material that also caused a novel to be written. And the novel acted like a gravitational force that then pulled information back that caused this screenplay to be written that caused a movie to be shot. That caused these pieces of film that had been splatted out into the universe to be pulled back again into a single thing. And I had the luxury then, of looking at coverage of an event, a tank smashing into a bus, covered from three different angles, shot simultaneously by students. And I could see the other cameras shooting. And I knew what was in that camera because it was this piece of film. So I had a tremendous amount of material to work with. And the aesthetic problem was to make that sequence work on its own. And then, to try to figure out a way, which was partly in the screenplay… The danger of that is that scene just kind of sticks like an undigested something in the middle of an otherwise beautifully shot Sven Nykvist's film. How to get into that, and then, get through it, and then, pop out at the other end?
And what I'm going to mention now is simply the kind of back and forth that happens between an engaged editor, in my case, and the film. Phil gives me the screenplay. And says, 'What do you think, any ideas welcome.' And the getting into the scene was done via a slow shift to black and white, over a tank approaching. So you're looking at a tank shot by Sven coming. And the image degrades as you look at it. And then, suddenly you're in the other world of black and white archival footage. The question was how to get out of it. And the idea that occurred to me that I suggested, which is in the film, is have an exchange at the end of the scene between Juliette, who is photographing a Russian tank commander telling her to stop, 'Don't photograph me. Иди! [Go!]', he's saying in Russian. And she keeps laughing and photographing him. And you alternate between her kind of ecstatically taking photographs, and him shouting, 'Go! Go!' And then, suddenly that image freezes, and turns black and white from colour. And then, that is a photograph that is taken away. And you see the face of a Russian interrogator, who has been holding the photograph up as evidence of Juliette's incorrect behaviour during the thing. So it was a flourish way of handing off from the archival material, freeze frame, photograph as a physical object pulled away from the camera. And now you're looking at the lens. So a happy resolution to a particular problem for that sort of structure in the film.
Born in 1943 in New York City, Murch graduated from the University of Southern California's School of Cinema-Television. His career stretches back to 1969 and includes work on Apocalypse Now, The Godfather I, II, and III, American Graffiti, The Conversation, and The English Patient. He has been referred to as 'the most respected film editor and sound designer in modern cinema.' In a career that spans over 40 years, Murch is perhaps best known for his collaborations with Francis Ford Coppola, beginning in 1969 with The Rain People. After working with George Lucas on THX 1138 (1971), which he co-wrote, and American Graffiti (1973), Murch returned to Coppola in 1974 for The Conversation, resulting in his first Academy Award nomination. Murch's pioneering achievements were acknowledged by Coppola in his follow-up film, the 1979 Palme d'Or winner Apocalypse Now, for which Murch was granted, in what is seen as a film-history first, the screen credit 'Sound Designer.' Murch has been nominated for nine Academy Awards and has won three, for best sound on Apocalypse Now (for which he and his collaborators devised the now-standard 5.1 sound format), and achieving an unprecedented double when he won both Best Film Editing and Best Sound for his work on The English Patient. Murch's contributions to film reconstruction include 2001's Apocalypse Now: Redux and the 1998 re-edit of Orson Welles's Touch of Evil. He is also the director and co-writer of Return to Oz (1985). In 1995, Murch published a book on film editing, In the Blink of an Eye: A Perspective on Film Editing, in which he urges editors to prioritise emotion.
Title: "Unbearable Lightness of Being": The use of archives
Listeners: Christopher Sykes
Christopher Sykes is an independent documentary producer who has made a number of films about science and scientists for BBC TV, Channel Four, and PBS.
Tags: Unbearable Lightness of Being, Czechoslovakia, Sven Nykvist
Duration: 4 minutes, 32 seconds
Date story recorded: April 2016
Date story went live: 29 March 2017