NEXT STORY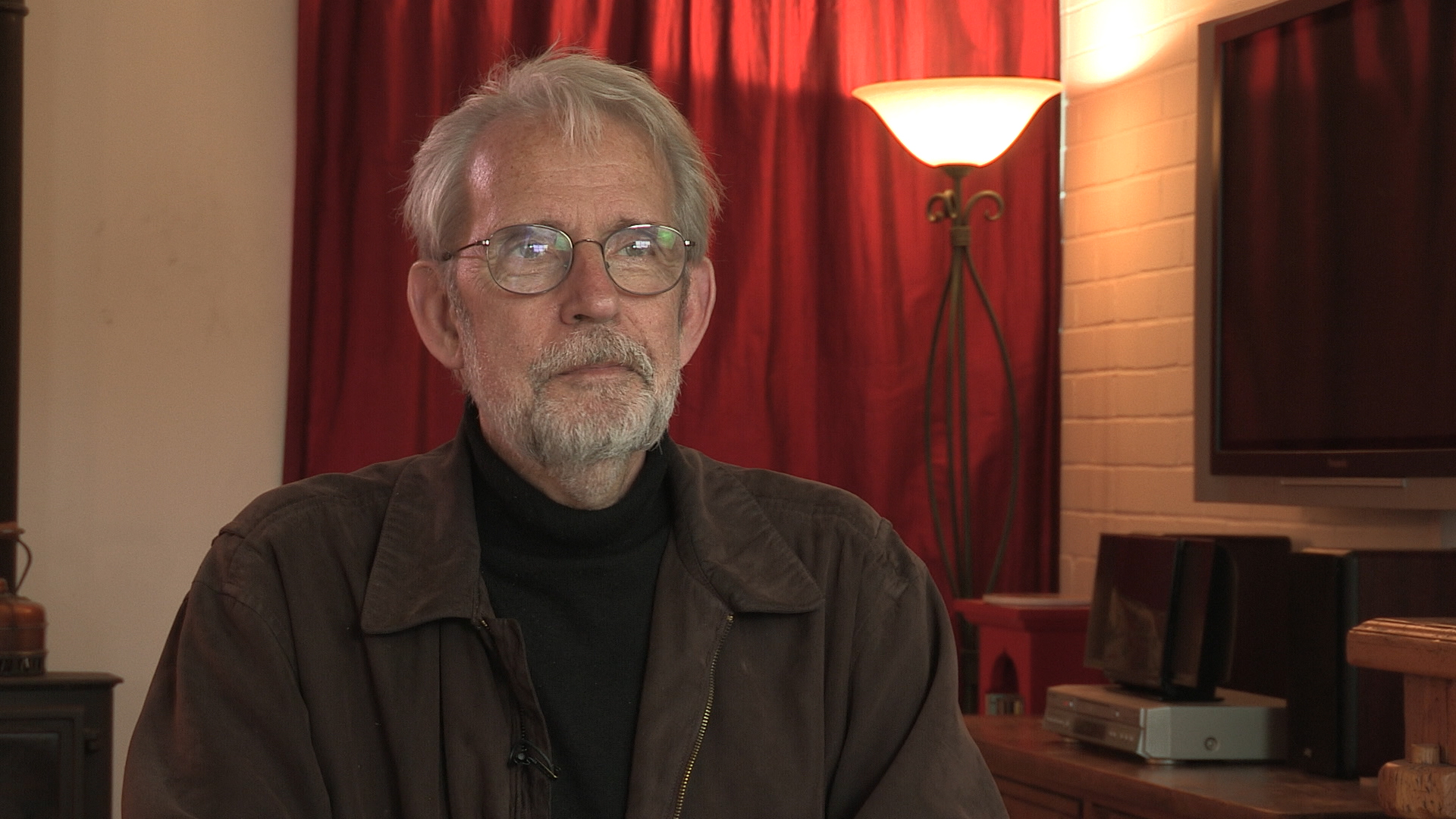 Ghost: Laughter, screams and tears
Different acting styles of Daniel Day-Lewis and Juliette Binoche
1
...
14
15
16
17
18
...
32
There was a curious chemistry, wonderful, between Juliette Binoche and Daniel Day-Lewis on Unbearable Lightness of Being because this was the first English language film that she had acted in. Daniel, obviously, had done wonderful English language work before this. But watching the dailies of the film, Unbearable, it was as if Daniel had figured out what he was going to do. And that was it. What the reality of this was, I don't know. But this was the impression watching the dailies: that he had fantastic control, and almost an autonomous way of... On the exact same syllable, he would touch the glass, and pick it up. And the head would turn at exactly the same angle from take to take.
And you could tell that Phil [Kaufman]... I could tell that Phil wanted to change certain things. But it was like changing the direction of the Titanic going 20 knots an hour. Just with great effort you can kind of move it. And over the course of seven takes, Daniel's performance would shift. But there was considerable inertia, in a good sense, in his performance. That's not always what editors want to see. I think there's probably an assumption on actor's parts. And I don't know that this is the case with Daniel. But I think if you asked actors about editors, if they focused on us, they would assume that we want great continuity.
In fact, we don't want great continuity. We don't want you to touch the glass at exactly the same moment. We want a little, and I would hesitate to quantify that little, but let's say 12%. We want a little slop in there, so that we can extend the moment, so that we aren't... If every take is the same, then it's as if we only shot one take. So we want slight variations in delivery, and performance, and everything. Inevitably, there is this.
But it was remarkable with Daniel, how little of this there was, particularly compared to Juliette, who was 180 degrees different. There would be some shots, where I was convinced that between take 3 and take 4 Juliette had disappeared. And they had gotten her cousin to come in and act for her, and hoping that we wouldn't notice the difference. Because she was so different, not only her performance was different, but her physicality was different. And I thought, 'How is this going to...' This was exactly the opposite problem from Daniel. In one take she would be angry, but ironic. In the next take she would be completely confused angry. In the next take she would be blubberingly sad angry. And the remarkable thing, which is a testament to her personality, and her acting is that you could intercut those different takes. You had to be careful about it. But her performance was... It was as if you were listening to a very talented pianist playing Bach, who said, 'Here's Bach. Now here's the same piece of music as if Mendelssohn wrote it.' And suddenly you're listening to Bach, but oh, yes, it sounds like Mendelssohn. How could you do that, and now, Ravel, and now Prokofiev. And as a result, fundamentally it was Bach.
So fundamentally her performance was rooted in the character. But it was 'mercurial', I guess is the word that you would use. And that was fantastic for an editor because you would say, 'I think we need a little irony here. Oh yes, that's take 6.' And the miraculous thing is that it didn't make you think, 'What? What's going on here?' So you can imagine the challenges working with these two different pieces of wood. It was like, one performance is solid oak. And the other one is balsa wood. I don't mean to quantify those. But okay, make a piece of furniture out of these two things. They're so different. And yet, each of them has fantastically valuable characteristics.
Born in 1943 in New York City, Murch graduated from the University of Southern California's School of Cinema-Television. His career stretches back to 1969 and includes work on Apocalypse Now, The Godfather I, II, and III, American Graffiti, The Conversation, and The English Patient. He has been referred to as 'the most respected film editor and sound designer in modern cinema.' In a career that spans over 40 years, Murch is perhaps best known for his collaborations with Francis Ford Coppola, beginning in 1969 with The Rain People. After working with George Lucas on THX 1138 (1971), which he co-wrote, and American Graffiti (1973), Murch returned to Coppola in 1974 for The Conversation, resulting in his first Academy Award nomination. Murch's pioneering achievements were acknowledged by Coppola in his follow-up film, the 1979 Palme d'Or winner Apocalypse Now, for which Murch was granted, in what is seen as a film-history first, the screen credit 'Sound Designer.' Murch has been nominated for nine Academy Awards and has won three, for best sound on Apocalypse Now (for which he and his collaborators devised the now-standard 5.1 sound format), and achieving an unprecedented double when he won both Best Film Editing and Best Sound for his work on The English Patient. Murch's contributions to film reconstruction include 2001's Apocalypse Now: Redux and the 1998 re-edit of Orson Welles's Touch of Evil. He is also the director and co-writer of Return to Oz (1985). In 1995, Murch published a book on film editing, In the Blink of an Eye: A Perspective on Film Editing, in which he urges editors to prioritise emotion.
Title: Different acting styles of Daniel Day-Lewis and Juliette Binoche
Listeners: Christopher Sykes
Christopher Sykes is an independent documentary producer who has made a number of films about science and scientists for BBC TV, Channel Four, and PBS.
Tags: Unbearable Lightness of Being, Daniel Day-Lewis, Juliette Binoche, Phil Kaufman
Duration: 5 minutes, 22 seconds
Date story recorded: April 2016
Date story went live: 29 March 2017