NEXT STORY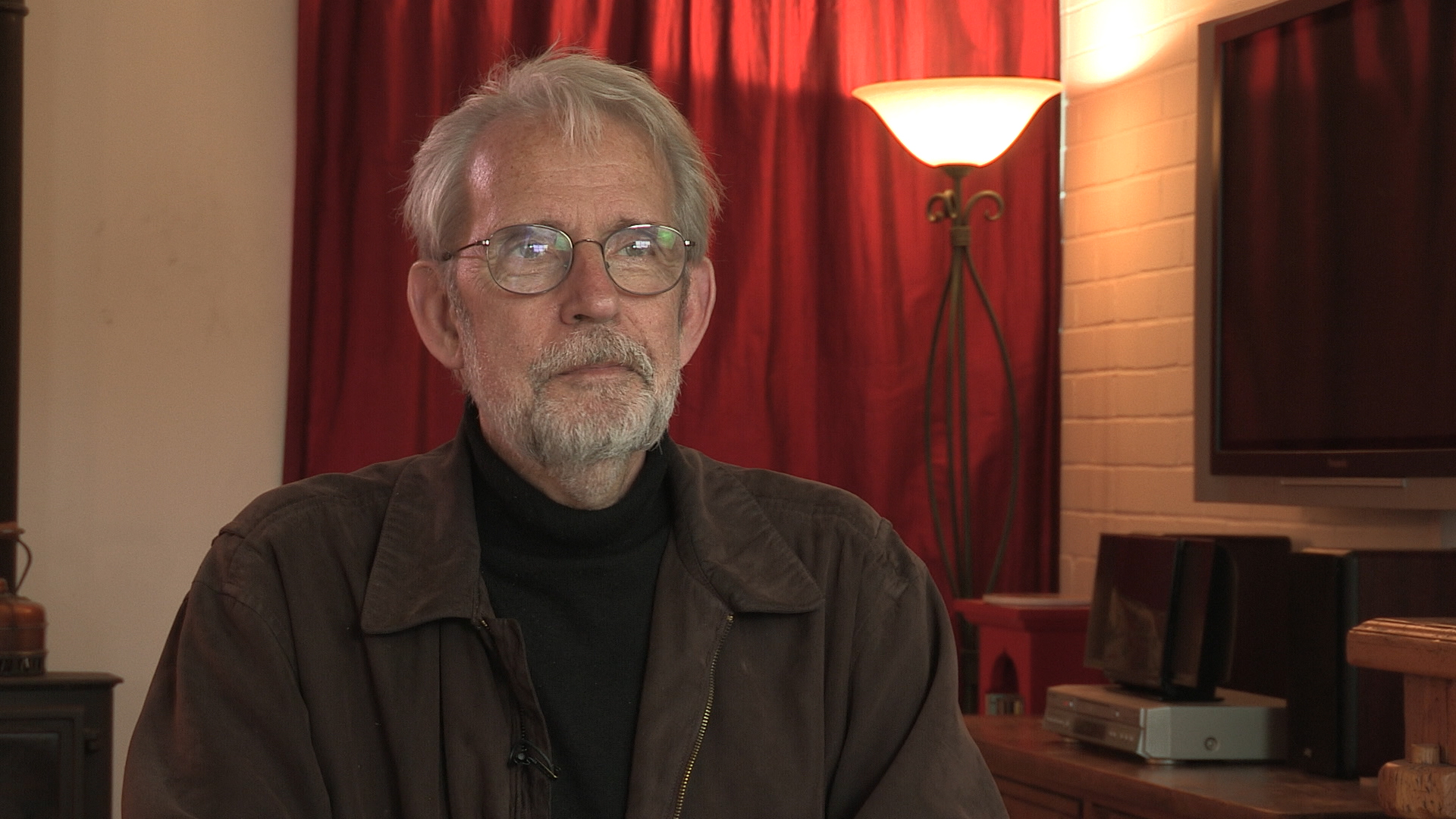 Getting a motorcycle and a girl
1
2
3
4
5
...
32
By the end of that year, I thought, this is not working out for me, this... this geology stuff. Although I like science and I like mathematics, I'm not a scientist or a mathematician but my mind does think in those kind of directions, which is why, I guess, I wanted to be an oceanographer.
And again, in retrospect, this was 1961 and plate tectonics had not yet been accepted by geology. The idea that continents travel around like blocks of ice on a lake and they crash into each other and then separate and one goes under the other. This was proposed in the early 20th century but it was laughed at because it was impossible but... And it was still considered impossible in the early 1960s. It was accepted in a big revolution in geology in the mid-1960s when they began to see the upwelling of magma in the middle of the Atlantic Ocean and the middle of the Pacific Ocean. And this upwelling would push the continental plates to one side. The lightbulb went off.
Without plate tectonics, geology to me, didn't – and I didn't know this – but it didn't have a compelling story to it. It was like, I beg geologists' pardon, but relatively speaking, it was like a kind of stamp collecting. What is this rock? What is this rock? How do these rocks compare and contrast? And it just didn't get me. If I had been five years younger and plate tectonics had already been accepted, I might have wound up being a geological oceanographer, which is right now, obviously, a very exciting thing because of everything that's happening in the world but it didn't.
I missed that particular train and I thought, at the beginning of my second year, I'm just going to go and listen in on classes and find out: who are the interesting teachers? Forgetting what the subject matter was and do I want… This sounds exciting and so I did that for about a month and I wound up taking courses in romance languages and literature and history of art and I fell in with friends who were also in that world and that seemed to me to be a very exciting field to study.
Exciting enough that three of us got together and proposed to our professors that we be allowed to go to France, Italy and France for a year and do independent study as 20 year olds and write papers that we would then hand in for credit and against all logic – because there was no organisation behind any of this, the university did not have anything in place to support this – they said, okay and our parents agreed and the three of us, three friends, Matthew, Andy and me, took off and Matthew and I studied in Italy for the summer, at Perugia and then we joined Andy in France, and we were living in Paris for the year of 1963-64 and studying history of art, romance languages, literature. But also, studying cinema because it just happened that we were in Paris at the very full flow of the new wave which is Godard, Truffaut and everyone associated with that movement. And European cinema, with Bergman and Fellini and in Japan, Kurosawa and world cinema was in a very good place in the 1960s. American cinema, not so much and so we got very excited and energised by this.
And when we came back to the United States for our final year in university, Matthew and I began looking for, are there such things as film schools? Are there graduate programs in film schools?
Born in 1943 in New York City, Murch graduated from the University of Southern California's School of Cinema-Television. His career stretches back to 1969 and includes work on Apocalypse Now, The Godfather I, II, and III, American Graffiti, The Conversation, and The English Patient. He has been referred to as 'the most respected film editor and sound designer in modern cinema.' In a career that spans over 40 years, Murch is perhaps best known for his collaborations with Francis Ford Coppola, beginning in 1969 with The Rain People. After working with George Lucas on THX 1138 (1971), which he co-wrote, and American Graffiti (1973), Murch returned to Coppola in 1974 for The Conversation, resulting in his first Academy Award nomination. Murch's pioneering achievements were acknowledged by Coppola in his follow-up film, the 1979 Palme d'Or winner Apocalypse Now, for which Murch was granted, in what is seen as a film-history first, the screen credit 'Sound Designer.' Murch has been nominated for nine Academy Awards and has won three, for best sound on Apocalypse Now (for which he and his collaborators devised the now-standard 5.1 sound format), and achieving an unprecedented double when he won both Best Film Editing and Best Sound for his work on The English Patient. Murch's contributions to film reconstruction include 2001's Apocalypse Now: Redux and the 1998 re-edit of Orson Welles's Touch of Evil. He is also the director and co-writer of Return to Oz (1985). In 1995, Murch published a book on film editing, In the Blink of an Eye: A Perspective on Film Editing, in which he urges editors to prioritise emotion.
Title: Geology is not for me
Listeners: Christopher Sykes
Christopher Sykes is an independent documentary producer who has made a number of films about science and scientists for BBC TV, Channel Four, and PBS.
Tags: Perugia, Paris, Jean-Luc Godard, François Truffaut, Ingmar Bergman, Federico Fellini, Akira Kurosawa
Duration: 5 minutes, 1 second
Date story recorded: April 2016
Date story went live: 01 March 2017