NEXT STORY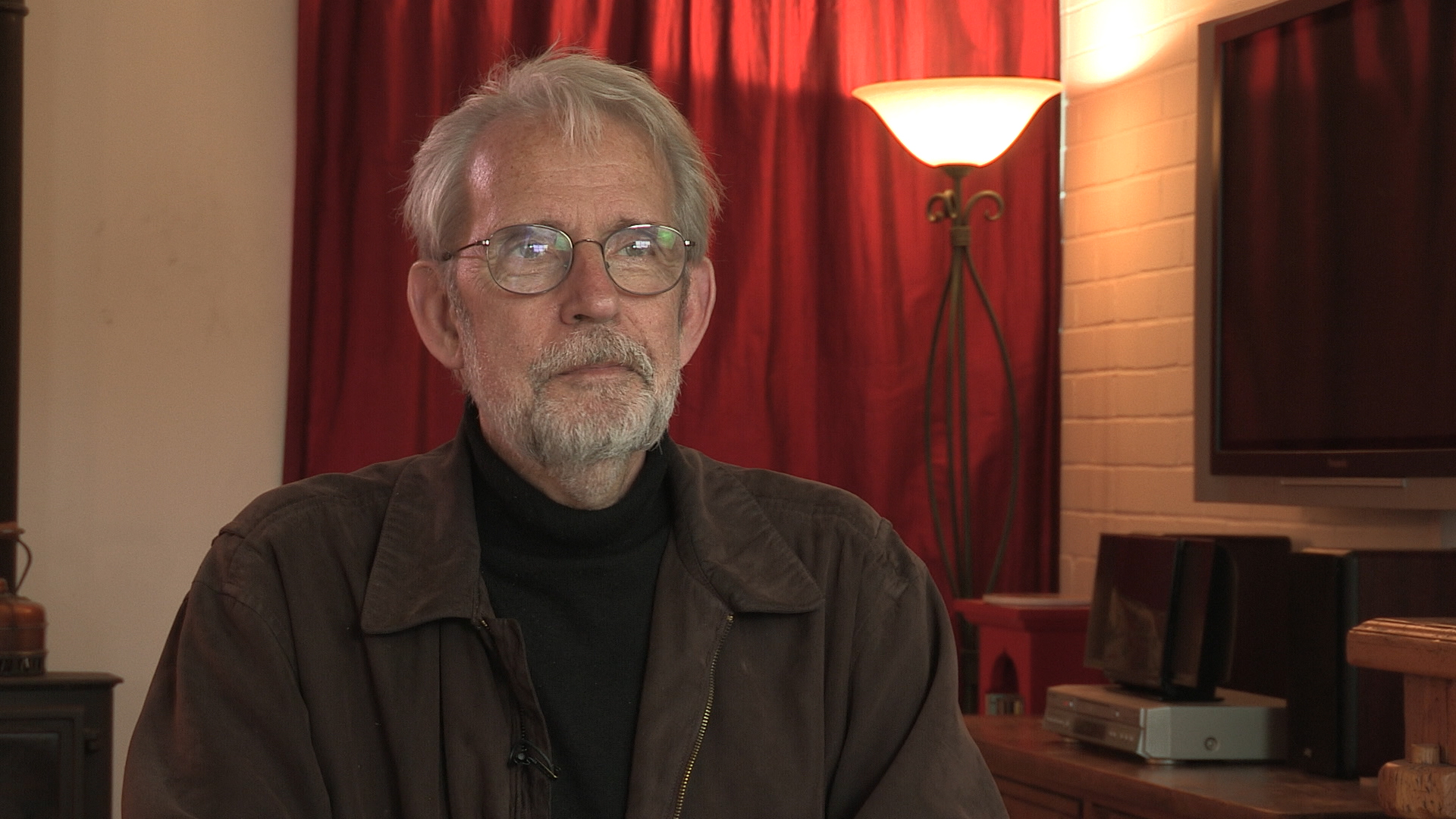 The English Patient: Katharine and Almásy love story
'A bomb is a bomb': Reductions can improve the structure of a film
1
...
16
17
18
19
20
...
32
And we spent a week, quite late in the process, thinking yes, this works. The film is the right length, we think. But what are we going to do? And this problem sort of circulated around. And eventually, my assistant Edie Ichioka said, 'You know, a bomb is a bomb.' And she turned on her heels, and left the room. And I thought, 'Edie, what?' But she makes those kind of mysterious pronouncements. And I sat and thought: okay, I think I know what she means, which is that another bomb had gone off in the story, which was a booby-trap that killed Hardy, Kip's English assistant, his Lieutenant, so to speak. Because there was a big victory, Germans had surrendered. And Hardy climbed a statue to put the Union Jack on top of the statue. And the Germans had booby-trapped it and he died. And of course, a very sad thing, which is: they were a team, and now Kip had lost his team. So yes, we can make that transition of grief for the loss of his partner Hardy into a different person. He becomes a different person as a result. And so we did editorial things that made that happen. And it worked.
Another side effect of that was that a breakup scene between Kip and Hana, which again, was filmed in Hana's room at the monastery. We were now able, and the structure of the film encouraged us, to not have that scene... Not play that scene as a scene, but play it as Hana alone in her room, listening to the confession that the English patient, Ralph Fiennes, is making to Caravaggio, the Willem Dafoe character, about how Katharine died. And what happened as a result, what led to that. And luckily, early in the film there was a shot showing that the floorboards that separated Hana's room from the patient's room had rotted away. And Hana was able to look from her room down, and see the patient in his bed. And I was able, by retiming that shot to look like evening, to imply that she is looking at Hana... at the patient. And Caravaggio is over here somewhere, and not seen. But we hear his voice, and so we think, 'Oh, he's there.' So that now it's a three-person scene. The patient, Caravaggio, and Hana, listening. And this is important because in a few scenes later the patient, having confessed everything, is now going to ask Hana to give him a fatal dose of morphine. Now she knows that he killed, basically, his personality defects resulted in the death of Katharine because he couldn't convince the English to go back. He became mad, rather than reasonable. And so she kills him, knowing the burden that he has relieved himself of. And she knows it, too. So it all makes perfect sense. The bomb is a bomb. And the confession is heard by the person that is now going to administer the fatal dose of morphine. And you can read this. You can look at the film and believe this was absolutely all in the screenplay because it makes perfect sense. And the film is long, by general standards. But given the nature of the film, it has the appropriate length for the sort of epic intercut structure that it has.
So we were able to get below [beyond] the 30% by cutting what seemed an essential scene. But in fact, removing that essential scene is not a diminution of the film. But it actually made the film a better film that in retrospect, those things were defects in the screenplay. Not defects that you could predict, really, although maybe you could in the case of the bomb, the atom bomb. Should we really care about 140,000 Japanese at this point in the story? But the scene was very important for Michael [Ondaatje], for reasons that had to do with the novel. And so it was... You would have had to been very brave to cut that out so early. But given the chemistry of all of the people, and the acting, and everything that developed, it was clear as it could be in the screening of the film that some structural... Big structural shift had to happen at that point, to allow the film to be as short as it ultimately was. But also to solve these problems that were latent in the structure of the film, given who these characters were, and how they were inhabited by these particular actors.
Born in 1943 in New York City, Murch graduated from the University of Southern California's School of Cinema-Television. His career stretches back to 1969 and includes work on Apocalypse Now, The Godfather I, II, and III, American Graffiti, The Conversation, and The English Patient. He has been referred to as 'the most respected film editor and sound designer in modern cinema.' In a career that spans over 40 years, Murch is perhaps best known for his collaborations with Francis Ford Coppola, beginning in 1969 with The Rain People. After working with George Lucas on THX 1138 (1971), which he co-wrote, and American Graffiti (1973), Murch returned to Coppola in 1974 for The Conversation, resulting in his first Academy Award nomination. Murch's pioneering achievements were acknowledged by Coppola in his follow-up film, the 1979 Palme d'Or winner Apocalypse Now, for which Murch was granted, in what is seen as a film-history first, the screen credit 'Sound Designer.' Murch has been nominated for nine Academy Awards and has won three, for best sound on Apocalypse Now (for which he and his collaborators devised the now-standard 5.1 sound format), and achieving an unprecedented double when he won both Best Film Editing and Best Sound for his work on The English Patient. Murch's contributions to film reconstruction include 2001's Apocalypse Now: Redux and the 1998 re-edit of Orson Welles's Touch of Evil. He is also the director and co-writer of Return to Oz (1985). In 1995, Murch published a book on film editing, In the Blink of an Eye: A Perspective on Film Editing, in which he urges editors to prioritise emotion.
Title: 'A bomb is a bomb': Reductions can improve the structure of a film
Listeners: Christopher Sykes
Christopher Sykes is an independent documentary producer who has made a number of films about science and scientists for BBC TV, Channel Four, and PBS.
Tags: The English Patient, Edie Ichioka, Ralph Fiennes, Willem Dafoe
Duration: 6 minutes, 19 seconds
Date story recorded: April 2016
Date story went live: 29 March 2017