NEXT STORY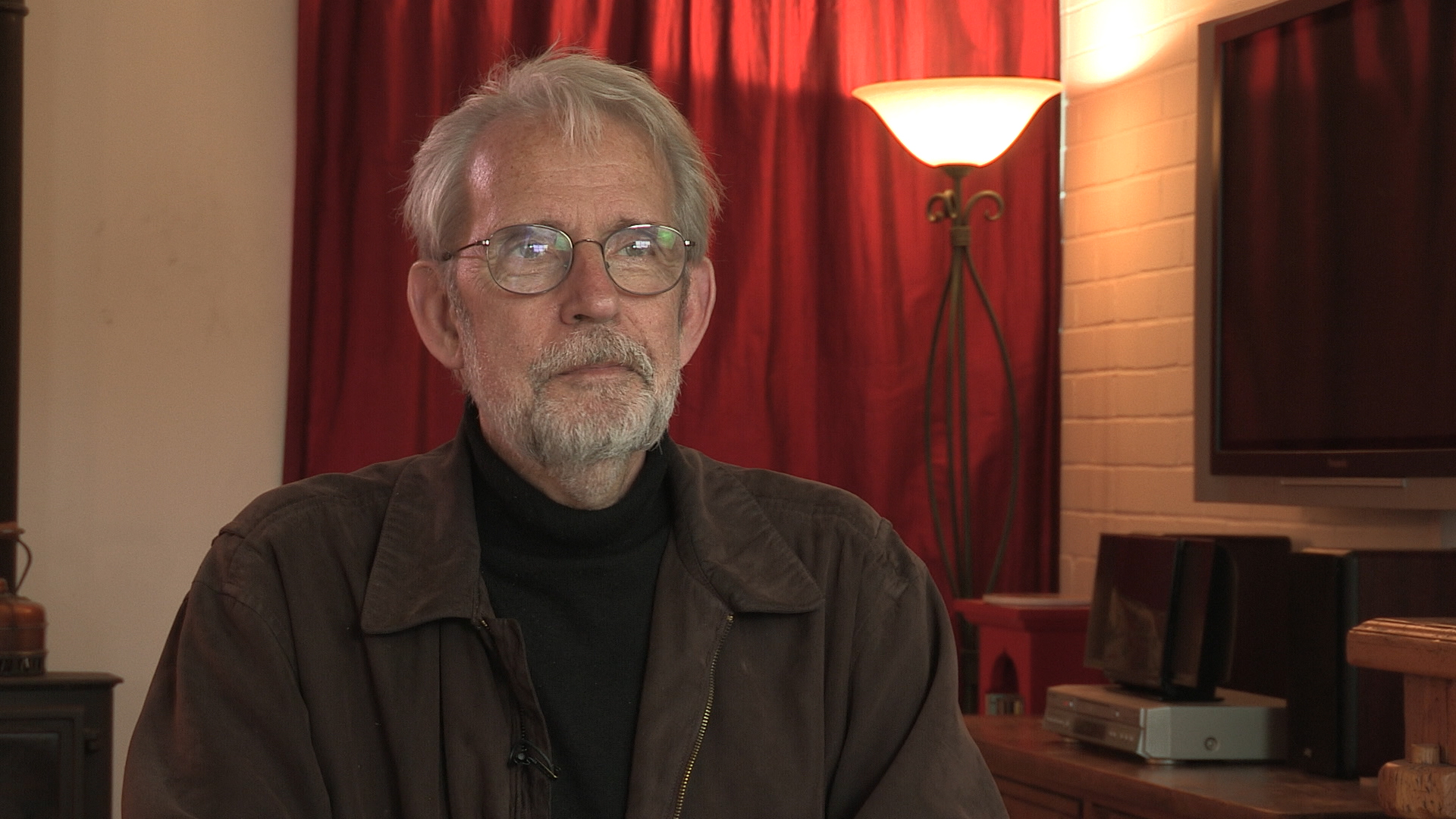 The English Patient: The interrogation scene
The English Patient: Katharine and Almásy love story
1
...
16
17
18
19
20
...
32
The story of the romance between the English patient and Katharine is built up in the film more than it is in the book. So that one of the things the screenplay did is shift the balance of the two love stories. There's a Katharine/Almásy love story, and then, a Kip/Hana love story. And the film pushed the Almásy/Katharine story more, relative to the Kip/Hana story. One of the scenes that is a turning point in the film is the little Christmas cracker paper crown that is discovered in the copy of Herodotus that Hana, reading to the English patient, says, 'What's this?' And he says, 'It's a Christmas cracker.' And what it is, is one of those silly, paper crowns that come out of the firecracker that you have at Christmas in England. You put it on your head, and you act silly.
And that triggers a memory of the final time that Almásy and Katharine made love, in a very dangerous situation. At a Christmas party in Cairo, where there are many English, British soldiers celebrating Christmas in this North African environment, unlikely. And all kinds of official people around, women, auxiliary women from the diplomatic corps in Cairo, who are there giving them tea, and everything, a big ho, ho, ho moment. And they decide, 'We're going to make love in the closet over here.' And all kinds of subterfuge happens to make that happen. So the love story at that point becomes intercutting the soldier's singing one of the Christmas songs, I forget which one, at the moment, and a love theme written by Gabriel Yared, and some Arabic music that is simultaneously playing. So you have these three unlikely things thrown together, the Christmas song, and the love theme that takes over. And then, the other one comes back. And we're doing with the sound the kind of thematic things that are happening at that moment. So it's a very mixed up thing, in a good way, that intensifies the precarious, and dangerous, and yet, erotic, consensual nature of what's happening here. And they're making love standing up, almost within view of everybody. And there's a shot where you are looking over the soldiers, and you see shapes moving on the other side of a semi-opaque window. And if you knew, you would know that that's them making love. And her husband could have seen that, and wondered, 'What?' You know, she was supposedly feeling ill and indisposed, and so had left her duties pouring tea for the soldiers.
So the blending of all of those elements, certainly the love story and the singing was implicit in the screenplay. I added the Arabic music on top of that just for my own devious purposes, thinking that this might be interesting as well, to add another texture to it. But it was a very rewarding scene to actually edit because of the ability to explore the eroticism of that moment, and the danger of it, and the obliviousness of everyone else to something that's happening right over there. Had they but known, including her husband. And then, very quickly after the finishing of the singing, the husband goes looking for the wife. Luckily, they had parted by this moment. He passes Almásy, 'Have you seen Katharine?' 'Oh no, I haven't', some excuse. And sure enough, he finds her. And she's sort of recovering from this. And he sits down next to her. And it's all kind of awkward. And he says, 'What's that smell?' And, you know, the whole scene gets very awkward. And you know, she finds some excuse and wriggles away from him. But for an editor, these are kind of the things that you love. And much is implicit in the scene construction in this that you can take advantage of in actually putting together the scene.
Born in 1943 in New York City, Murch graduated from the University of Southern California's School of Cinema-Television. His career stretches back to 1969 and includes work on Apocalypse Now, The Godfather I, II, and III, American Graffiti, The Conversation, and The English Patient. He has been referred to as 'the most respected film editor and sound designer in modern cinema.' In a career that spans over 40 years, Murch is perhaps best known for his collaborations with Francis Ford Coppola, beginning in 1969 with The Rain People. After working with George Lucas on THX 1138 (1971), which he co-wrote, and American Graffiti (1973), Murch returned to Coppola in 1974 for The Conversation, resulting in his first Academy Award nomination. Murch's pioneering achievements were acknowledged by Coppola in his follow-up film, the 1979 Palme d'Or winner Apocalypse Now, for which Murch was granted, in what is seen as a film-history first, the screen credit 'Sound Designer.' Murch has been nominated for nine Academy Awards and has won three, for best sound on Apocalypse Now (for which he and his collaborators devised the now-standard 5.1 sound format), and achieving an unprecedented double when he won both Best Film Editing and Best Sound for his work on The English Patient. Murch's contributions to film reconstruction include 2001's Apocalypse Now: Redux and the 1998 re-edit of Orson Welles's Touch of Evil. He is also the director and co-writer of Return to Oz (1985). In 1995, Murch published a book on film editing, In the Blink of an Eye: A Perspective on Film Editing, in which he urges editors to prioritise emotion.
Title: "The English Patient": Katharine and Almásy love story
Listeners: Christopher Sykes
Christopher Sykes is an independent documentary producer who has made a number of films about science and scientists for BBC TV, Channel Four, and PBS.
Tags: love, romance, eroticism, North Africa, Christmas, cracker, love making, Arabic, music. love theme
Duration: 5 minutes, 46 seconds
Date story recorded: April 2016
Date story went live: 29 March 2017