NEXT STORY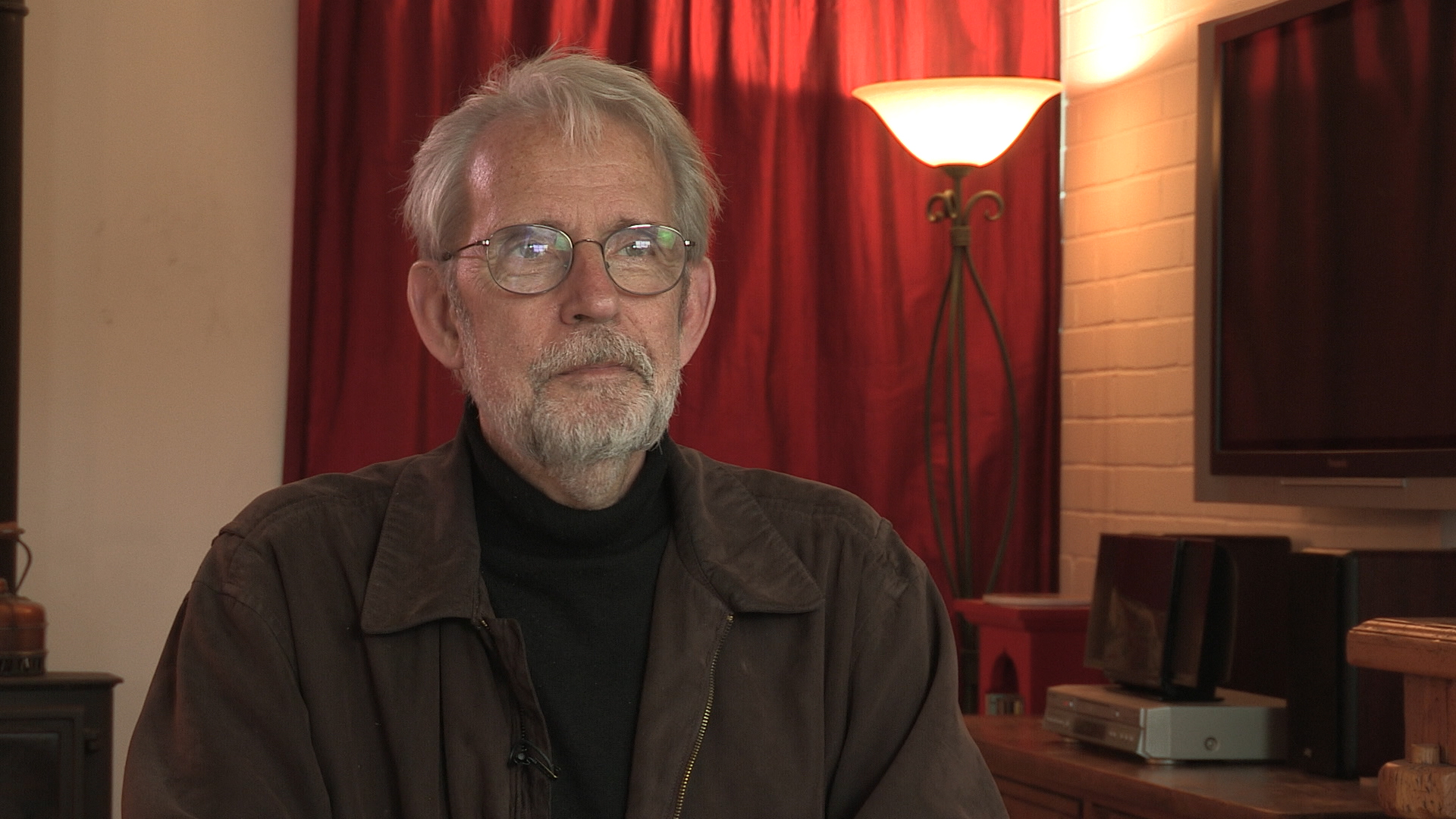 Touch of Evil: Welles's ideas for the opening scene
Touch of Evil: Orson Welles's 'worldizing' of the sound
1
...
17
18
19
20
21
...
32
And there was also a very clear description in the memo, in that section that we got from Ernie Nims, of something that I had earlier called 'worldizing', which was a way of taking sound, principally music, and giving it an atmospheric colouration, according to the space in which it was supposedly being performed or played. So the sound of a band in a gymnasium has a particular kind of sound to it, a gymnasium sound, a high school auditorium sound. As different from a concert hall, different from a living room. And I figured out something. This is on my own. Very simple, which is well, let's just take the music, record it in a studio, good recording. And then, take that recording to a gymnasium. Have another recorder, play the music through speaker in the gymnasium. Record that sound on the second recorder. And now, take that sound and line it up in sync with the original sound. And now, we have two controls. We have the original, good studio sound. And we have this kind of echo-y gymnasium sound. Just add as much of this as you need to be convincing. Too much, and it sounds too rackety. Too little and it sounds too much like it's in a studio. Okay, that's just about right, there.
It's roughly the equivalent in audio of depth of field in photography. It allows a sound to be thrown out of focus. And as a result, it can sit in the background more happily. And I use this a lot in American Graffiti, and other films all during this period. What I discovered in this memo is that Welles was doing the same thing. He was doing it slightly differently, in that he did not also... He did not have two tracks that he could balance against each other. He simply took the music and played it through a speaker, what he said, in the alleyway behind the sound department to louse up the sound. That is what he said. And so he would record this loused-up sound, and that's what he wanted in the film, to give this atmospheric quality to it. The difference, which is significant, is that he then did not have control of how much to louse it up, by feeding in a little bit of the original sound, and getting a balance to it. Anyway, I retrospectively owe that discovery to Orson Welles. I may have put a little spin on in myself. I mean, I certainly saw Touch of Evil when I was at school, in film school. And I probably absorbed this idea without knowing what I was absorbing. So I bow before Orson's intelligence and genius. He had done a lot of this in radio because he had all throughout the '30s done a lot of radio drama. And had developed this technique of reverberating voices to make them slightly off axis. He's over there. And he imported this technique into film. And really made lots of use of it in Touch of Evil. And it was a fantastic thing to re-examine all of this.
Born in 1943 in New York City, Murch graduated from the University of Southern California's School of Cinema-Television. His career stretches back to 1969 and includes work on Apocalypse Now, The Godfather I, II, and III, American Graffiti, The Conversation, and The English Patient. He has been referred to as 'the most respected film editor and sound designer in modern cinema.' In a career that spans over 40 years, Murch is perhaps best known for his collaborations with Francis Ford Coppola, beginning in 1969 with The Rain People. After working with George Lucas on THX 1138 (1971), which he co-wrote, and American Graffiti (1973), Murch returned to Coppola in 1974 for The Conversation, resulting in his first Academy Award nomination. Murch's pioneering achievements were acknowledged by Coppola in his follow-up film, the 1979 Palme d'Or winner Apocalypse Now, for which Murch was granted, in what is seen as a film-history first, the screen credit 'Sound Designer.' Murch has been nominated for nine Academy Awards and has won three, for best sound on Apocalypse Now (for which he and his collaborators devised the now-standard 5.1 sound format), and achieving an unprecedented double when he won both Best Film Editing and Best Sound for his work on The English Patient. Murch's contributions to film reconstruction include 2001's Apocalypse Now: Redux and the 1998 re-edit of Orson Welles's Touch of Evil. He is also the director and co-writer of Return to Oz (1985). In 1995, Murch published a book on film editing, In the Blink of an Eye: A Perspective on Film Editing, in which he urges editors to prioritise emotion.
Title: "Touch of Evil": Orson Welles's 'worldizing' of the sound
Listeners: Christopher Sykes
Christopher Sykes is an independent documentary producer who has made a number of films about science and scientists for BBC TV, Channel Four, and PBS.
Tags: American Graffiti, Touch of Evil
Duration: 3 minutes, 47 seconds
Date story recorded: April 2016
Date story went live: 29 March 2017