NEXT STORY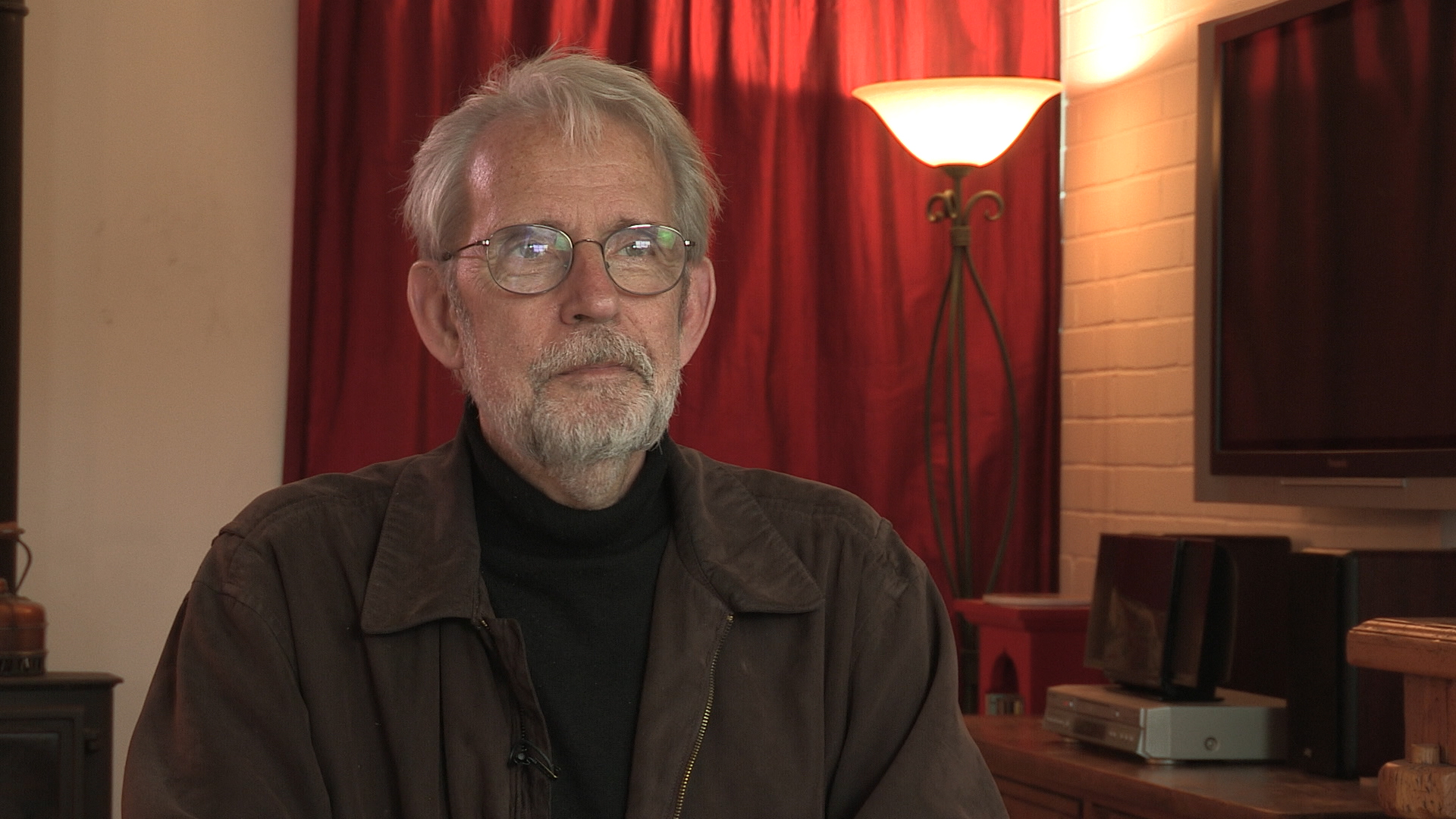 The Brighton School and the invention of 'continuity editing'
William Kennedy Dickson's optimistic vision of motion pictures
1
...
20
21
22
23
24
...
32
[William Kennedy] Dickson, because of his visionary elements, clashed with Edison, and they separated a couple of years after this experiment with the violin, because Edison didn't believe in projection. He believed in one man, one machine. That you should sell a machine, and one person would put five cents or whatever, and look at it. That way, you could sell more equipment and more film. The idea of a room with one projector and one piece of film, showing to 400 people – Edison saw money going out the door. 'I could have sold 400 machines.' And so he didn't like projection, and Dickson did, he saw that. And he split and was one of the founders of... I will get it in a second, it just flew out of my head. The studio [Biograph] that eventually became the studio where D.W. Griffith worked. And Dickson, I think, was somebody who hired D.W. Griffith to be his cameraman, or actor or something, early on in his career.
And at the same time that this was happening, the Lumière brothers were inventing film, their own version of it. And strangely, they didn't see a future for film. They thought it was something like a hula hoop, that would interest people for a while and it might have some archival value. But eventually people are going to get tired of trains arriving at stations, because they can go to the station and see the train arrive for themselves. They were not visionaries in that sense, they were camera manufacturers. That was... The Lumière factory was where they made cameras. So they looked at it from a more technical point of view, compared to Dickson.
And I ran across this book which has been reprinted by the Museum of Modern Art in New York, and it's written by Dickson and made in 1895, so just a year after the violin experiment. And it's called The History of the Kinetograph. In other words, the history of movies, written just a few years after the invention of movies, but incredibly valuable from that point of view. But toward the end, he's talking about the future of cinema, and I'll just quote from one thing. He says, 'Not only our own resources – meaning humanity – not only our own resources of the entire world will be at our command. Nay, we may even anticipate the time when sociable relations will be established between ourselves and the planetary system. And when the latest doings on Mars will be recorded by enterprising kinetographic reporters.' Well, he's right, it happened. You know, we have cameras on Mars telling us what's happening on Mars. And he predicted films with naval battles and conflict and sound and colour, and essentially, even though he didn't talk about it, he predicted editing. Because what he's talking about is impossible without editing. And motion pictures were not invented with editing. The initial pictures were very much like kind of images you see today on YouTube for the most part. These single-shot versions of cat videos. Here's a cat doing a funny thing. Edison's version is, 'Here's a man kissing a woman, or here's a man sneezing. Isn't that amazing?' Yes, it is. But the idea that you could take fragments of images and weave them together into a tapestry that would imaginatively provide a continuity was something that did not occur to anybody for certainly 10-12 years.
Born in 1943 in New York City, Murch graduated from the University of Southern California's School of Cinema-Television. His career stretches back to 1969 and includes work on Apocalypse Now, The Godfather I, II, and III, American Graffiti, The Conversation, and The English Patient. He has been referred to as 'the most respected film editor and sound designer in modern cinema.' In a career that spans over 40 years, Murch is perhaps best known for his collaborations with Francis Ford Coppola, beginning in 1969 with The Rain People. After working with George Lucas on THX 1138 (1971), which he co-wrote, and American Graffiti (1973), Murch returned to Coppola in 1974 for The Conversation, resulting in his first Academy Award nomination. Murch's pioneering achievements were acknowledged by Coppola in his follow-up film, the 1979 Palme d'Or winner Apocalypse Now, for which Murch was granted, in what is seen as a film-history first, the screen credit 'Sound Designer.' Murch has been nominated for nine Academy Awards and has won three, for best sound on Apocalypse Now (for which he and his collaborators devised the now-standard 5.1 sound format), and achieving an unprecedented double when he won both Best Film Editing and Best Sound for his work on The English Patient. Murch's contributions to film reconstruction include 2001's Apocalypse Now: Redux and the 1998 re-edit of Orson Welles's Touch of Evil. He is also the director and co-writer of Return to Oz (1985). In 1995, Murch published a book on film editing, In the Blink of an Eye: A Perspective on Film Editing, in which he urges editors to prioritise emotion.
Title: William Kennedy Dickson's optimistic vision of motion pictures
Listeners: Christopher Sykes
Christopher Sykes is an independent documentary producer who has made a number of films about science and scientists for BBC TV, Channel Four, and PBS.
Tags: Mars, YouTube, Thomas Edison, D.W. Griffith, Lumière brothers, William Kennedy Dickson
Duration: 4 minutes, 40 seconds
Date story recorded: April 2016
Date story went live: 29 March 2017