NEXT STORY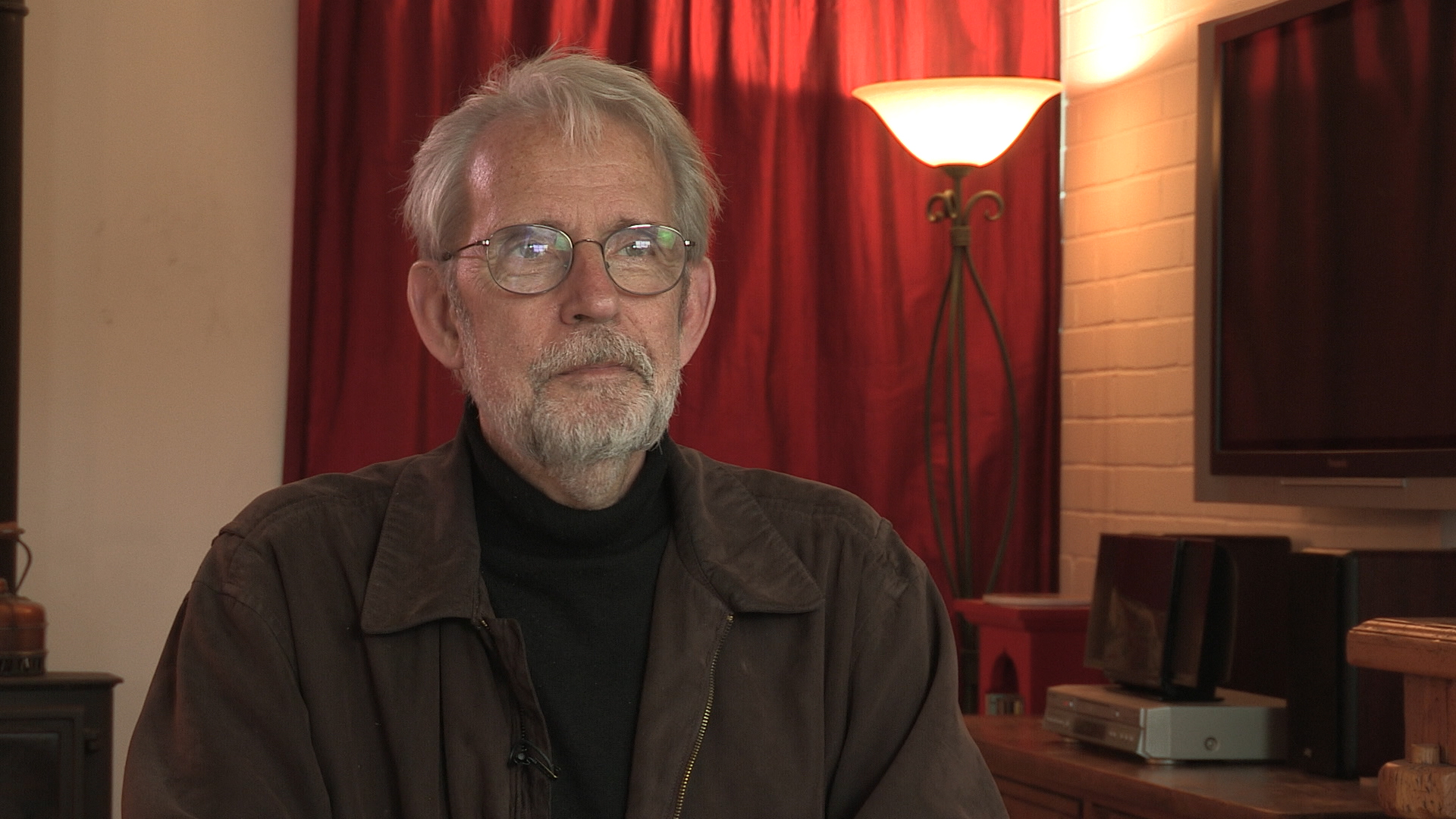 Youth Without Youth: Experimenting with 'blowing the image up'
Youth Without Youth: My first digitally shot film
1
...
21
22
23
24
25
...
32
So the previous three films that I had worked on, which were Cold Mountain, and Jarhead, and K-19, were all done away from home, which in this case was San Francisco. So I was working in Romania and London for Cold Mountain. I was working in Toronto and Los Angeles for K-19. And then, on Jarhead, I was working in New York, which was where Sam Mendes was living at the time. And after Jarhead, which was... It was disappointing to... That Jarhead did not do better than we had all hoped for it, but it was fine, but, you know, you always have good hopes. And there was—on every film—a lot of work went into it, and very interesting screenplay, and the book on which it's based.
And Francis [Ford] Coppola, with whom I had not worked since Apocalypse Redux, which was six or seven years earlier, came to me with a proposal, which was to take over the editing of a film that he had shot in Romania called Youth Without Youth, which was a philosophical novel, again, a novel based on... The novel was written by Mircea Eliade, who was a Romanian novelist/philosopher. And by Francis's own admission, it was a very experimental film that he had shot. Self-financed, because he wanted the control of self-financing, and because he had found a way to make it inexpensively, and probably because of its experimental nature; it was not the kind of thing that you would take to a studio.
And I wanted to work with Francis again, and the appeal of this was that we would be able to work in San Francisco, which was a good thing for me because I could be at home for a while, also for my assistant, Sean Cullen, who I had been dragging around to Romania, and London, and New York. That's wonderfully exciting, but also, it's good to be home for a while. So I accepted this. And it was one of those jobs where you come in with something already in progress, and assembly had already been done by an editor in Romania on Final Cut 7, Apple's program, with which I was familiar.
And in addition, the film had been shot digitally, and this was the first time I'd ever worked on a film where the camera original was a digital. And it was, if I remember correctly, it was the Sony F900 camera, which is the same camera that George Lucas had used to shoot his later Star Wars films; Phantom Menace, etc. And I talked to George about that at the time, and then I talked to him prior to doing this job, and he said, 'One of the things you can do is blow the image up much more than you could if it were shot on a film original.' And I said, 'Well, why is that?' I mean, I understood, but I wanted to hear his explanation for it. And he said, 'It's because, with film, you are shooting something that has a molecular grain structure to it, the size of the film grains, these clumps of molecules, and when you blow up a film, you also blow up the molecules, you enlarge the molecules.' And our rule of thumb for films is that you couldn't enlarge it more than 20%. So, let's say, if an image is... If an image as shot is 100%, and you increase it by 20%, the new image is 120% of the original. And at that point, the... What you are doing to the image is still concealed, the grains are not yet revealed. Whereas, if you blow it up 121%, suddenly, you start to see the grain structure of the film. And the more you blow it up, the more you see this.
It doesn't prevent you from doing it. There's nothing technical inhibiting you. But you are, in a sense, announcing to the world that this is a piece of film that has been enlarged and it's not the way it was originally shot. And there are reasons why you would want to do this on a film. Certain documentaries would do that and completely get away with it. We did it a lot on Unbearable Lightness of Being because we liked the grain structure, and we, in fact, wanted to enhance that at times. But there are other times where you wouldn't want to do that. A certain kind of romantic film, the last thing you want is some two, kind of, scrabbly grain structure to reveal itself.
So, with digitally shot film, there is no grain structure. There is a pixelisation that is inherent, but it's not quite the same as grain structure, and so you can blow up a filmed image. If the lens was good in the first place, and everything was in focus, you can get away with much more than this 120%. And I said, 'Well, how much?' He said, '230%', and my eyes popped out. I said, 'What?' He said, 'Yes, you know, we did it.' And he said, 'You have to be careful, what shots you blow that much up.' Generally, if you're blowing up a shot that has a... That turns into a close up, you can get away with it. If you're to blow up a landscape shot, enlarge a landscape shot, it's more risky.
Born in 1943 in New York City, Murch graduated from the University of Southern California's School of Cinema-Television. His career stretches back to 1969 and includes work on Apocalypse Now, The Godfather I, II, and III, American Graffiti, The Conversation, and The English Patient. He has been referred to as 'the most respected film editor and sound designer in modern cinema.' In a career that spans over 40 years, Murch is perhaps best known for his collaborations with Francis Ford Coppola, beginning in 1969 with The Rain People. After working with George Lucas on THX 1138 (1971), which he co-wrote, and American Graffiti (1973), Murch returned to Coppola in 1974 for The Conversation, resulting in his first Academy Award nomination. Murch's pioneering achievements were acknowledged by Coppola in his follow-up film, the 1979 Palme d'Or winner Apocalypse Now, for which Murch was granted, in what is seen as a film-history first, the screen credit 'Sound Designer.' Murch has been nominated for nine Academy Awards and has won three, for best sound on Apocalypse Now (for which he and his collaborators devised the now-standard 5.1 sound format), and achieving an unprecedented double when he won both Best Film Editing and Best Sound for his work on The English Patient. Murch's contributions to film reconstruction include 2001's Apocalypse Now: Redux and the 1998 re-edit of Orson Welles's Touch of Evil. He is also the director and co-writer of Return to Oz (1985). In 1995, Murch published a book on film editing, In the Blink of an Eye: A Perspective on Film Editing, in which he urges editors to prioritise emotion.
Title: "Youth Without Youth": My first digitally shot film
Listeners: Christopher Sykes
Christopher Sykes is an independent documentary producer who has made a number of films about science and scientists for BBC TV, Channel Four, and PBS.
Tags: Youth Without Youth, Star Wars, Unbearable Lightness of Being, Mircea Eliade, Francis Ford Coppola, George Lucas
Duration: 7 minutes, 6 seconds
Date story recorded: April 2016
Date story went live: 29 March 2017