NEXT STORY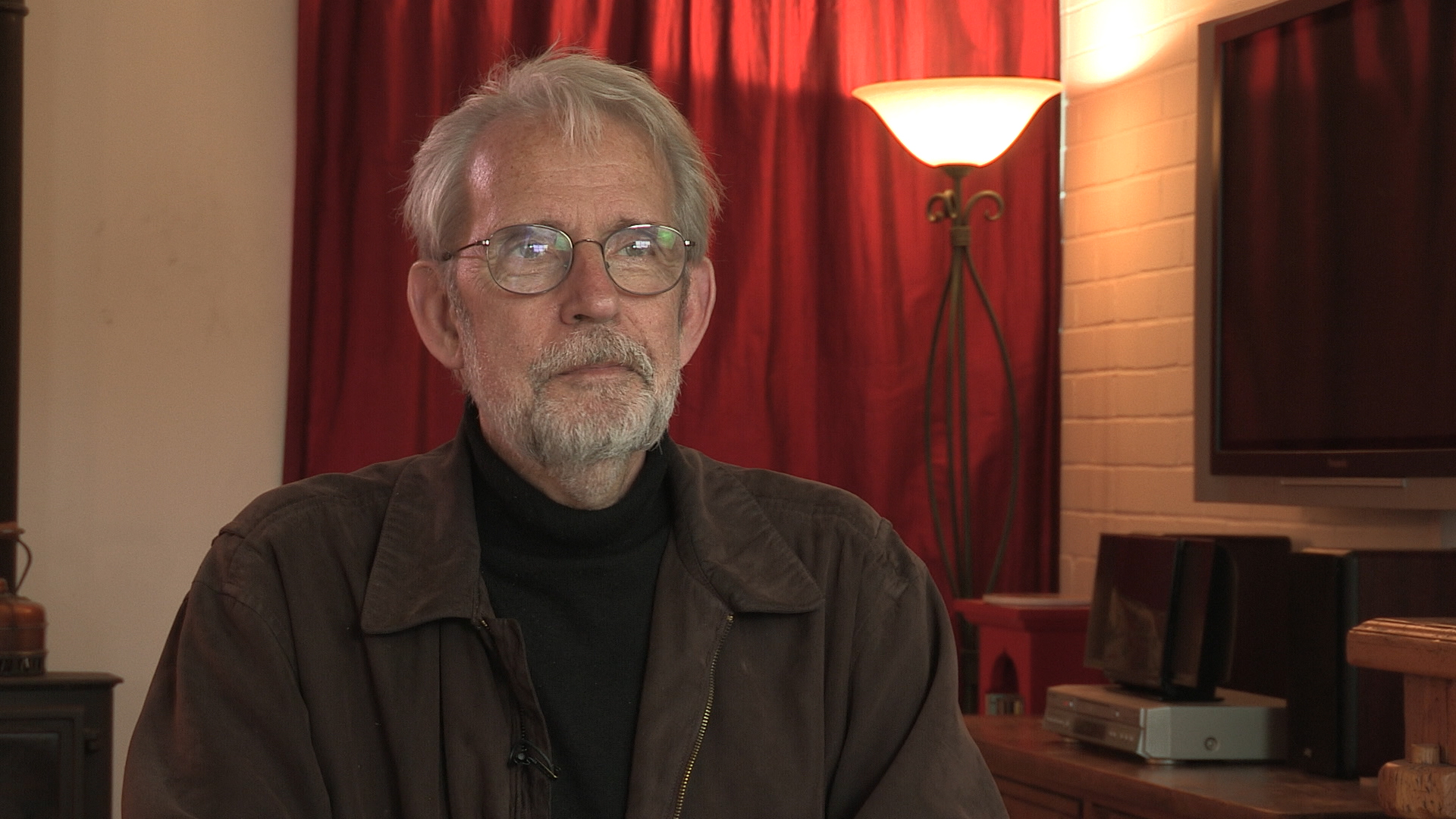 Death of Anthony Minghella
'The mice had been working on the film': Work with Kathryn Bigelow
1
...
22
23
24
25
26
...
32
When I was working on K-19, I experienced, for the first time, a director, Kathryn Bigelow, after shooting, she came into the editing room with all of her paraphernalia; her books, and folders, and everything, and telephone, and installed her cell phone... the cell phone, and here she was, and this was how it would be every day. And that's fine. It... I'd never experienced before, so I had to, kind of, readjust certain thinking. And to help the process, I had another monitor installed closer to her so that she could sit on the sofa and look on that monitor, what was on my screen, so she didn't have to keep looking over here, she could just see what I was doing, and then she could do something else and then look up occasionally. And it became great. It was a... You know, we developed a nice working relationship, given that circumstance.
But my previous experience had been... Certainly, with Francis [Ford Coppola], is that he would not so often come into the editing room. We would more often screen the work, and then discuss what the work... the film, make notes, maybe spend a couple of days in the editing room looking at things. And then he would go off because he's got other things to do, and he would say some version of, 'I'll see you in a couple of weeks.' And my mission, as I understood it, was: try to do all these notes, but if in the process of doing those notes, something else occurs to you, do that too. Just use these notes as a springboard and... When I get back, surprise me with stuff. I... He likes that part of the process.
By... almost by definition, when the director is in the room all the time, that tends not to happen so much, because the agenda is being... is more driven on a moment by moment basis by the director. What I wound up doing is that she [Kathryn Bigelow] would leave usually around 6:30 or 7:00, and I would stay on for another couple of hours, doing some of the things that we talked about, but also investigating these other things that occurred to me that were kind of experimental, that, 'I wonder if that would work?' And I didn't want to take time out of her day to do the experiment, so I would do them at night. And some of them worked.
And our lingo for this was, in the morning, I would say, 'Kathryn, I came in this morning and discovered that the mice had been busy working on the film, do you want to see what they did?' 'Yes', she would say. 'Sure, show me.' And so we would look at what I did when she wasn't there. But, you know, the code for it was, 'the mice had been working on the film.' And it's a good way to work. But for every director, the relationship with the editor is something that you have to evolve, given the personalities of the directors that you are working with. I've rarely had the experience... Well, I haven't ever had the experience of someone like Thelma Schoonmaker, who exclusively edits for Martin Scorsese. So she and he are wed, editorially speaking, and every film he shoots, she edits. She edits other things as well, occasionally. But mostly, she... Whatever he's doing, she winds up editing. And of course, that binds them very close together. But my experience is not that. It's more like an average editor, which is that you go... You swing from one director to another. Hopefully, there are some directors with which you work repeatedly. But the rhythm of directing, with some exceptions, is that directors take usually two or three years between films, because of the publicity they have to do at the end of one film, and then figuring out what they're going to do next, and then working with the writer or writing it themselves, the next screenplay, and then development, and then they're ready to go. And just the economics of it are that directors make enough money so that they can afford this kind of pace, whereas editors don't, so I have to keep working more frequently than that. And as a result, editors and directors can and frequently fall out of synch. We took this job, and I can't work with you because I'm still working on this.
Born in 1943 in New York City, Murch graduated from the University of Southern California's School of Cinema-Television. His career stretches back to 1969 and includes work on Apocalypse Now, The Godfather I, II, and III, American Graffiti, The Conversation, and The English Patient. He has been referred to as 'the most respected film editor and sound designer in modern cinema.' In a career that spans over 40 years, Murch is perhaps best known for his collaborations with Francis Ford Coppola, beginning in 1969 with The Rain People. After working with George Lucas on THX 1138 (1971), which he co-wrote, and American Graffiti (1973), Murch returned to Coppola in 1974 for The Conversation, resulting in his first Academy Award nomination. Murch's pioneering achievements were acknowledged by Coppola in his follow-up film, the 1979 Palme d'Or winner Apocalypse Now, for which Murch was granted, in what is seen as a film-history first, the screen credit 'Sound Designer.' Murch has been nominated for nine Academy Awards and has won three, for best sound on Apocalypse Now (for which he and his collaborators devised the now-standard 5.1 sound format), and achieving an unprecedented double when he won both Best Film Editing and Best Sound for his work on The English Patient. Murch's contributions to film reconstruction include 2001's Apocalypse Now: Redux and the 1998 re-edit of Orson Welles's Touch of Evil. He is also the director and co-writer of Return to Oz (1985). In 1995, Murch published a book on film editing, In the Blink of an Eye: A Perspective on Film Editing, in which he urges editors to prioritise emotion.
Title: 'The mice had been working on the film': Work with Kathryn Bigelow
Listeners: Christopher Sykes
Christopher Sykes is an independent documentary producer who has made a number of films about science and scientists for BBC TV, Channel Four, and PBS.
Tags: K-19, Kathryn Bigelow, Francis Ford Coppola, Thelma Schoonmaker, Martin Scorsese
Duration: 5 minutes, 15 seconds
Date story recorded: April 2016
Date story went live: 29 March 2017