NEXT STORY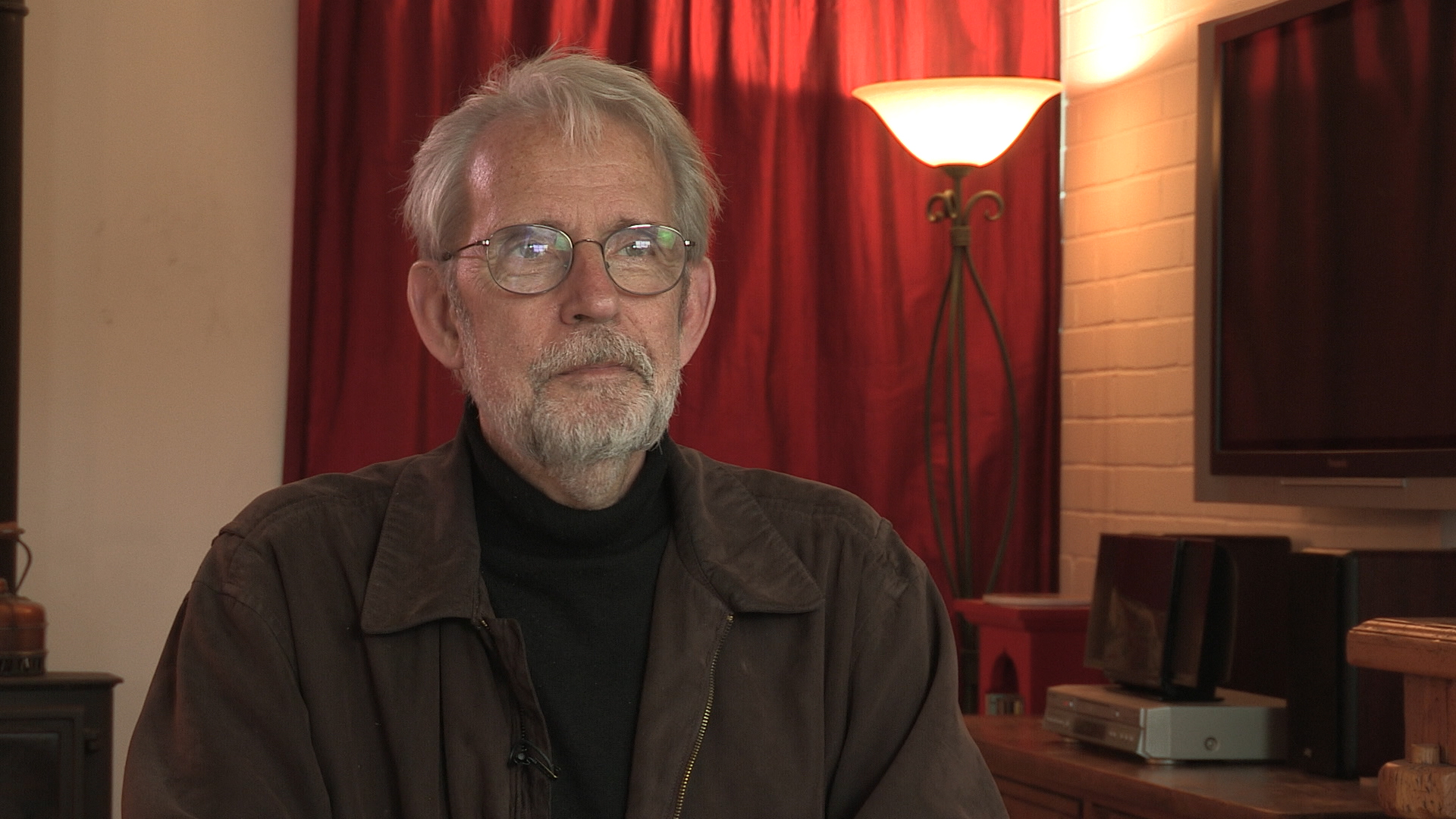 Wolfman: Working with Avid again
'I'm the double trick person': Winning the Oscars
1
...
22
23
24
25
26
...
32
There's a wonderful section of that interview with Feynman, where he talks about winning the Nobel Prize, and he said, 'I hate prizes. They warp people's perception of you, and the danger is that it warps your own perception of yourself. The real reward is this pleasure of finding out. That's the Nobel Prize that you win.' And the fact that there is something that you win because some committee somewhere decides that you win, that made him very nervous, and I share that feeling. I mean, on the other hand, it's nice to have won it, but you also think in the back of your mind, 'Well, what does that really mean?' So it's nice to be nominated. I mean, if they just had nominations, and they said, 'Here are five films that we think deserve respect for whatever stuff', and that's it. But because it's show business, we have to have somebody who wins.
And so the decision is put down to a vote. In the United States, it's the vote of the entire membership of the Academy, all 5,000 people. In England, for the... In Great Britain, for the BAFTA, it's the opposite. The winner is decided by a select committee of people who get together around a table, ten or 12 people, and the nominees, which have been selected by a very large number of people, are presented, and they, these 12 people, decide which of these nominees is going to win the prize. And it's a silent vote. You don't know what the other people voted for. But the topic of all of these films is discussed.
I actually prefer the American system. As arbitrary as it is, it basically admits it's a crapshoot, it's just... You know, who can really decide? Whereas, the British system, the BAFTAs, are... There's the illusion of: we kind of know who... which is best, and that's more like the Nobel Committee in terms of deciding who wins the prize this year. But having set all of that aside, it is a slightly surreal experience, being up there, holding one of those statues that, you know, has so much historical baggage behind it at this point. They're, you know, 85 years, almost... More, 85 years old, that idea of giving Oscars, so there's a tremendous history behind all of this.
And the fortunate and unique thing about English Patient, where I won both editing and sound, is that that's the only time that has ever happened in the United States. The only other time it's happened in Great Britain at the BAFTAs was also me, for The Conversation, that I won a double BAFTA for editing and sound on The Conversation back in the mid 1970s. So it's... I guess I'm the double trick person. And, you know, I don't see sound work and editing work as being entirely different from each other. They're – to me – they're the flip side of each other's coin. You need a different sensibility for each of them, slightly, but they're both in the service of the ultimate creative message that you're trying to put together for the film.
Born in 1943 in New York City, Murch graduated from the University of Southern California's School of Cinema-Television. His career stretches back to 1969 and includes work on Apocalypse Now, The Godfather I, II, and III, American Graffiti, The Conversation, and The English Patient. He has been referred to as 'the most respected film editor and sound designer in modern cinema.' In a career that spans over 40 years, Murch is perhaps best known for his collaborations with Francis Ford Coppola, beginning in 1969 with The Rain People. After working with George Lucas on THX 1138 (1971), which he co-wrote, and American Graffiti (1973), Murch returned to Coppola in 1974 for The Conversation, resulting in his first Academy Award nomination. Murch's pioneering achievements were acknowledged by Coppola in his follow-up film, the 1979 Palme d'Or winner Apocalypse Now, for which Murch was granted, in what is seen as a film-history first, the screen credit 'Sound Designer.' Murch has been nominated for nine Academy Awards and has won three, for best sound on Apocalypse Now (for which he and his collaborators devised the now-standard 5.1 sound format), and achieving an unprecedented double when he won both Best Film Editing and Best Sound for his work on The English Patient. Murch's contributions to film reconstruction include 2001's Apocalypse Now: Redux and the 1998 re-edit of Orson Welles's Touch of Evil. He is also the director and co-writer of Return to Oz (1985). In 1995, Murch published a book on film editing, In the Blink of an Eye: A Perspective on Film Editing, in which he urges editors to prioritise emotion.
Title: 'I'm the double trick person': Winning the Oscars
Listeners: Christopher Sykes
Christopher Sykes is an independent documentary producer who has made a number of films about science and scientists for BBC TV, Channel Four, and PBS.
Tags: BAFTA, The English Patient, The Conversation, Richard Feynman
Duration: 4 minutes, 6 seconds
Date story recorded: April 2016
Date story went live: 29 March 2017