NEXT STORY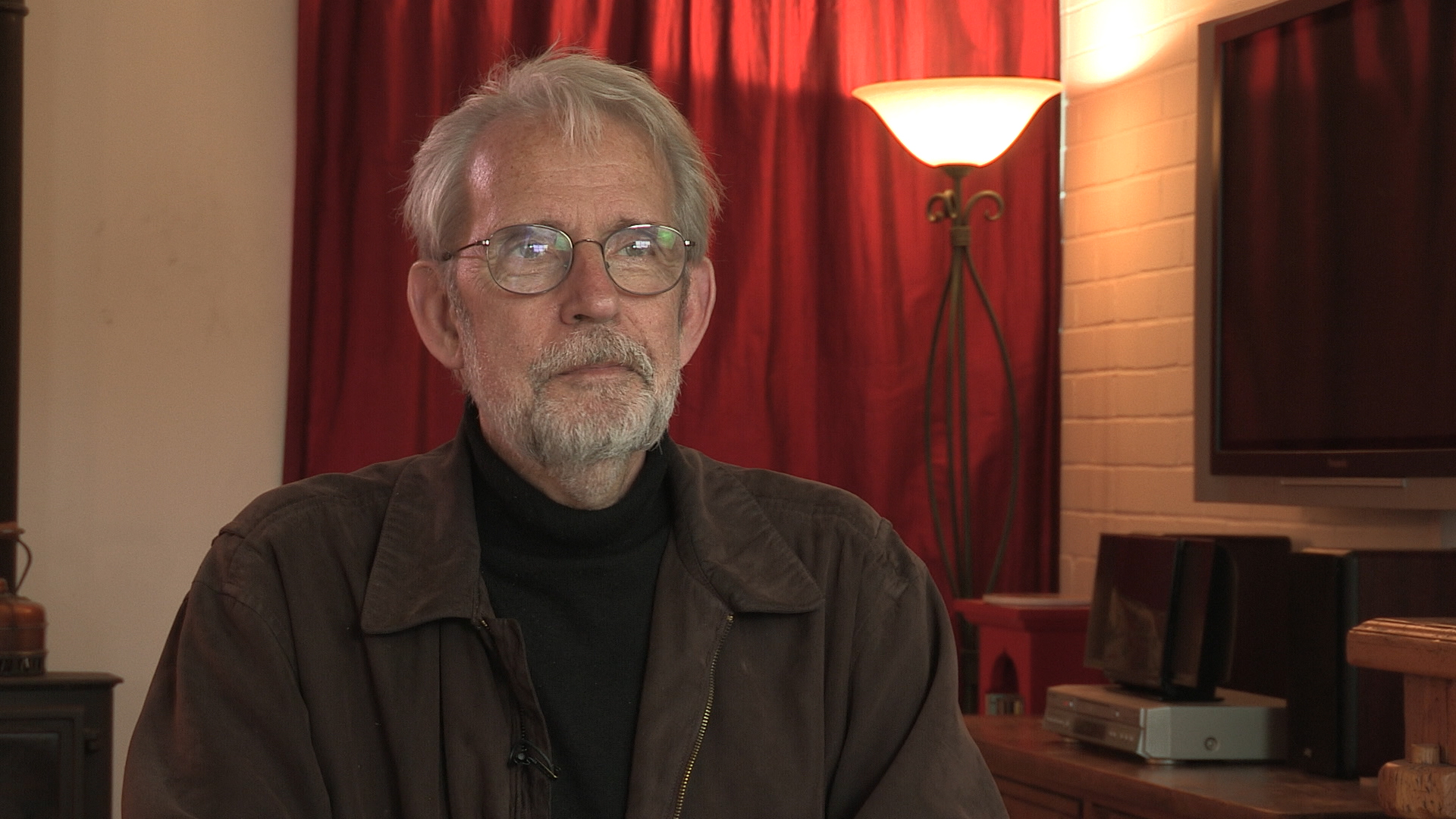 Hemingway & Gellhorn: Relearning Final Cut Pro 7
Hemingway & Gellhorn: Working again with Phil Kaufman
1
...
23
24
25
26
27
...
32
Shortly after the experience of working on the Clone Wars, the animated show, I was talking to Phil Kaufman, a director whom I had worked with on Unbearable Lightness of Being. And we had known each other since the early '70s, when I was working on [The] Conversation, and he was directing and editing, in the same building, the film White Dawn, about explorers north of the Arctic Circle. And we had tried to work together on The Right Stuff, his fantastic film about the early astronaut programme. And I was intending to work on it as editor, and in fact, did a number of months of work on it, assembling the archival material that was used in the film. But then the option arose, and began to become serious, about writing the screenplay for Return to Oz right about the same time.
So I couldn't do both things, so I regrettably said goodbye to Phil on The Right Stuff. And had the opportunity to work together on Unbearable Lightness. And now, in 2011, work on a film that he was directing named Hemingway & Gellhorn, which was a biography, principally, of Martha Gellhorn and her relationship with Ernest Hemingway. And they were married for a number of years, a romance that involved, you know, while Hemingway was married to somebody else. And then the two of them, Hemingway and Gellhorn, moved to Cuba, so Hemingway's Cuban years were much living with Martha Gellhorn.
And the plan was, and in fact, the film used an advancement on the technique that we had used in Unbearable Lightness of Being, which was to take archival footage from the Spanish Civil War, mostly, but other areas as well, and put our characters actually in that archival footage. So it was different than Unbearable Lightness of Being, where if there was a shot that was... That contained Daniel Day-Lewis and Juliette Binoche, that was something that we actually shot on the streets of Lyon, and timed to look like it was archival footage. But then the real archival footage of the Soviet tank in Prague had none of our actors in it. Whereas, Hemingway & Gellhorn, because of the advances in technology in the last 25 years, the idea was: we're actually going to put the actors in those shots.
It's an extension of the technique that was by Woody Allen in Zelig many years ago. And... But since then, there are all kinds of other improvements that had happened that allowed us to insert our actors, even in shots... Archival shots where the camera is moving, which technically would've been very difficult many years ago. So... And the price of doing this had dropped tremendously, because, again, because of digitisation. And it was great to be working with Phil again. And we were also working in San Francisco, so I was working from home, which was nice. And we had – similar to what Francis [Ford Coppola] had done in Argentina – we had taken over a series of abandoned offices in the southern part of San Francisco, in a kind of industrial area, and converted them to, very similar, to costume department, and production department, and editing, and administration, and producers' offices, and a projection room.
In this case, the projection room was not big enough for me to have my editing room in it. But one of the editorial assistants did live, in a sense, in the projection room, and he had the luxury of, if he wanted to, looking at his work on the screen. But whenever we had a version of the film, we could just all go into that room, which was smaller than the room we had in Argentina; it could hold maybe 15 people, 20 people, and see the projection of the version of the film as it was at that time.
Born in 1943 in New York City, Murch graduated from the University of Southern California's School of Cinema-Television. His career stretches back to 1969 and includes work on Apocalypse Now, The Godfather I, II, and III, American Graffiti, The Conversation, and The English Patient. He has been referred to as 'the most respected film editor and sound designer in modern cinema.' In a career that spans over 40 years, Murch is perhaps best known for his collaborations with Francis Ford Coppola, beginning in 1969 with The Rain People. After working with George Lucas on THX 1138 (1971), which he co-wrote, and American Graffiti (1973), Murch returned to Coppola in 1974 for The Conversation, resulting in his first Academy Award nomination. Murch's pioneering achievements were acknowledged by Coppola in his follow-up film, the 1979 Palme d'Or winner Apocalypse Now, for which Murch was granted, in what is seen as a film-history first, the screen credit 'Sound Designer.' Murch has been nominated for nine Academy Awards and has won three, for best sound on Apocalypse Now (for which he and his collaborators devised the now-standard 5.1 sound format), and achieving an unprecedented double when he won both Best Film Editing and Best Sound for his work on The English Patient. Murch's contributions to film reconstruction include 2001's Apocalypse Now: Redux and the 1998 re-edit of Orson Welles's Touch of Evil. He is also the director and co-writer of Return to Oz (1985). In 1995, Murch published a book on film editing, In the Blink of an Eye: A Perspective on Film Editing, in which he urges editors to prioritise emotion.
Title: "Hemingway & Gellhorn": Working again with Phil Kaufman
Listeners: Christopher Sykes
Christopher Sykes is an independent documentary producer who has made a number of films about science and scientists for BBC TV, Channel Four, and PBS.
Tags: Hemingway & Gellhorn, The Right Stuff, Unbearable Lightness of Being, Zelig, Phil Kaugman, Woody Allen, Ernest Hemingway, Martha Gellhorn
Duration: 5 minutes, 16 seconds
Date story recorded: April 2016
Date story went live: 29 March 2017