NEXT STORY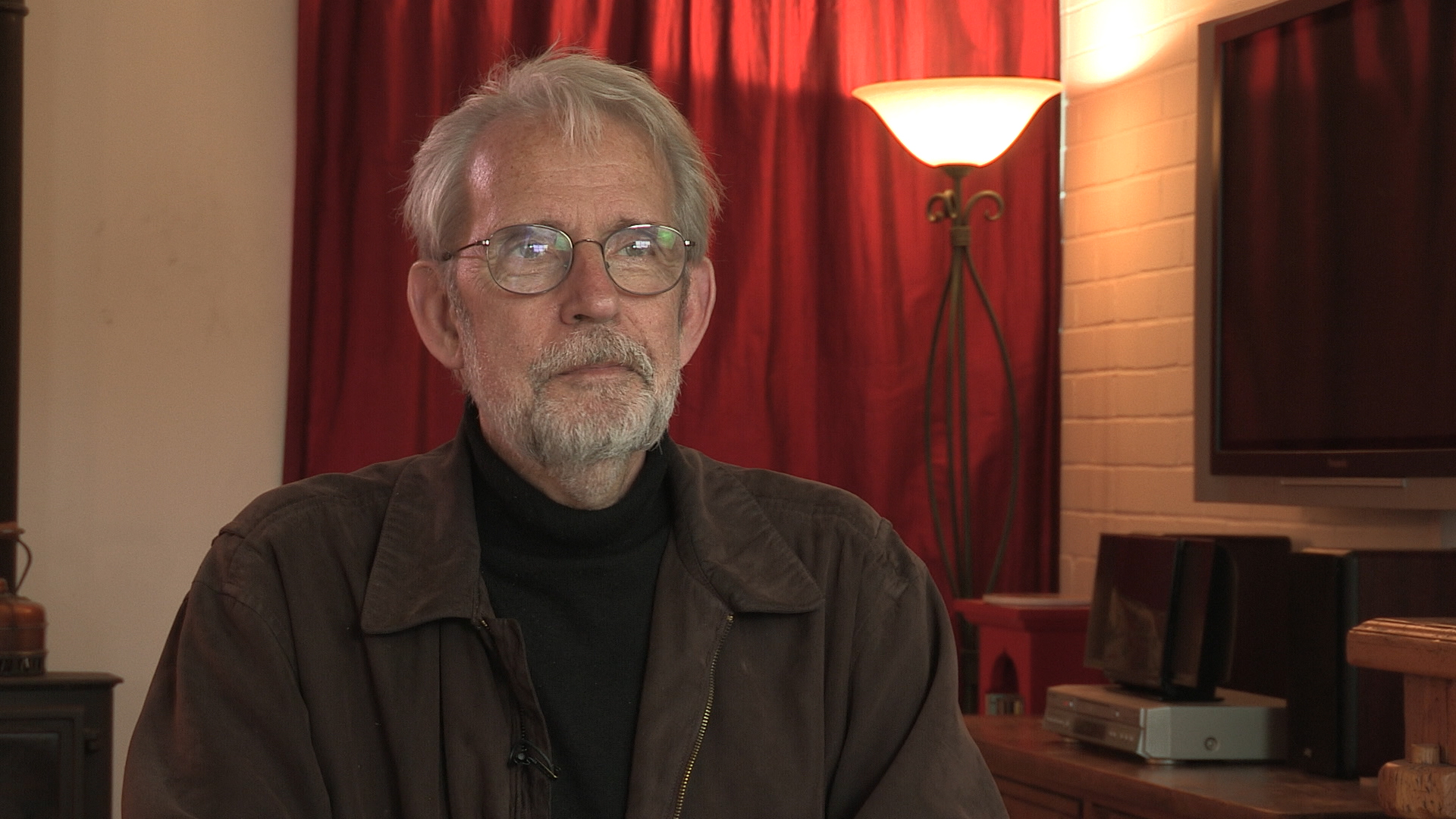 The Three Fathers of Film: Ludwig van Beethoven
What if film had been invented 100 years earlier?
1
...
25
26
27
28
29
...
32
Working on the Edison/Dickson film, that film, my oldest film, shot in 1894 by Thomas Edison, made me think, as I was working on it, a kind of... an improbable thought, which is: what if film had been invented 100 years before this? So it's in a nature of a thought experiment, because, clearly, film was not invented 100 years earlier, but what if? And to, kind of, grab hold of some of this idea, it helps to know that there is nothing that would've prevented the ancient Egyptians from inventing the zoetrope.
The zoetrope is a cylinder with slits in it, and pictures on the inside of the cylinder, and you've probably seen it, but when you hit the cylinder and started spinning, and then you look through the slits, you see these drawings on the inside do... they look like they're walking, or animating, or waving at you, or doing something. And all you need for this is a semi-rigid material, like papyrus, and a spindle of some kind, and the ability to make slits in the papyrus, and then do drawings on another slip of papyrus, and the Egyptians were great at doing drawings. And they didn't do it, at least as far as we know. It may be that, when we push on that wall in King Tut's tomb and discover Queen Nefertiti's hidden chamber, maybe there's a zoetrope in there.
But I guess the point is that, there are some inventions like the zoetrope that are limited not by the technology of the time, but by the imaginative world that needs to be in place for that to happen. That, the 20th... The 19th century was beginning to think about the – in relatively primitive terms, but enough – about the quantisation of the universe, that the universe might be made up of bits. At that time, we were just beginning to discover – this is in the 1830s, when the zoetrope was invented – we were beginning to discover that there were such things as atoms and molecules, and that nature was discontinuous, made out of bits. Since then, we've really begun to discover how quantised the universe is, but this was the beginning of it. And in some way, you need to be able to think about the chopping up of reality to even begin to conceive of the zoetrope.
So there is that. On the other hand, there are things that you might call... Just as we call that 'the Egyptian zoetrope', you might also talk about the Aztec wheel, because the Aztec civilization in Mexico did invent the wheel, but they never put it to use. It was kept as a toy for children. And you would have a sculpture of a little llama or something with wheels for feet, and you could move it around. But the idea of building a cart and putting wheels on the cart to transport this material over long distances didn't fit within the world of the Aztecs, because I don't know why. They weren't capable of thinking of that. Or, 'We had always dragged things, and we had plenty of people to do the dragging, so why do we need wheels? This is fine.'
The point is that, there is a kind of an imprecise alignment of inventions that are ahead of their time and inventions that are before their time. And so I'm thinking, what is it that... We know that film was not invented then in 18... In 1794, but would we have known what to do with it if it were invented? Let's say that it was invented, maybe it would be like the Aztec wheel, we just wouldn't know... Kind of, how do we... what do we do with this? Because we weren't yet sensitive to the quantisation of nature. I don't know. Something.
Born in 1943 in New York City, Murch graduated from the University of Southern California's School of Cinema-Television. His career stretches back to 1969 and includes work on Apocalypse Now, The Godfather I, II, and III, American Graffiti, The Conversation, and The English Patient. He has been referred to as 'the most respected film editor and sound designer in modern cinema.' In a career that spans over 40 years, Murch is perhaps best known for his collaborations with Francis Ford Coppola, beginning in 1969 with The Rain People. After working with George Lucas on THX 1138 (1971), which he co-wrote, and American Graffiti (1973), Murch returned to Coppola in 1974 for The Conversation, resulting in his first Academy Award nomination. Murch's pioneering achievements were acknowledged by Coppola in his follow-up film, the 1979 Palme d'Or winner Apocalypse Now, for which Murch was granted, in what is seen as a film-history first, the screen credit 'Sound Designer.' Murch has been nominated for nine Academy Awards and has won three, for best sound on Apocalypse Now (for which he and his collaborators devised the now-standard 5.1 sound format), and achieving an unprecedented double when he won both Best Film Editing and Best Sound for his work on The English Patient. Murch's contributions to film reconstruction include 2001's Apocalypse Now: Redux and the 1998 re-edit of Orson Welles's Touch of Evil. He is also the director and co-writer of Return to Oz (1985). In 1995, Murch published a book on film editing, In the Blink of an Eye: A Perspective on Film Editing, in which he urges editors to prioritise emotion.
Title: What if film had been invented 100 years earlier?
Listeners: Christopher Sykes
Christopher Sykes is an independent documentary producer who has made a number of films about science and scientists for BBC TV, Channel Four, and PBS.
Tags: zoetrope, film, invention, slits, papyrus, Aztec, civilisation, Egypt, wheel
Duration: 5 minutes, 11 seconds
Date story recorded: April 2016
Date story went live: 29 March 2017