NEXT STORY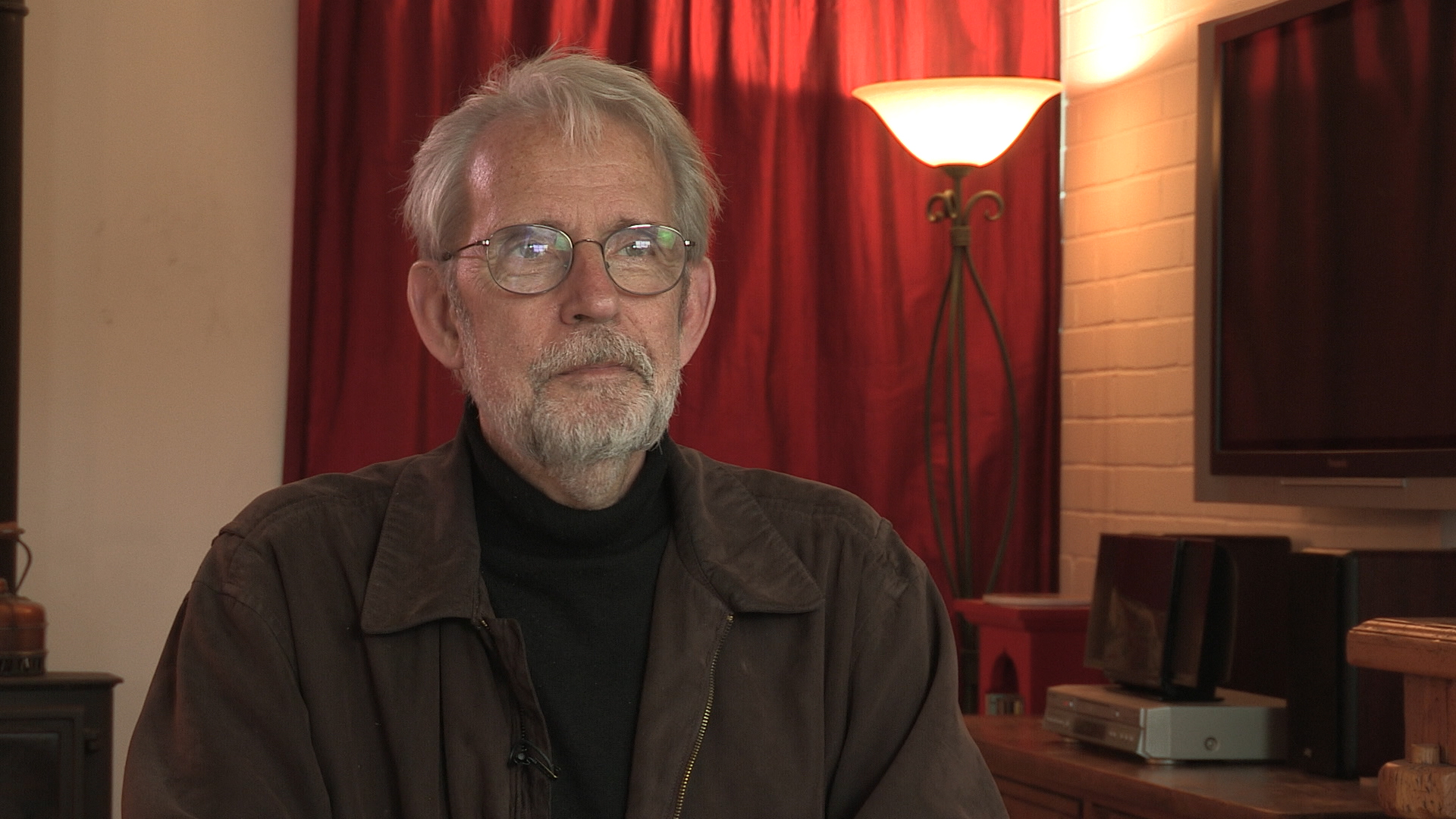 A sweet spot before teenage years that can determine your life
My editing room feels like a butterfly factory
1
...
26
27
28
29
30
...
32
My father was a painter, and he did paintings that were exhibited in galleries in New York on 57th Street. He was out of a mainstream of American art in the 1940s and '50s, which was heading toward and deeply involved in abstract expressionism. He was a... He painted realistically, and what you might call intimate still lifes of enigmatic mechanical objects, for the most part. But to support himself... he didn't make enough money, selling these paintings, to support a family of two kids and a wife, and living in New York. So he also did some commercial illustration. He did covers for Scientific American, and Fortune Magazine, and other things for department stores.
And I remember him... When I was five, I think, he brought home some props. He'd been decorating some windows for one of the department stores, and he brought home some props from the window, which were little wooden butterflies, that, I guess, were hanging at the end of threads, as if they were real butterflies. But they were little pieces of plywood, painted... that he had painted in butterfly shapes. And I loved them. And I got excited about them, and coerced my... two or three of my friends to work with me on a butterfly factory. And we were going to take these wooden butterflies, and trace the outlines on pieces of paper, and then cut the pieces of paper around the outlines, and then colour in the butterflies with colours of our own design, and it would be a paper butterfly. And this, in the end, occupied the better part of a day. I saw it going on for weeks and months. I was going to be the butterfly king of the neighbourhood. But my friends, their interest in it was limited. And I organised it according to some kind of assembly line. I'll do the tracing, you do the colouring, you do the cutting, and that's how we will work.
And I think of that frequently when I think about what it is that I do today, that the editing room is, in a sense, a kind of butterfly factory, that we're taking these templates and colouring them in, and cutting them out, and exhibiting them on a kind of assembly line. There's me, and my assistant, and other helpers, obviously. The director, who is, sort of, dad. But the feeling that I get, I mean, it doesn't sustain... You know, examining it overly much as an analogy, but the feeling that I have when I'm in an editing room, I can, kind of, very easily trace back to the feeling I had in the butterfly factory, and I really liked it. And I like that environment, where everyone had a job to do, and it was clear how it was organised, and yet there was an artistic side to it. It was an interpretative artistic side. We weren't creating these butterflies, we were remaking them. So there's some indication there, in embryo, of some sensibility, because it was very easy to imagine kids who had absolutely no interest in butterfly factories – as was proven by the two people I was trying to get to help me – they worked at it for a couple of hours, and then they didn't like it anymore. Luckily, in film, you can find people who like... you know, who are similar, like the butterfly factory. But it's also a general principle that has to do with: what is your inner sensibility, and how do you express that in life?
Born in 1943 in New York City, Murch graduated from the University of Southern California's School of Cinema-Television. His career stretches back to 1969 and includes work on Apocalypse Now, The Godfather I, II, and III, American Graffiti, The Conversation, and The English Patient. He has been referred to as 'the most respected film editor and sound designer in modern cinema.' In a career that spans over 40 years, Murch is perhaps best known for his collaborations with Francis Ford Coppola, beginning in 1969 with The Rain People. After working with George Lucas on THX 1138 (1971), which he co-wrote, and American Graffiti (1973), Murch returned to Coppola in 1974 for The Conversation, resulting in his first Academy Award nomination. Murch's pioneering achievements were acknowledged by Coppola in his follow-up film, the 1979 Palme d'Or winner Apocalypse Now, for which Murch was granted, in what is seen as a film-history first, the screen credit 'Sound Designer.' Murch has been nominated for nine Academy Awards and has won three, for best sound on Apocalypse Now (for which he and his collaborators devised the now-standard 5.1 sound format), and achieving an unprecedented double when he won both Best Film Editing and Best Sound for his work on The English Patient. Murch's contributions to film reconstruction include 2001's Apocalypse Now: Redux and the 1998 re-edit of Orson Welles's Touch of Evil. He is also the director and co-writer of Return to Oz (1985). In 1995, Murch published a book on film editing, In the Blink of an Eye: A Perspective on Film Editing, in which he urges editors to prioritise emotion.
Title: My editing room feels like a butterfly factory
Listeners: Christopher Sykes
Christopher Sykes is an independent documentary producer who has made a number of films about science and scientists for BBC TV, Channel Four, and PBS.
Tags: father, painting, props, butterfly, memory, film editing, childhood
Duration: 4 minutes, 41 seconds
Date story recorded: April 2016
Date story went live: 29 March 2017